News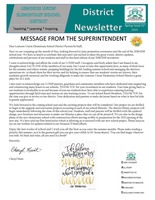 What is happening in the district?? See the full newsletter here!
See what is happening at LUESD!!!!!!! Full Spring Newsletter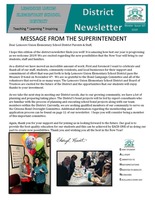 See what is happening in the District! Jan 2019 District Newsletter
See all news
Live Feed
https://valleypbs.org/foggy-day/ Foggy day schedule today. Class begins at 9:45 and ends at 3:35. Be safe out there. ...
5 months ago
Rowdy the Roadrunner
Foggy Day Plan A. Busses 1 1/2 hour delay. Cafeteria opens at 9:15 for breakfast. Tardy bell rings at 9:45. Dismissal at 3:30. Be s ...
5 months ago
Rowdy the Roadrunner

Coffee with the Superintendent at Engvall Elementary on January 25, 2019 in room #2 at 8:00am. View Image
5 months ago
District
Reminder: Students get out tomorrow at 1:25 pm. Please make sure you have arrangements to pick up your child at 1:25. **In the even ... View Image
7 months ago
Rowdy the Roadrunner
See all posts