NEWS
LUESD is making informed changes to some of our COVID-19 protocols. These changes are due to: county and school district case numbers have steadily decreased, we have had no known student to...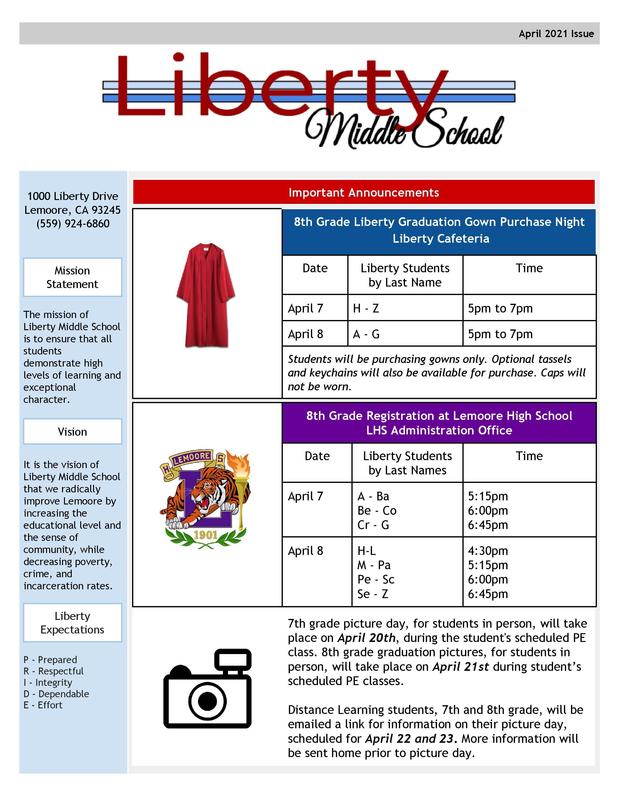 This is our Liberty Newsletter for April 2021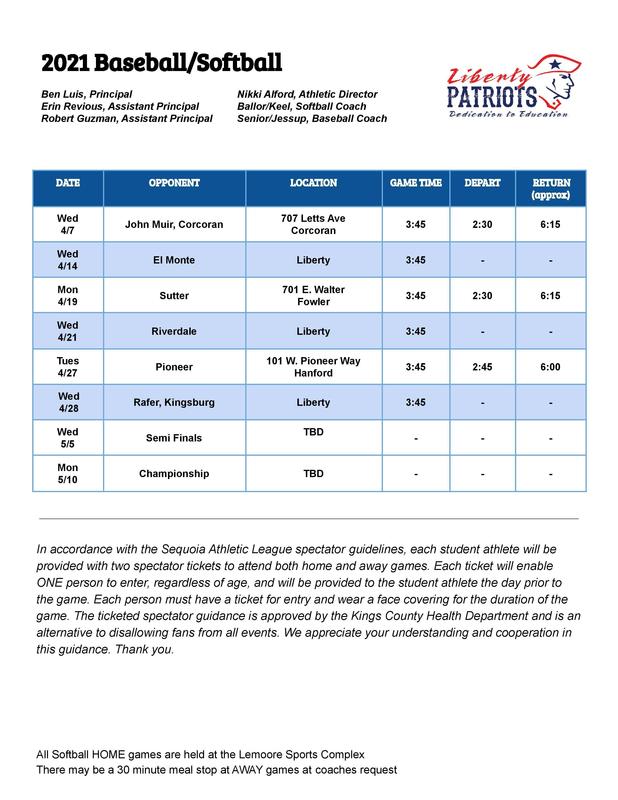 We are very excited for our upcoming Liberty Middle School baseball and softball season. This is our Liberty baseball/softball schedule. Each person must have a ticket for entry, and wear a face...
SEE ALL NEWS
LIVE FEED
If you missed Grad Gown Purchase night, please get your order in before Friday, April 16. All orders placed after April 16 will be charged an extra $10 expediated fee. You ...
1 day ago |
Liberty Middle School
UPDATE: The Baseball/Softball game, that was rescheduled to Thursday April 15, has now been postponed due to transportation. The rescheduled date of the game has not been ...
1 day ago |
Liberty Middle School
Our Baseball/Softball game on Wednesday, April 14 has been rescheduled for Thursday, April 15. We apologize for the inconvenience.
3 days ago |
Liberty Middle School
Grad gown purchase night at Liberty 5pm to 7pm, in the Liberty Cafeteria.
April 7 Last Names that start with H-Z
April 8 Last Names that start with A-G
8 days ago |
Liberty Middle School
SEE ALL POSTS
Events