News
Next week before Winter break is Winter Spirit Dress up week.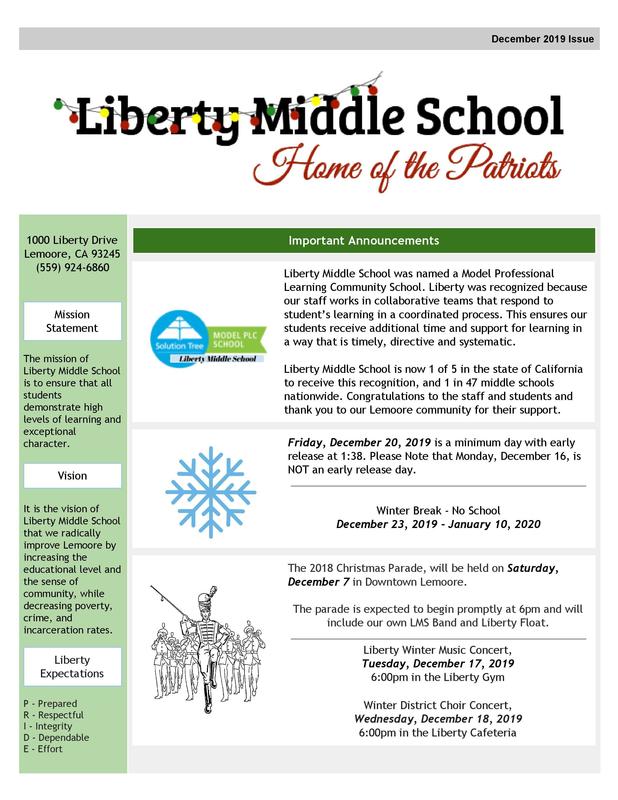 This is our December Newsletter. Just a reminder that if you'd like to order a Liberty Hooded Sweatshirt, please get your order in this Thursday.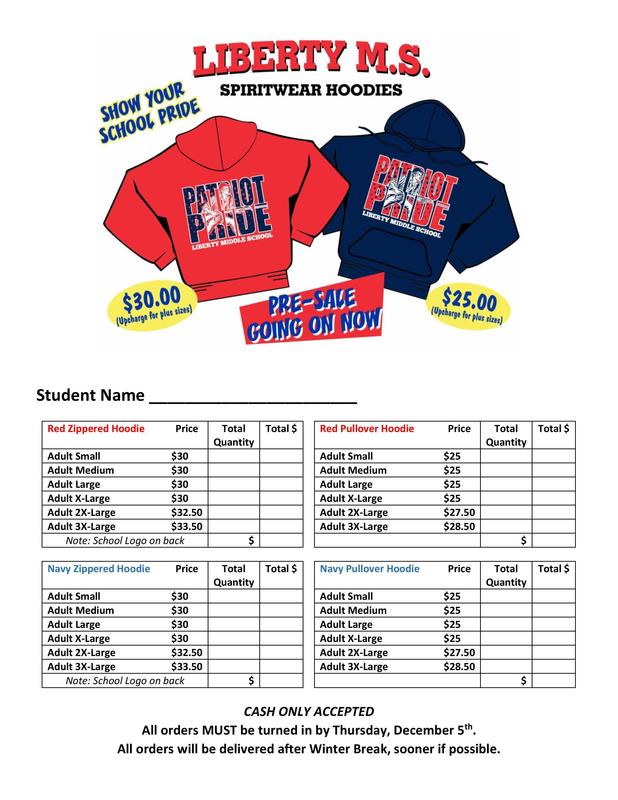 Winter spirit wear is available for pre-order. Forms were distributed to students this morning. Extra copies available in the office. Cash only accepted. payments at the front office.
See all news