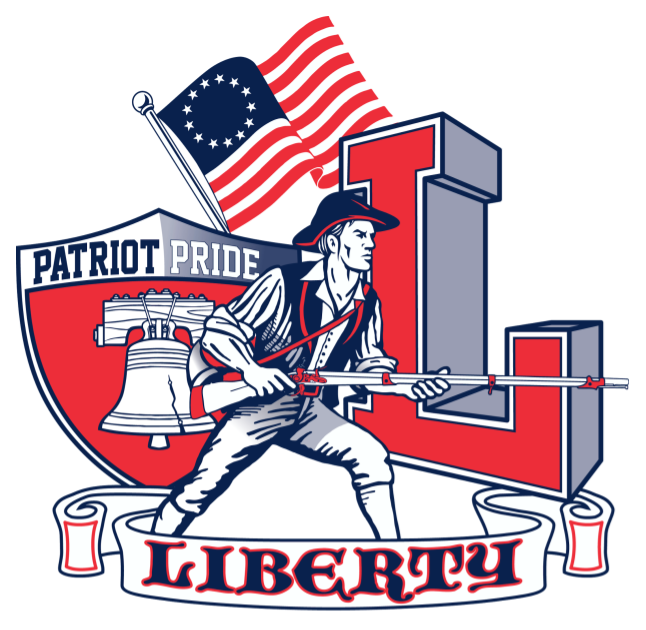 Liberty Middle School believes in Effective Grading Practice
STANDARDS BASED Grading Policy
Liberty Middle School uses a standards based grading system. The following is the grading scale:
| | | | | |
| --- | --- | --- | --- | --- |
| | | | 2 ‐ Approaching Standards | |
| | In addition to exhibiting level 3 performance, the student demonstrates in-depth inferences and applications that go beyond what was taught by the teacher | No major errors or omissions regarding any of the information and/or processes that were explicitly taught. | No major errors or omissions regarding the Simpler information and/or processes, but major errors or omissions regarding the more complex details and processes. | The student provides responses that indicate a distinct lack of understanding of the knowledge. However, with help, the student demonstrates partial understanding of some of the knowledge. |
Grades are not averaged. Students cannot not receive a higher grade then the lowest two guaranteed standards grades.
For Example
Additionally, if a student has a 1 in any guaranteed standard, the highest grade they could receive is a 2, in that respective subject.
Promotion/Retention (Eighth Grade)
In order to participate in the promotion ceremony, students must meet the following requirements:
Have a 95% attendance record during both his/her 7th and 8th grade year. All tardies will count as one period absence.

Have at least a 2 or Standard Nearly Met in each of their classes.

Students must pass a proficiency exam in English language arts and math (students will have multiple opportunities to pass).

Have no outstanding debts (including but not limited to; books, chromebooks, athletic uniforms, band uniforms, musical instruments or any additional district owned property).

Students who receive a major referral during the school year that results in a suspension may forfeit their right to participate in the promotion ceremony. Notification for loss of privileges shall be given to student and parents by Liberty administration.
*Eighth grade students attaining conditional promotion status may be passed on to the high school but will not participate in the promotion ceremony. Transfer students must be enrolled at least 20 school days prior to the end of the last grading period in order to participate in the ceremony.
Class of 2022 Liberty Middle School - White Robe Requirements
Students working towards earning a white robe must meet the following requirements:
Grades: No less than a '3' in every class based on 3rd trimester final grades

Community Service: 3 hours per semester (At least 1 of the hours each semester must benefit the school; all hours must be logged on the Liberty Community Service form)

Fall Semester: August-December (Hours due December 17, 2021);

Spring Semester: January-May (Hours due May 13, 2022)

Attendance: 95% for the 2021/22 school year; every absence counts towards the total

Discipline: no major discipline offense during the school year
Click here for Community Service form