News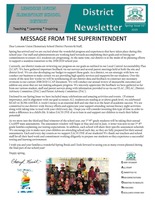 See what is happening at LUESD!!!!!!! Full Spring Newsletter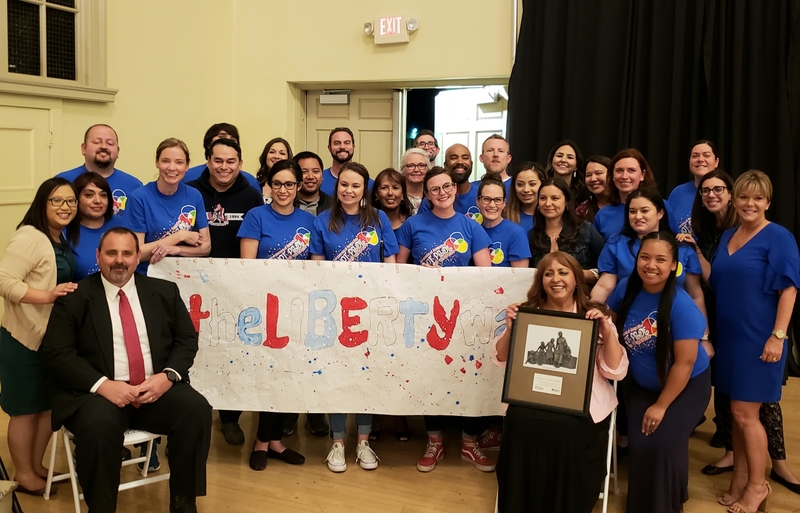 On Tuesday, March 2, our Liberty Principal, Mr. Ben Luis, was recognized as Administrator of the Year for Kings County, at the annual KCOE Education in Excellence Awards. We are so proud of him and...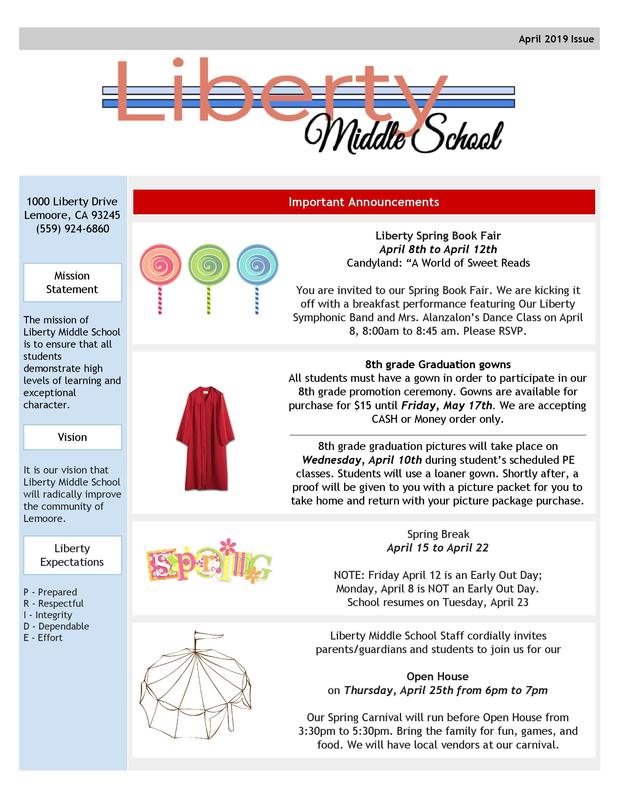 Sorry for the late post. This is our April Newsletter for Liberty Middle School. We hope you can join us for our book fair, carnival, and open house. Also check out the information for our 8th...
See all news
Live Feed
Welcome back, Patriots. Don't forget to join us on Thursday for our Spring Carnival and Open House. Should be a FUN time for th ... View Image
1 day ago
Liberty Middle School
Just a reminder that we start school back up tomorrow, Tuesday, April 23. We hope you had an amazing spring break.
2 days ago
Liberty Middle School
Get some spring break reading in, on your Chromebook, phone, or tablet, completely free from our LUESD district. Have a great break ... View Image
8 days ago
Liberty Middle School
We kicked off our spring break today with a BBQ lunch for Mr. Luis, our Administrator of the Year. We are so glad to be Patriots. ... View Image
12 days ago
Liberty Middle School
See all posts