News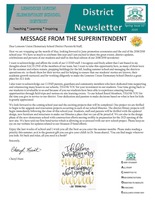 What is happening in the district?? See the full newsletter here!
This is our May Newsletter. We are State Testing next week starting on Monday, May 6th. Please help us as we prepare our Liberty students for testing. Good Luck, Patriots!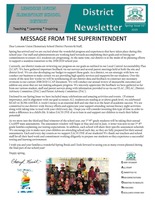 See what is happening at LUESD!!!!!!! Full Spring Newsletter
See all news
Live Feed
Liberty Middle School office will be closed 6/13/19 - 8/2/19 for Summer Break. School office will reopen Monday, 8/5/19.
15 days ago
Liberty Middle School
Our Liberty Front office is closed until 10am this morning, June 7, for our final staff meeting. Thank you for understanding.
20 days ago
Liberty Middle School
Best year yet! We hope you have an amazing summer break. Good luck to all our Patriots going to high school and we will see our ret ... View Image
20 days ago
Liberty Middle School
If you haven't bought your 8th grade shirt. Now is the time. Best gift for your graduate. Only $15. View Image
22 days ago
Liberty Middle School
See all posts