News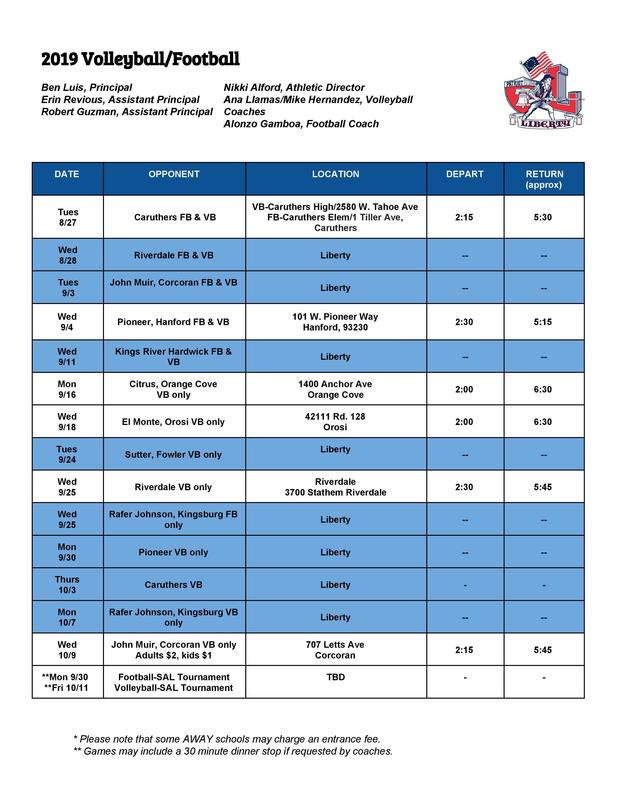 This is our Volleyball and Flag Football Schedule. We hope that you can join us for a few games this year.* Please note that some AWAY schools may charge an entrance fee. ** Games may include a 30...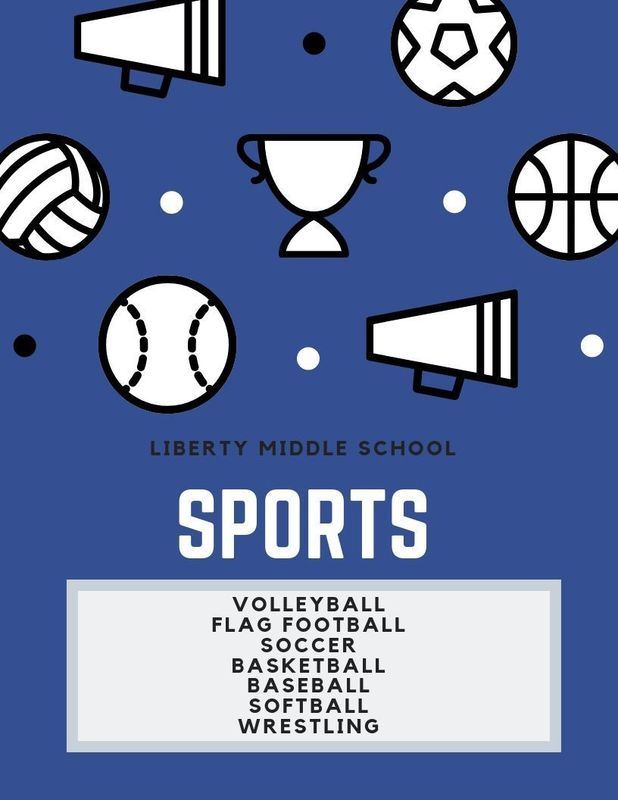 In order to try out and participate in athletic sports at Liberty Middle School, students MUST have a signed permission slip from parent/guardians. These forms must be completed for each sport...
See all news
Live Feed
There is NO Back to School night for Liberty today, August 20. We apologize for the confusion. There will be other opportunitie ... View Image
2 days ago
Liberty Middle School
Just a reminder that today is an early out day; school ends at 1:38pm. Students that are interested in volleyball and flag footb ...
3 days ago
Liberty Middle School
Permiso de deportes en español https://core-docs.s3.amazonaws.com/documents/asset/uploaded_file/442115/Permiso_de_Deportes.pdf ...
6 days ago
Liberty Middle School
Just a reminder that Mondays are early outs days for Liberty Middle School. School ends at 1:38pm. View Image
6 days ago
Liberty Middle School
See all posts