News
What is happening in the district?? See the full newsletter here!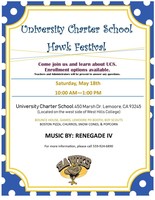 The UCS Hawk Festival is scheduled for May 18th from 10 AM to 1 PM at UCS. Parking on the WHC campus. Open House for the community to visit UCS and learn about the school. Enrollment open to NEW...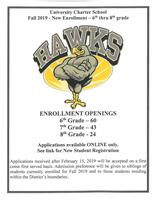 Applications available ONLINE only. Admission preference will be given to siblings of students currently enrolled for Fall 2019 and to those students residing within the District's boundaries....
See all news