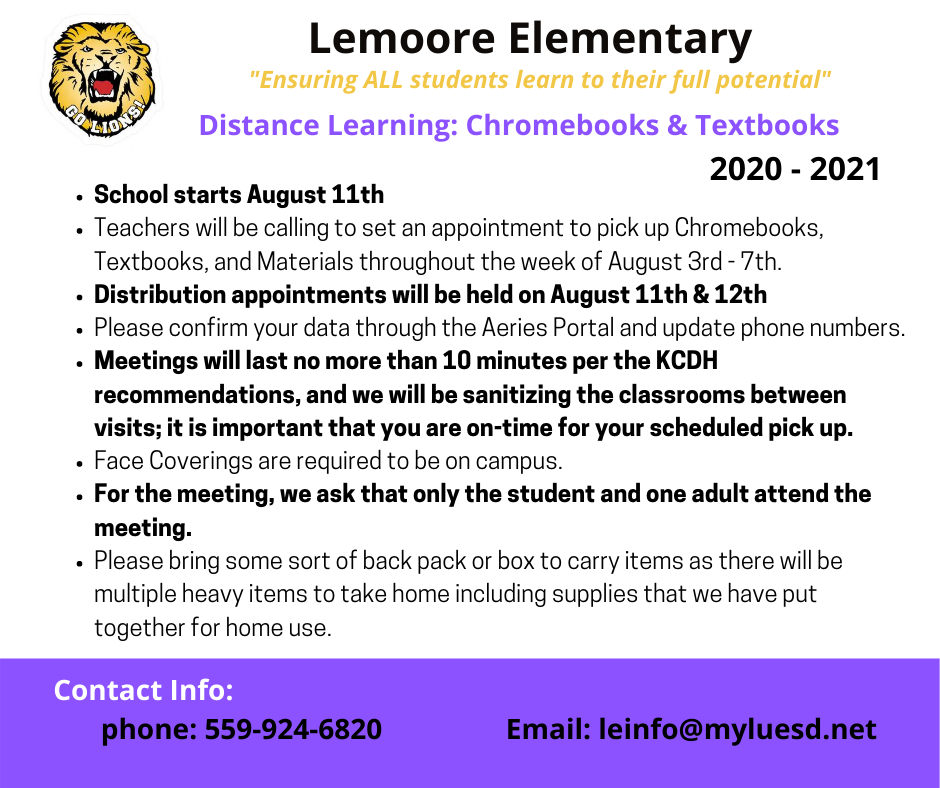 Chromebook & Textbook pick-up
Amy Garcia
Monday, August 03, 2020
School starts August 11th

Teachers will be calling to set an appointment to pick up Chromebooks, Textbooks, and Materials throughout the week of August 3rd - 7th.

Distribution appointments will be held on August 11th & 12th

Please confirm your data through the Aeries Portal and update phone numbers.

Meetings will last no more than 10 minutes per the KCDH recommendations, and we will be sanitizing the classrooms between visits; it is important that you are on-time for your scheduled pick up.

Face Coverings are required to be on campus.

For the meeting, we ask that only the student and one adult attend the meeting.

Please bring some sort of back pack or box to carry items as there will be multiple heavy items to take home including supplies that we have put together for home use.