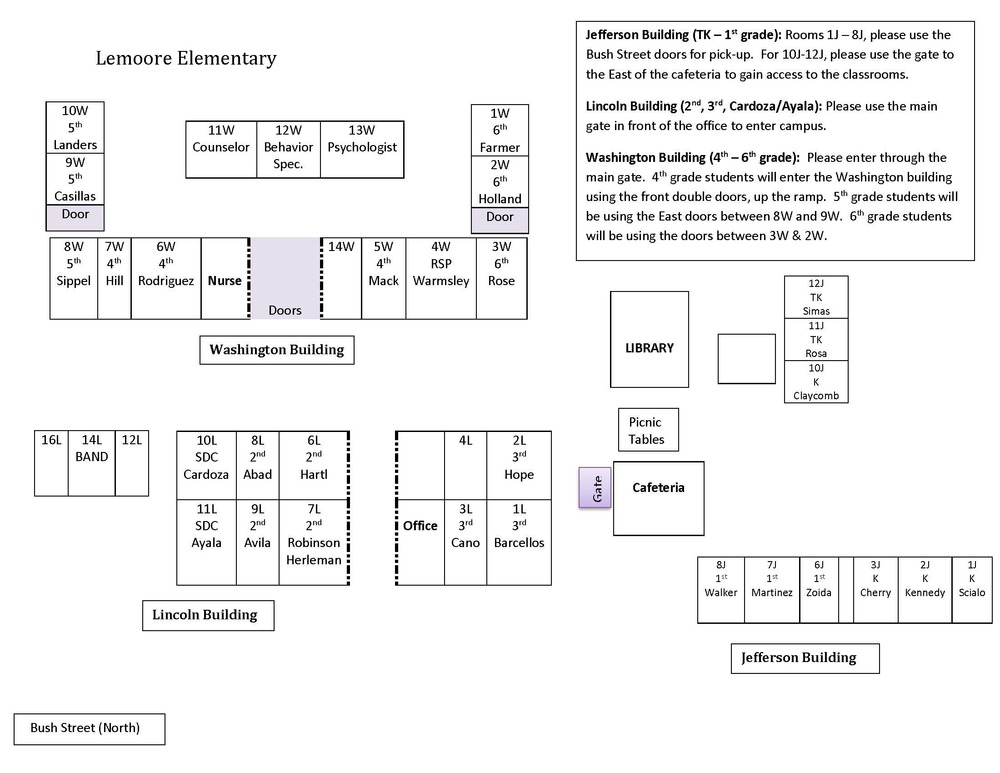 Chromebook Distribution
Amy Garcia
Monday, August 10, 2020
Tuesday, August 11th & Thursday, August 12th we will have Chromebook and Materials distribution. Please bring something, such as a back pack, to carry items home. We ask that you remember to wear your face coverings at all times while on campus and to socially distance.
Also, please refrain from entering the school if you have recently been exposed to Covid-19, have recently been diagnosed with Covid-19, or are displaying any symptoms of Covid-19 which include fever (>100F), body aches, chills, cough, shortness of breath, runny nose, sore throat, loss of taste or smell. We will make other arrangements for your child in that case.
The attached map of the school indicates the entry/exit points to access campus. We ask that you follow these to ensure that we are social distancing. We also ask that there be no congregating in the parking lots or in the grass area in front of the school.
We thank you for doing your part to keep our school community safe.