Good morning. Today, Thursday, November 18, as a foggy day schedule. Buses are running 1 1/2 hour delay. School begins for all students at 9:45 AM. And will dismiss at 1:25

Freedom Elementary now has spirit shirts for sale in the school office, between the hours of 9 AM to 4 PM, NO EXCEPTIONS. Cost is $10 per shirt, CASH ONLY and EXACT CHANGE please and thank you. Available sizes: Youth Small, Youth Medium, Youth Large, Adult Small, Adult Medium, Adult Large-while supplies last.
This Thursday will be our first meeting to establish a parent group. I look forward to welcoming EACH ONE of you as we begin this journey together. We will begin promptly at 3:00 in the cafeteria. Thank you in advance for caring about our Freedom Elementary students!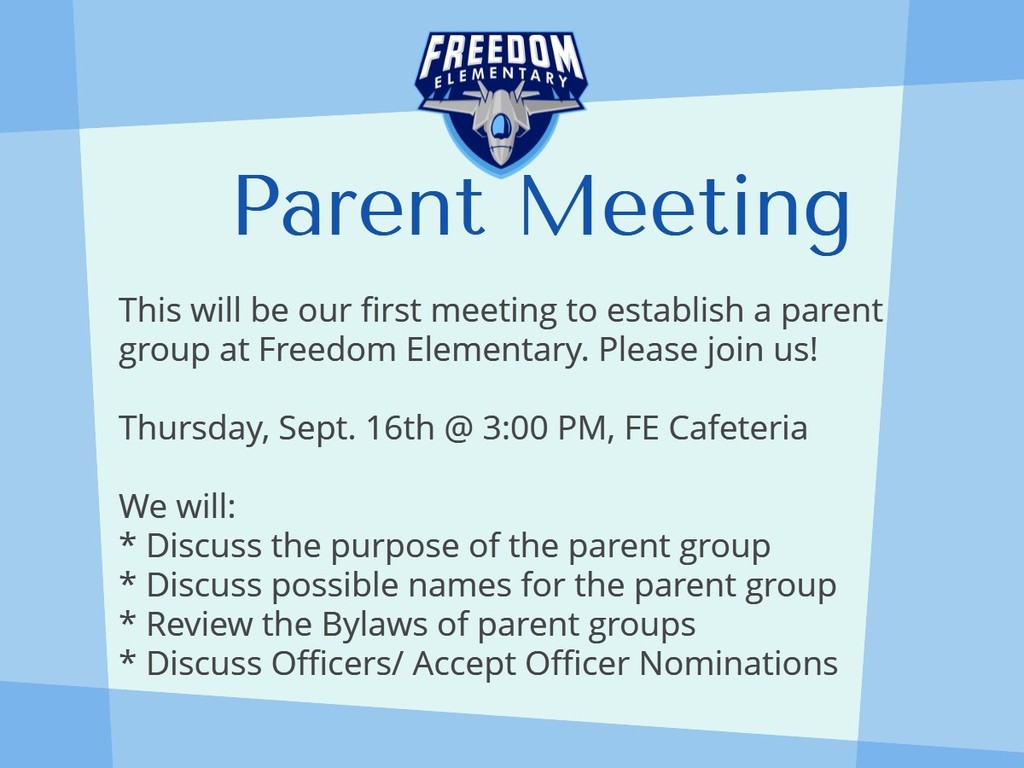 Student safety is, of course, our biggest concern in our parking lot. The campus will open at 7:45 each morning. Please have your child use the sidewalks on each side of the campus if they are being dropped off from the road, walking, or riding a bike/scooter. This is the safest route for them. The only loading zone is the lane closest to the front of the school. You must stay with your car in this area. Please do not wave your child across traffic to get to your car from other spots in the parking lot. You may always park your car in a designated parking space and walk over to pick up or drop off your children. Please review the map of our parking lot below. Please do not enter the grassy area between the district office and our parking lot. This area is not paved and not meant for traffic. Children should also not use this as a shortcut to school. Students must stay on the paved sidewalks. We want to keep our students safe each and every day. Thank you so much and please ask if you have any questions about drop off and pick up at Freedom Elementary.
Freedom Elementary School spirit shirts are for sale! These shirts can be worn any day of the week as they meet our district dress code. Please drop off your payment in our front office. Don't forget to add 7.25% sales tax to your order. We have plenty of forms available in the office.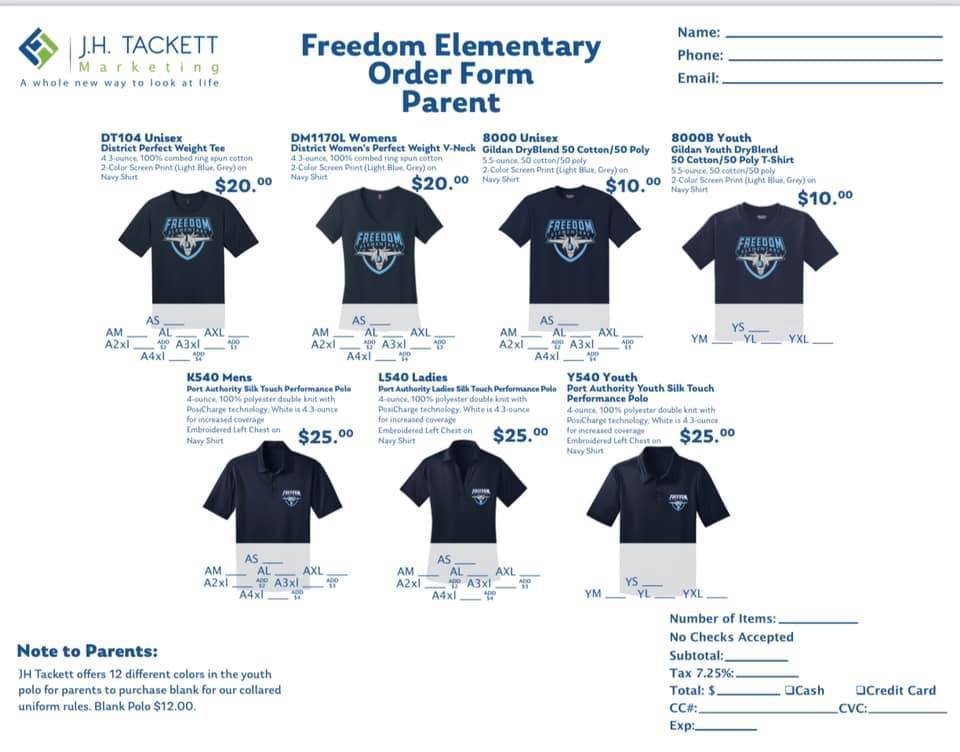 Back to School Night at Freedom Elementary
Kindergarten Orientation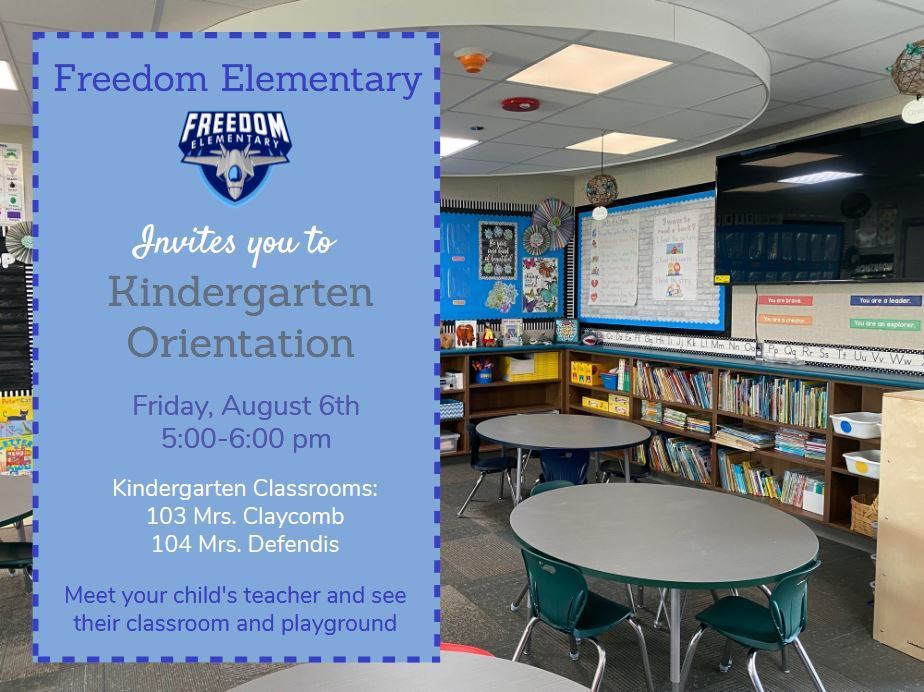 Back to School 2021/2022 - Masking in School Settings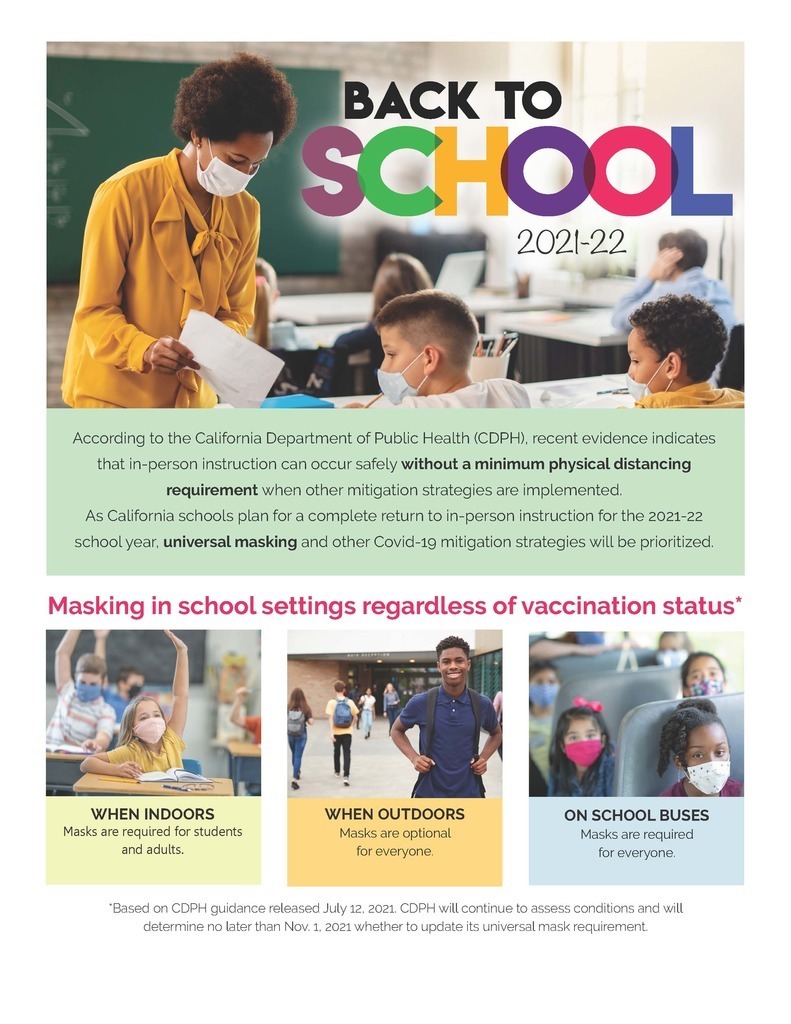 Registration for 2021-2022 Freedom After School Program will be June 2nd through June 4th.