Office Hours
7:30 am to 4:00 pm.
Quandt & Meadow Lane
(559) 924-6840
Fax (559) 924-6849
Administrators:
Mr. Rhett Kenney
Principal
Mrs. Dawn Taylor
Learning Coordinator
Miss. Lori Buder
Counselor
Mrs. SandraTaksa
Counselor
Office Personnel
Mrs. Karima Rodriguez
School Secretary
Mrs. Lindsey Duarte
Office Assistant
Mrs. Lana Grisgby
Attendance clerk
Ms. Madison Novoa (LVN)
New student enrollment.
Email inquiries at mlregistrar@myluesd.net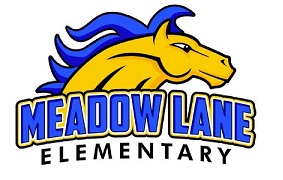 ABOUT MEADOW LANE ELEMENTARY
Thank you for your interest in Meadow Lane Elementary School. We currently enroll more than 490 students in grades TK-6. Our teacher staff is made up of professionals dedicated to the academic achievement and overall success of every student. We are committed to all students learning at high levels. We help students become strong readers, clear communicators, and accurate mathematicians. We also believe students need to develop character, grit, a strong sense of community, and to be physically fit to contribute to and get the most out of life.
Our site is a professional learning community where teachers work in collaborative teams to maintain a focus on learning and attention to results.
Meadow Lane parents are involved in the life of our school. Whether through our parent organization, The Mustang Nation Foundation, volunteering in classrooms, or attending various meetings and family nights designed to provide an opportunity to engage in the work of the school; parents are involved on many different levels at Meadow Lane.
At Meadow Lane we take seriously our District Vision and Mission statements to be the best by doing the best and to do whatever it takes to reach those goals.
We would love to meet you and show you around the Meadow Lane campus; we are sure you'll be joining us with a big, "Yip, yip, yip, Yee-haw!"