COOKIE DOUGH Fundraiser Orders DUE / Friday, October 15th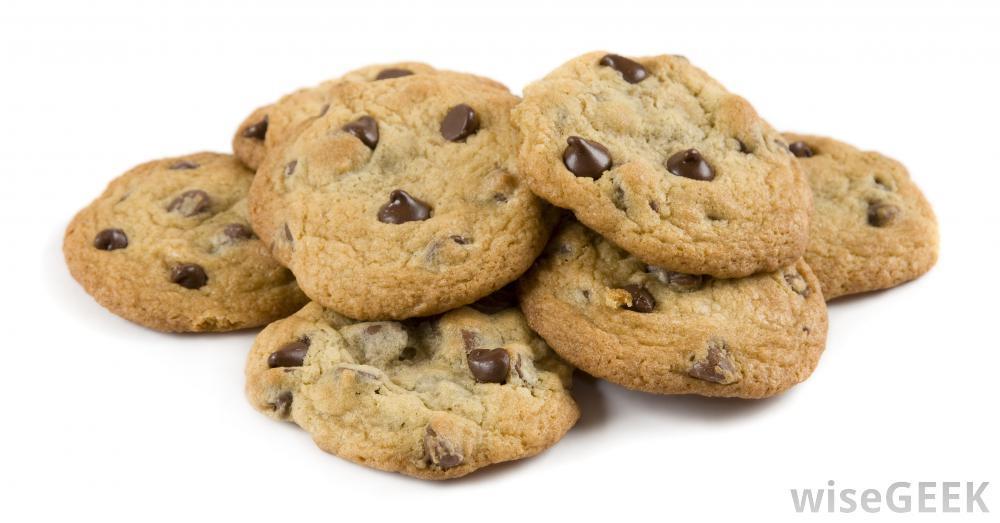 Cinnamon Elementary Holiday Gift Shop Monday, December 6th- Friday, December 10th, 2021 during school hours until 3:30 p.m. Family Night Tuesday, December 7th from 4:00 p.m.-7:00 p.m. Family Pictures Tuesday, December 7th 4:00 p.m.-6:30 p.m.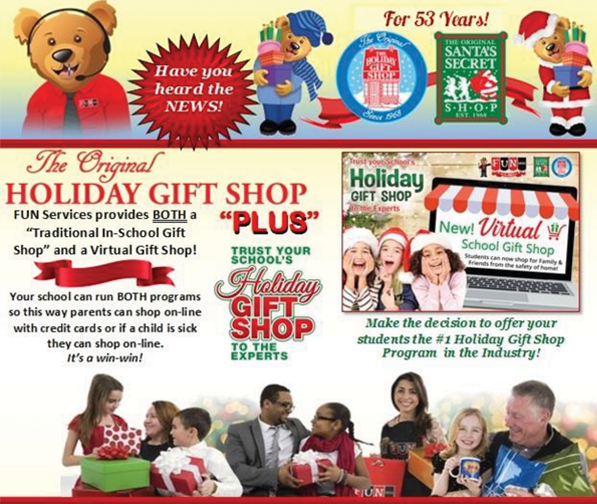 Tuesday, November 16th Regular Day Schedule Wednesday, November 17th Early Out- At Risk Conferences Thursday, November 18th Early Out- At-Risk Conferences Friday, November 19th Minimum Day Monday, November 22nd-Friday, November 26th Thanksgiving Holiday No School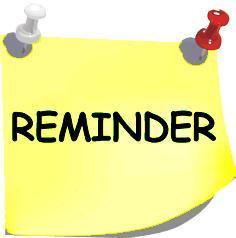 Red Ribbon Week K-9 Demonstration Thank you Lemoore PD!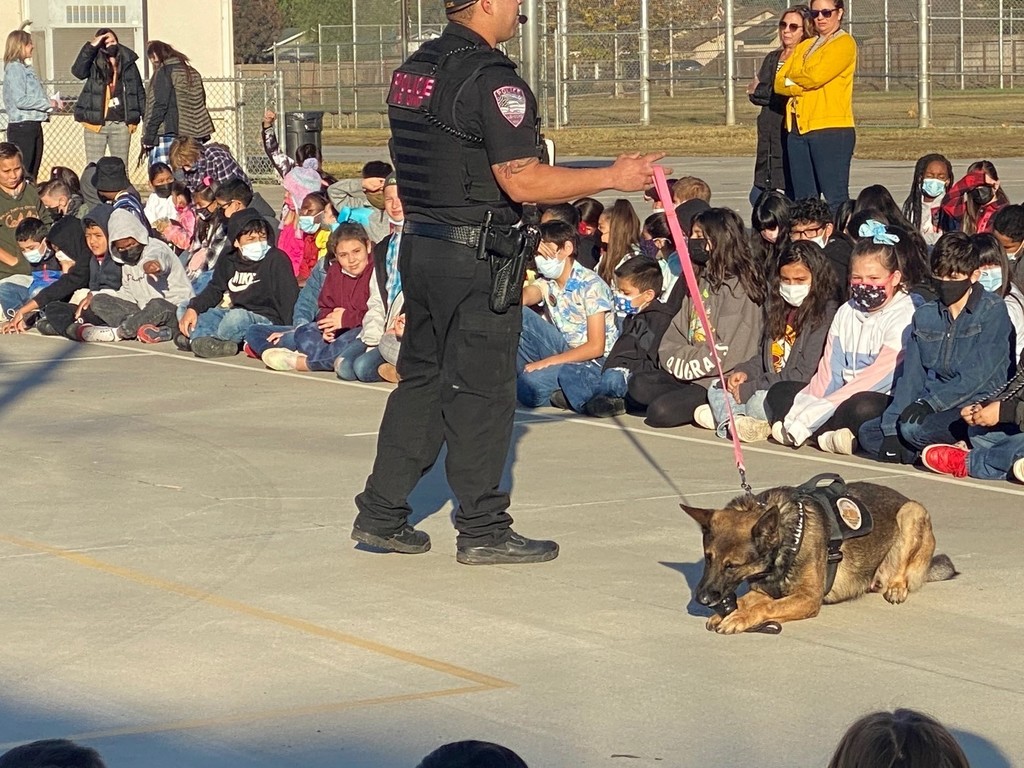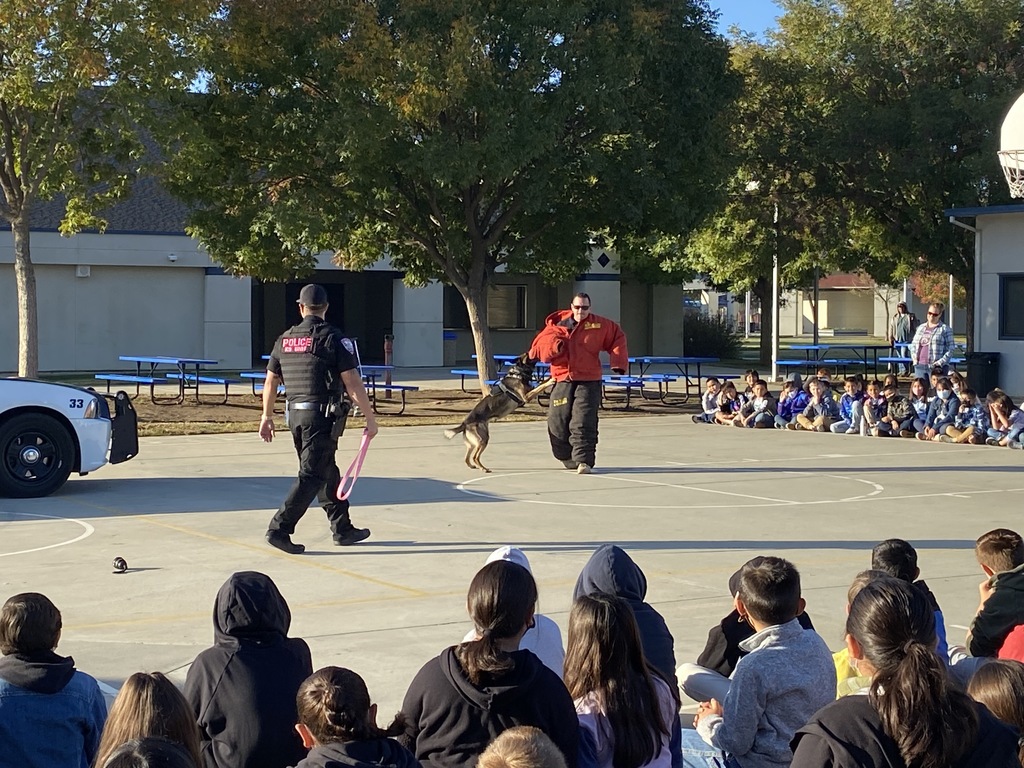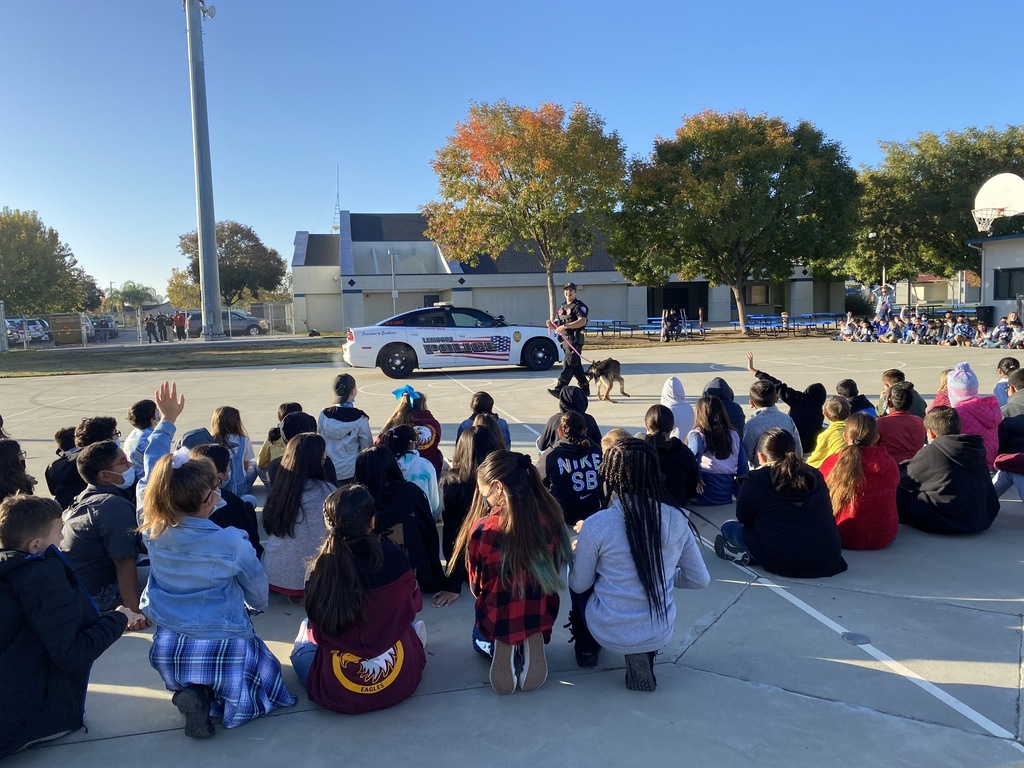 RED RIBBON WEEK / October 25-29 / Dress Up Days / MONDAY, Crazy Hair / TUESDAY, Twin Day / WEDNESDAY, 90's Day / THURSDAY, Cartoon Day / FRIDAY, NO SCHOOL, Teacher Inservice Day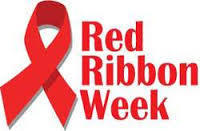 Next Week is Red Ribbon Week

Friday, October 29th - NO SCHOOL - Teacher Inservice Day

PICTURE RE-TAKE DAY / Thursday, November 4th
No School on Monday, October 11th, 2021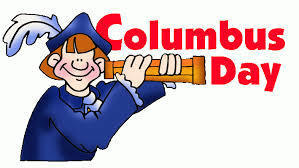 School will be dismissed all this week Monday, Sept. 27th- Friday, Oct. 1st at 1:25 p.m. for parent-teacher conferences. Please contact the school if you haven't scheduled a conference or need to reschedule a conference.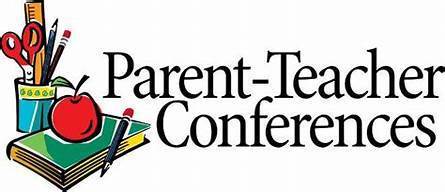 Parent-Teacher Club Meeting / TUESDAY / September 21 @ 5:30 PM in the LIBRARY

2021-22 STUDENT COUNCIL / Tuesday, September 21st, Candidate Paperwork DUE / September 17th to 22nd, Posters Displayed / Wednesday, September 22nd @ 1:45 PM, SPEECH Dress Rehersal / Friday, September 24th, SPEECHES & ELECTIONS
Please wear red, white, and blue in memory of 9/11. We Remember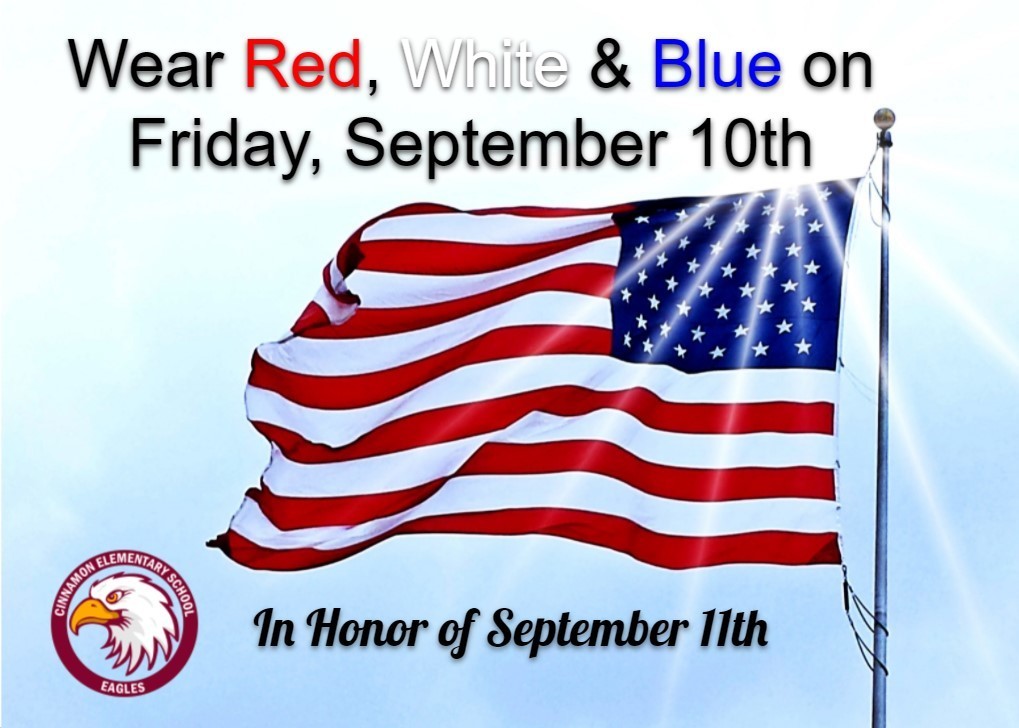 Monday, September 6th, SCHOOL HOLIDAY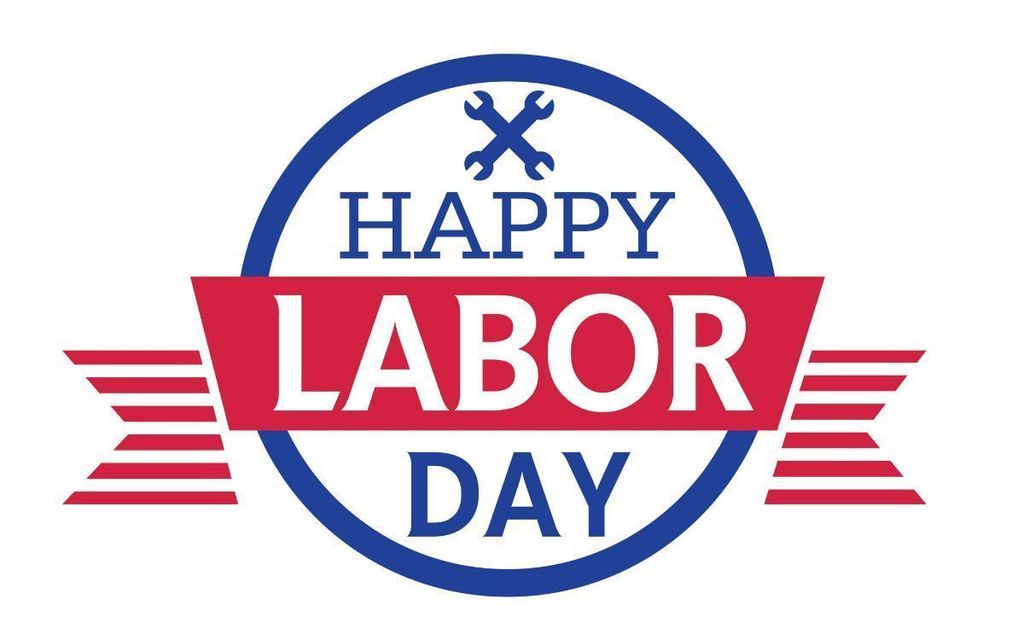 Please join us! Cinnamon Elementary Parent Teacher Club is holding an informational meeting on Thursday, September 9th at 5:30 p.m. Please join us and learn how you can support our Cinnamon Eagles!

BOOK FAIR / Jungle Family Night / Tuesday / August 31st / 4:00-7:00 PM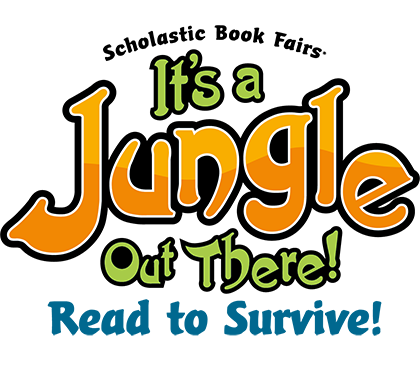 BOOK FAIR / August 2th to September 3rd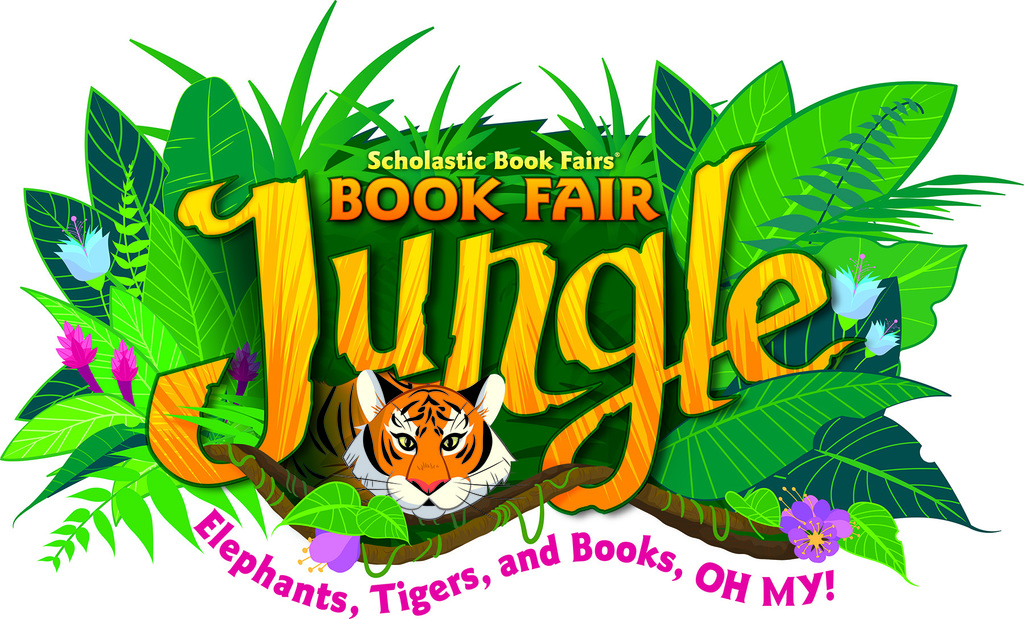 School Picture Day / Tuesday / October 5th / More Information to Come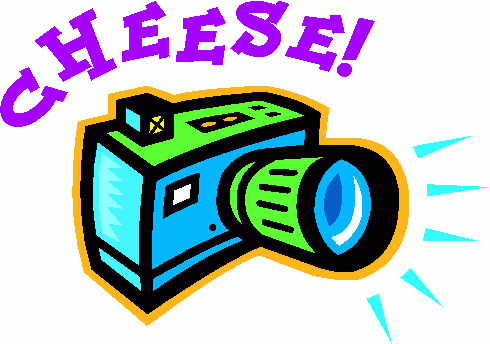 First Day of School 2021-2022
First Day of School