The Lemoore Elementary office will be open today, Wednesday, June 9th from 7:30am to 4:00pm. The office will then close for the summer and re-open on August 2nd. Beginning Thursday, June 10th, please contact the district office @ 559-924-6800 with questions or concerns.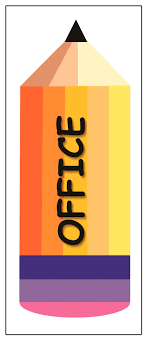 A reminder for Distance Learning students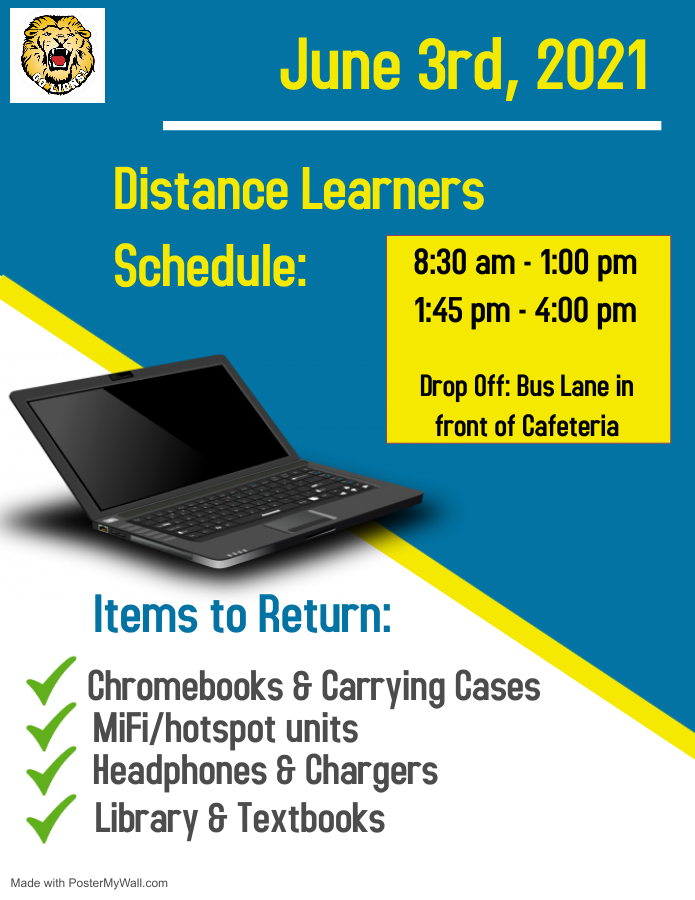 The school office will be closed briefly on Friday, June 4th. We apologize for any inconvenience. Thank you.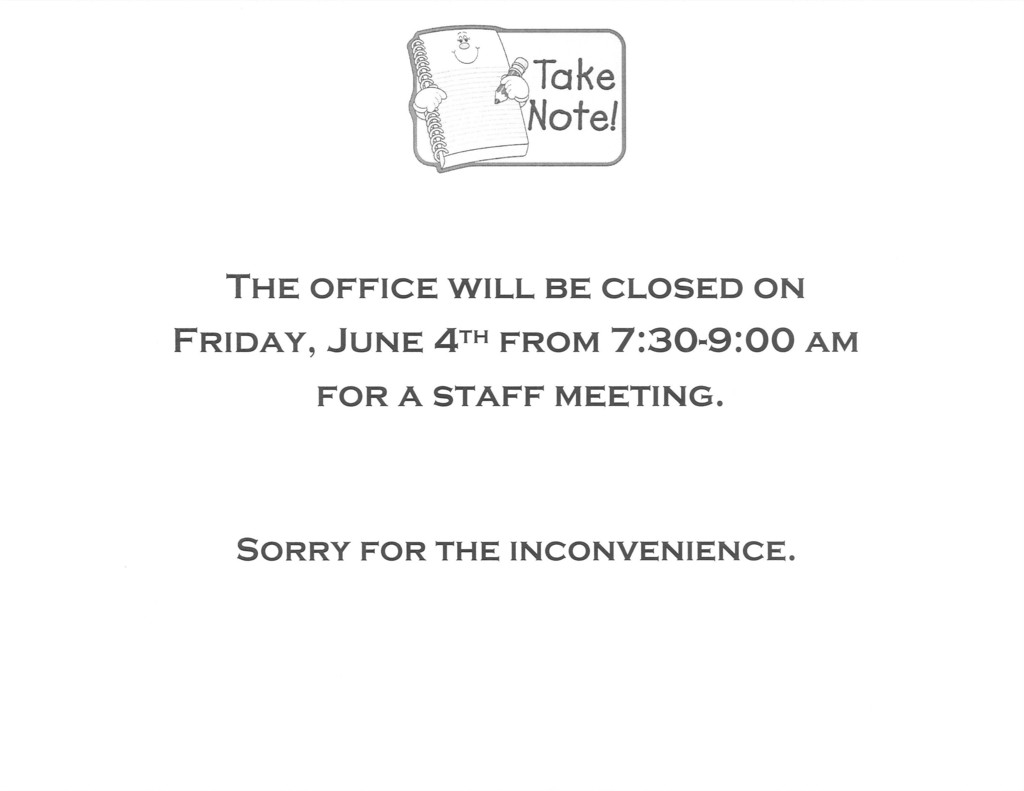 Reminder for the last week of school.
No school Monday, May 31st in observance of Memorial Day.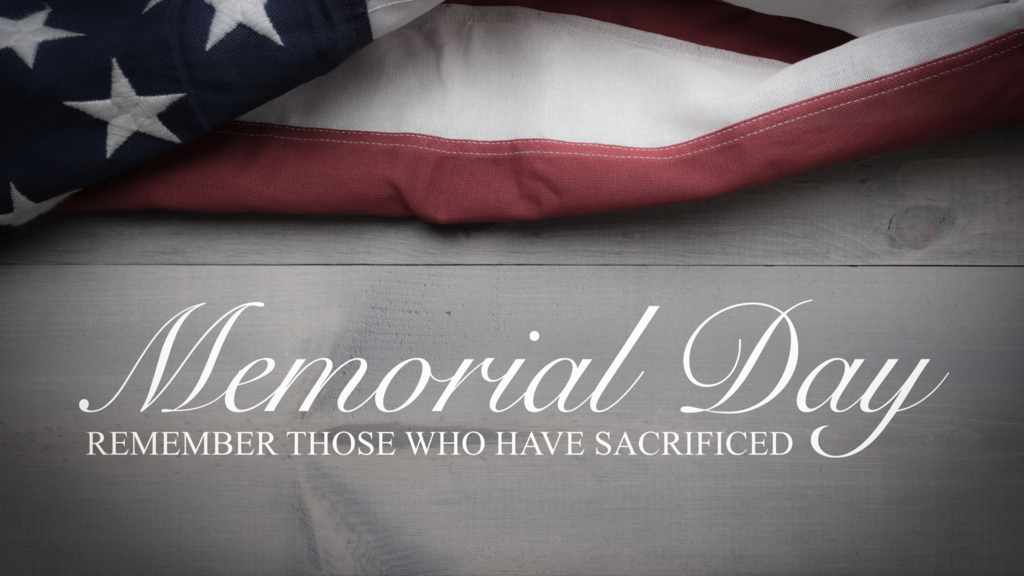 After school information for Freedom Elementary!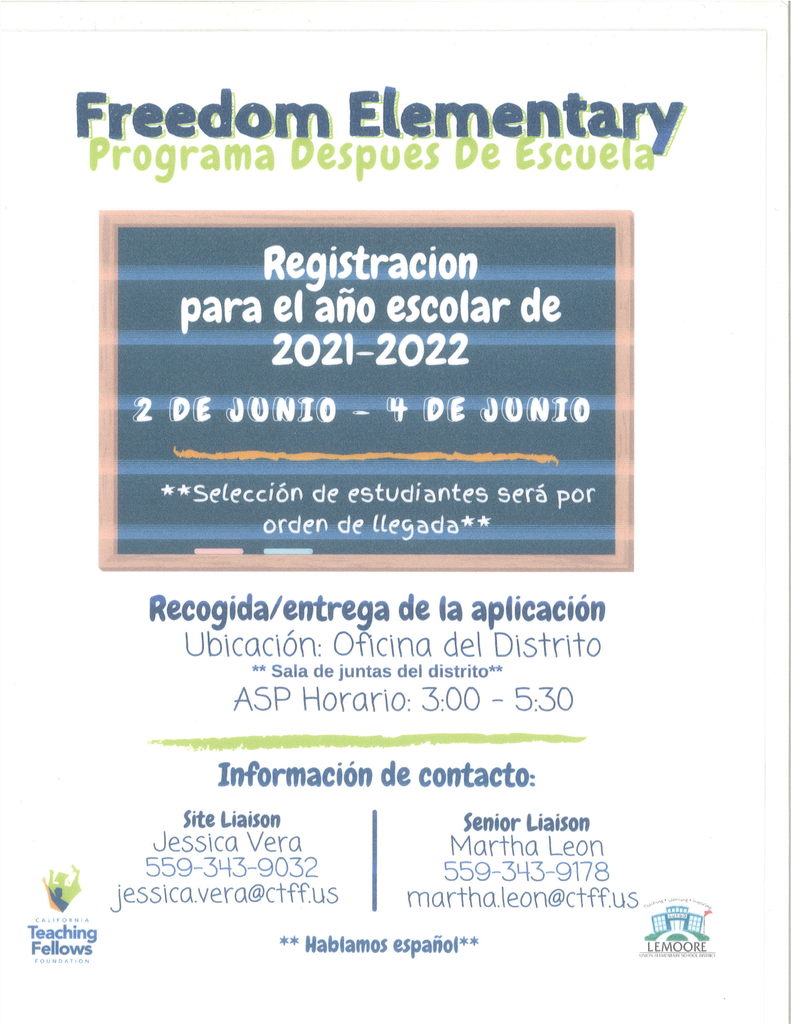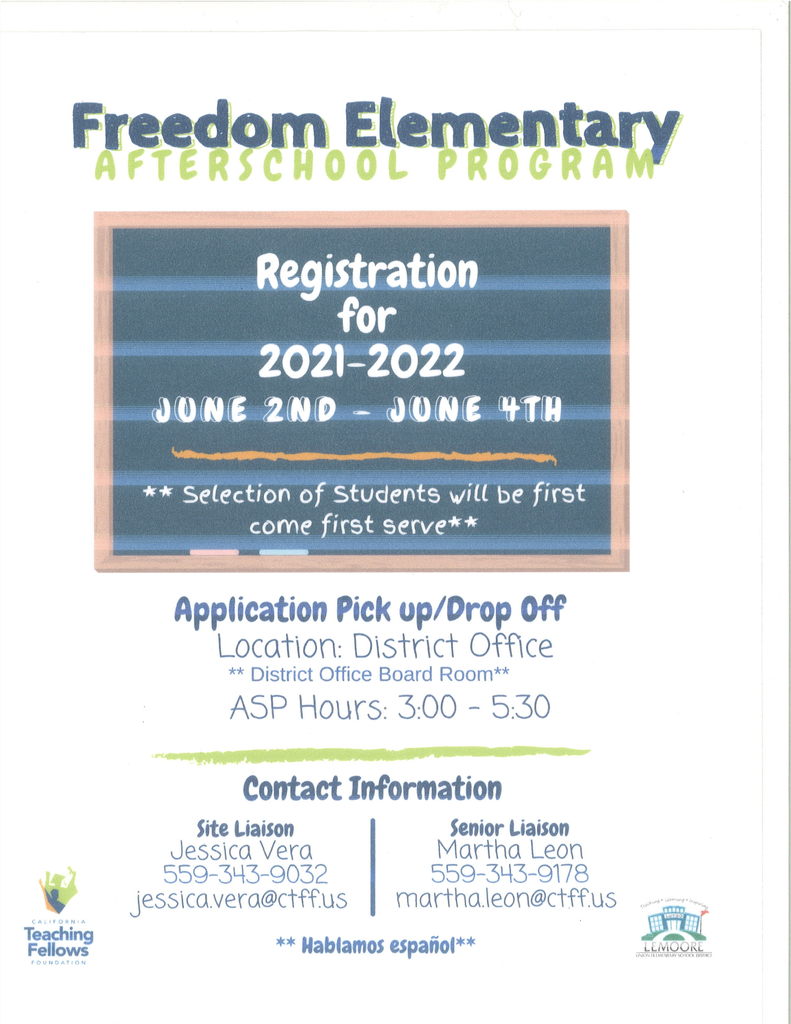 Yearbooks are on sale now! They cost $20.00 and we are on a cash only basis.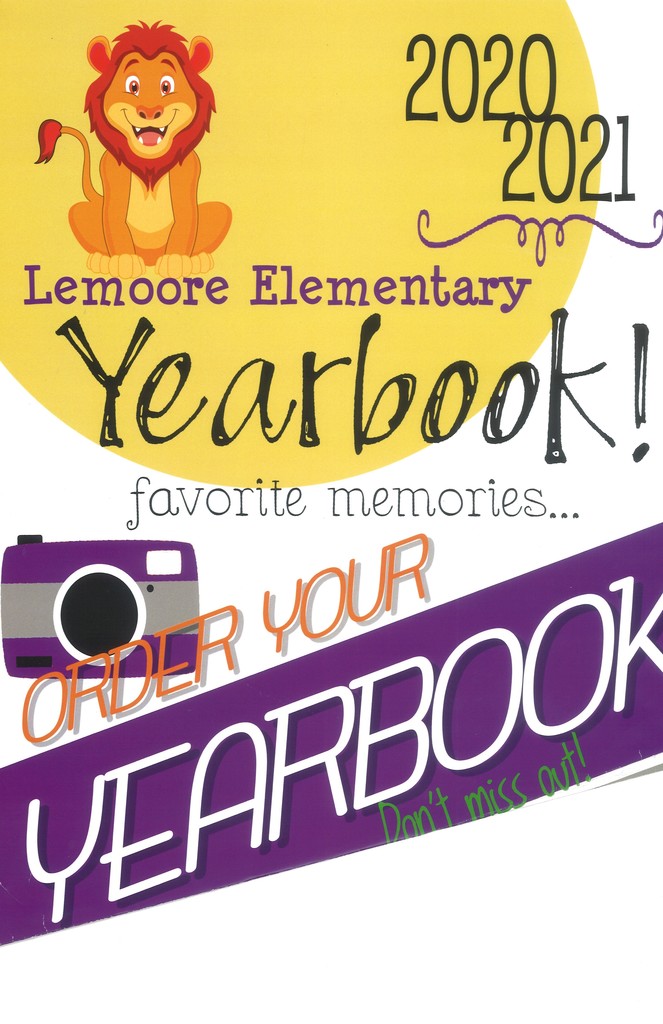 May 28th @ 1:30pm is the 6th grade celebration. 6th grade students need to bring clothes that can get wet and a towel. No swimsuits please, we will be playing water games and enjoying ice cream. Distance Learning students can use the Vine Street gate (south of the kindergarten playground) to join the fun.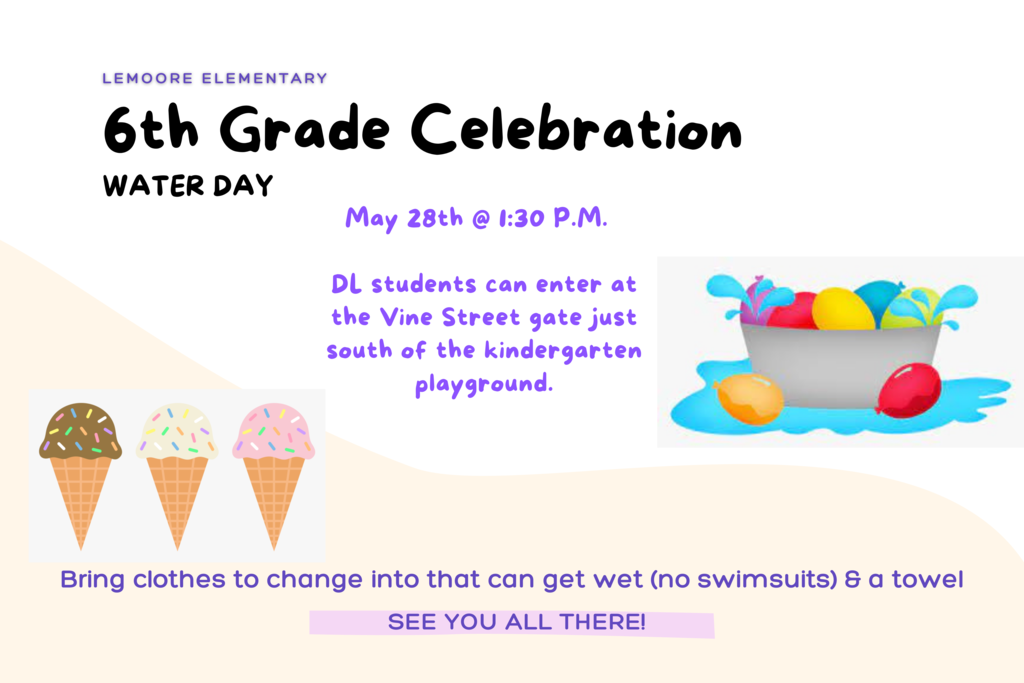 Dress up days for the last week of school.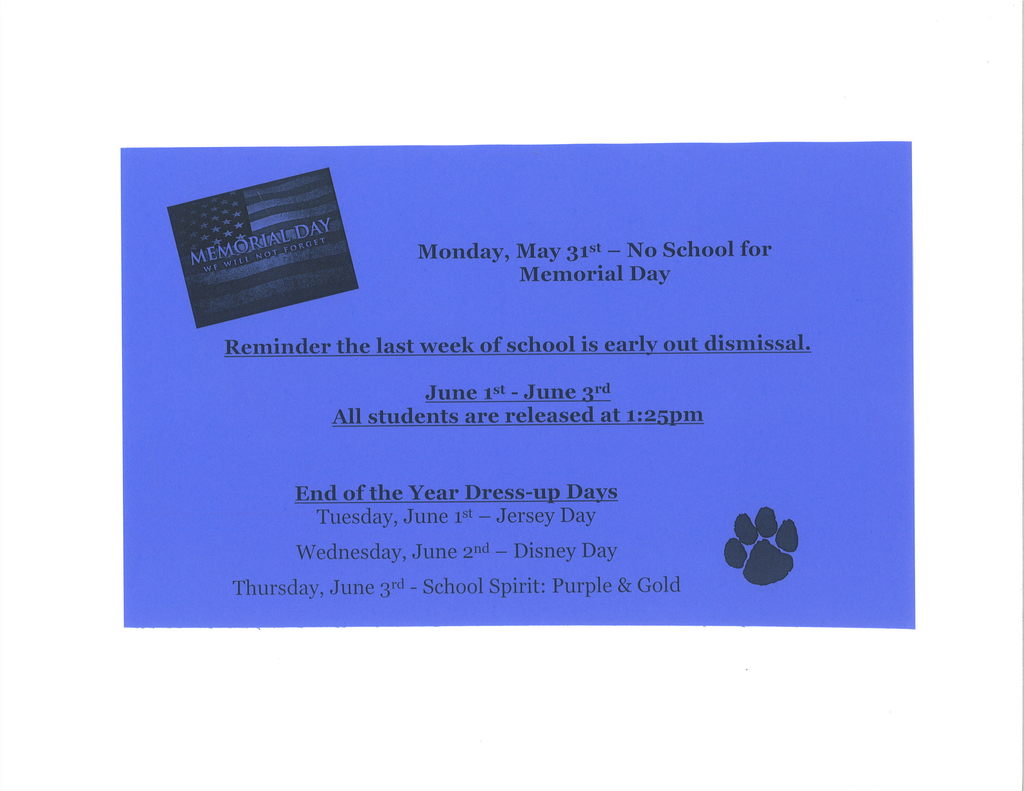 After school program registration for the 2021-2022 school year.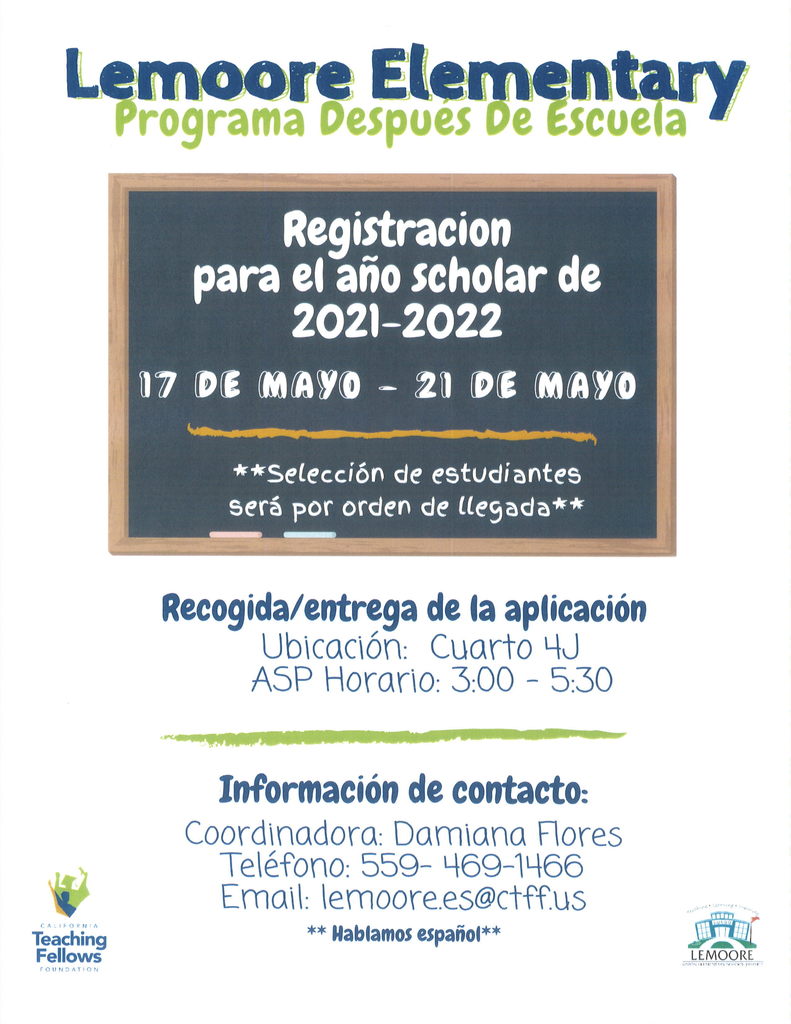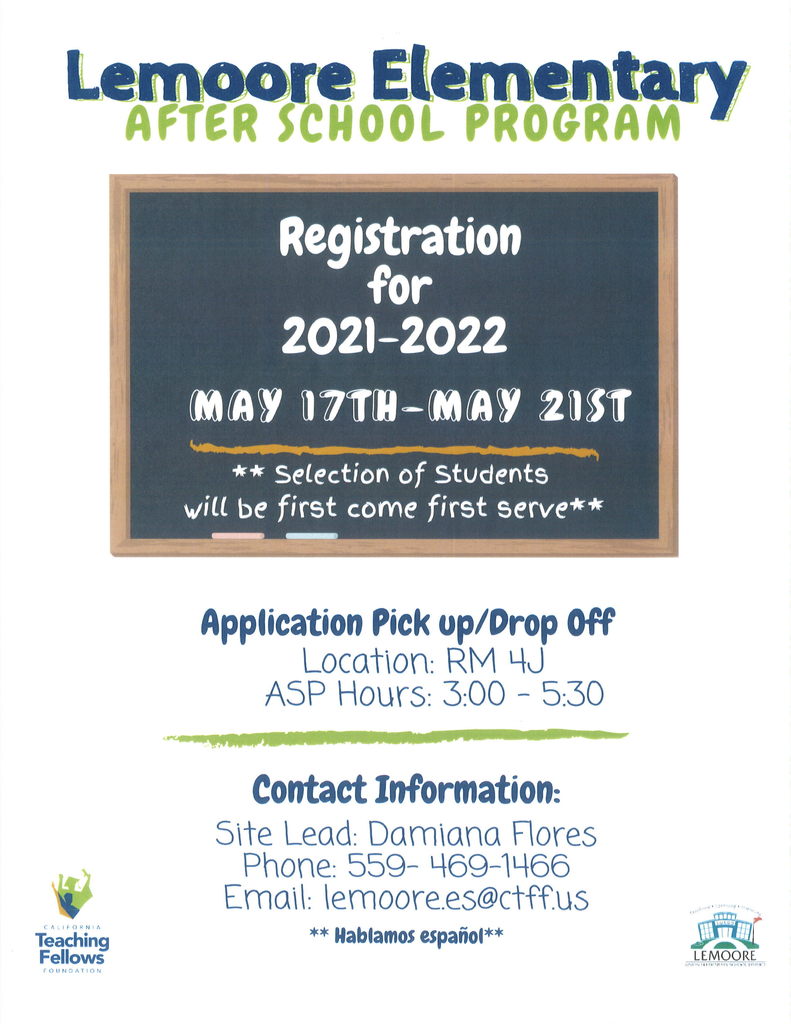 On Monday, May 3rd the office will be closed from 1:30-3:30pm due to a district wide meeting.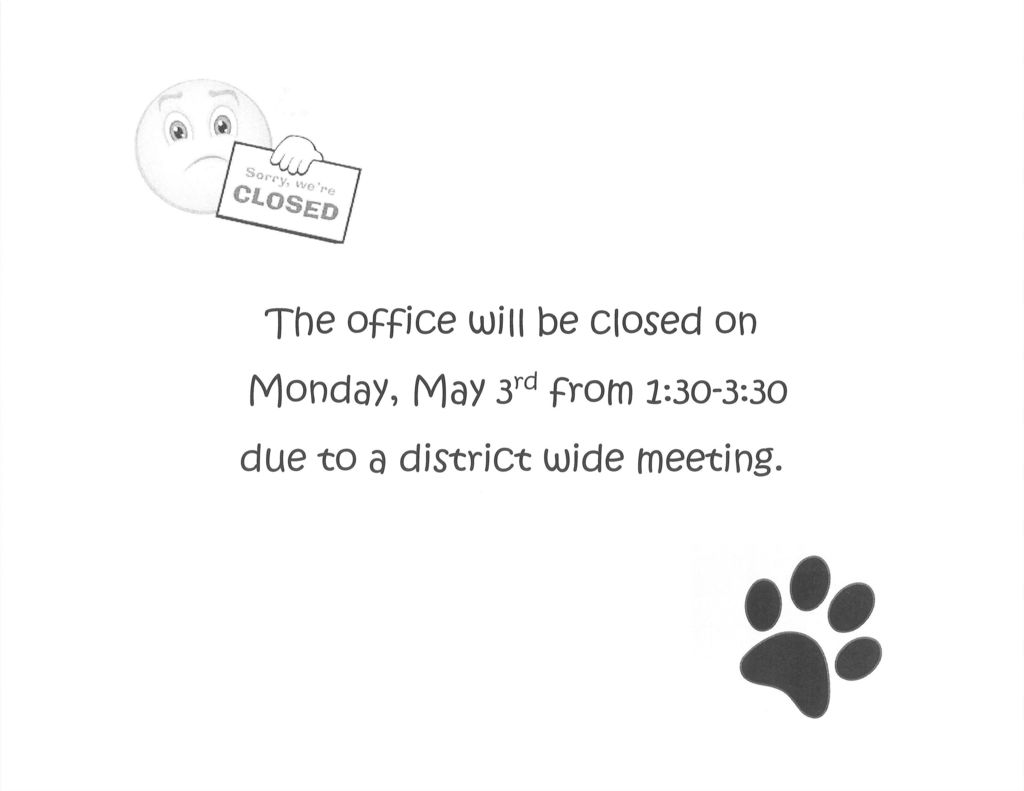 Yearbooks are now on sale! They cost $20.00 and we are on a cash only basis. Order forms are available in the office.
Spring Pictures are coming!
April Newsletter
Dress up days!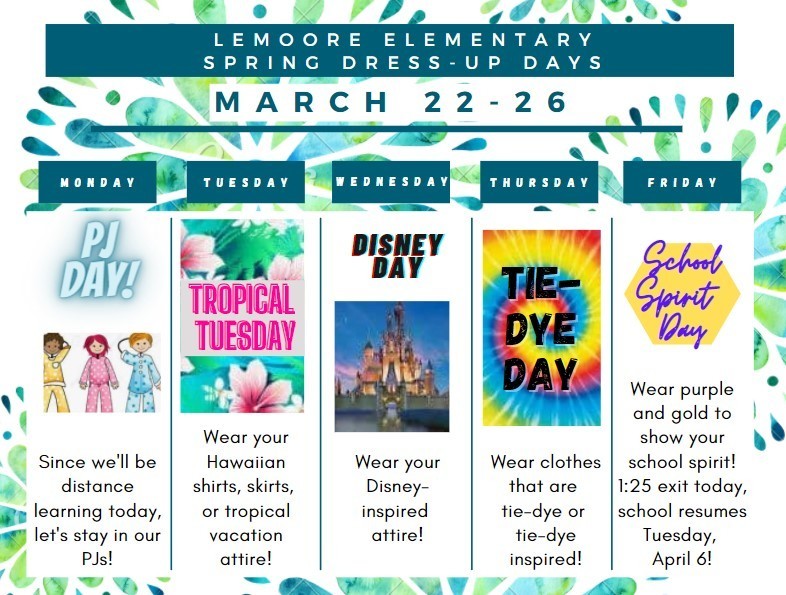 Next week's schedule.
Book Fair March 8th - 18th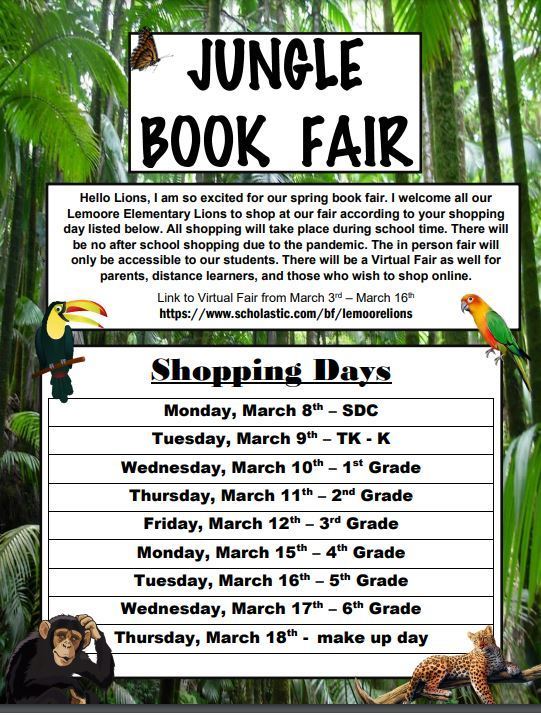 Read Across America March 1st - 5th

FREE COVID-19 testing! TESTING SCHEDULE ! ¡HORARIO DE PRUEBAS! Why regular testing is important: • Testing provides the opportunity to understand the spread and nature of the virus • If the county tests more than the current state average, it will benefit the county's score in terms of the state's reopening model. ¡Prueba COVID-19 GRATIS! Por qué es importante realizar pruebas periódicas: • Las pruebas brindan la oportunidad de comprender la propagación y la naturaleza del virus • Si el condado obtiene más pruebas que el promedio estatal actual, beneficiará la puntuación del condado en términos del modelo de reapertura del estado.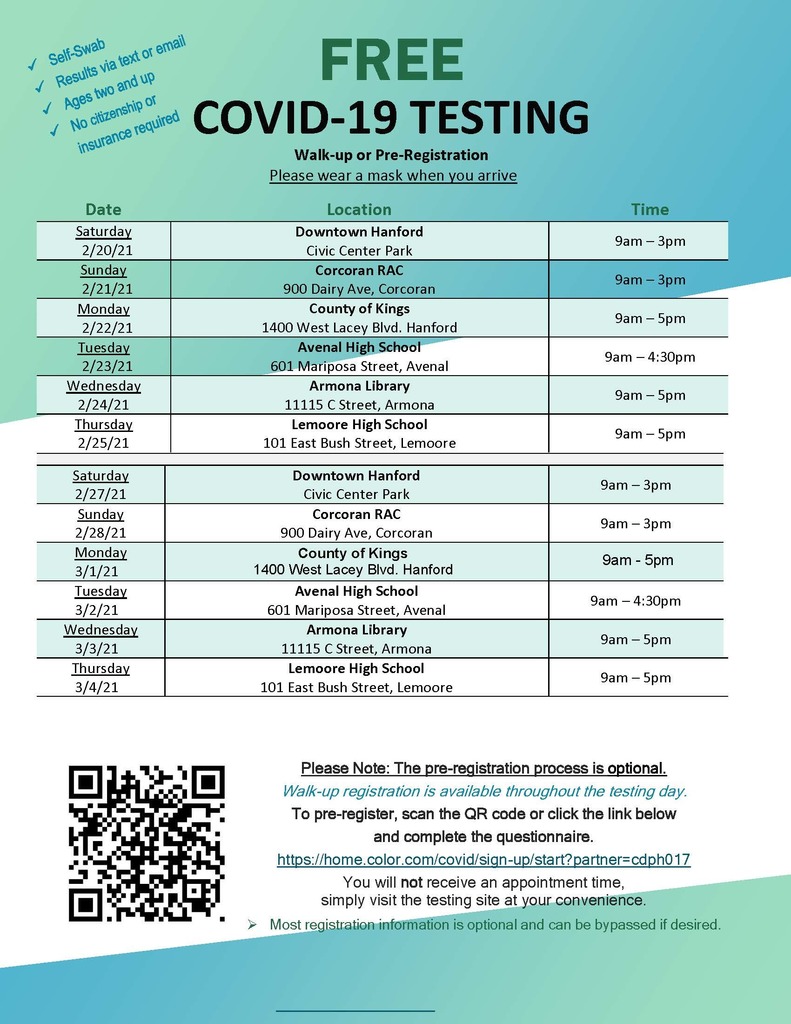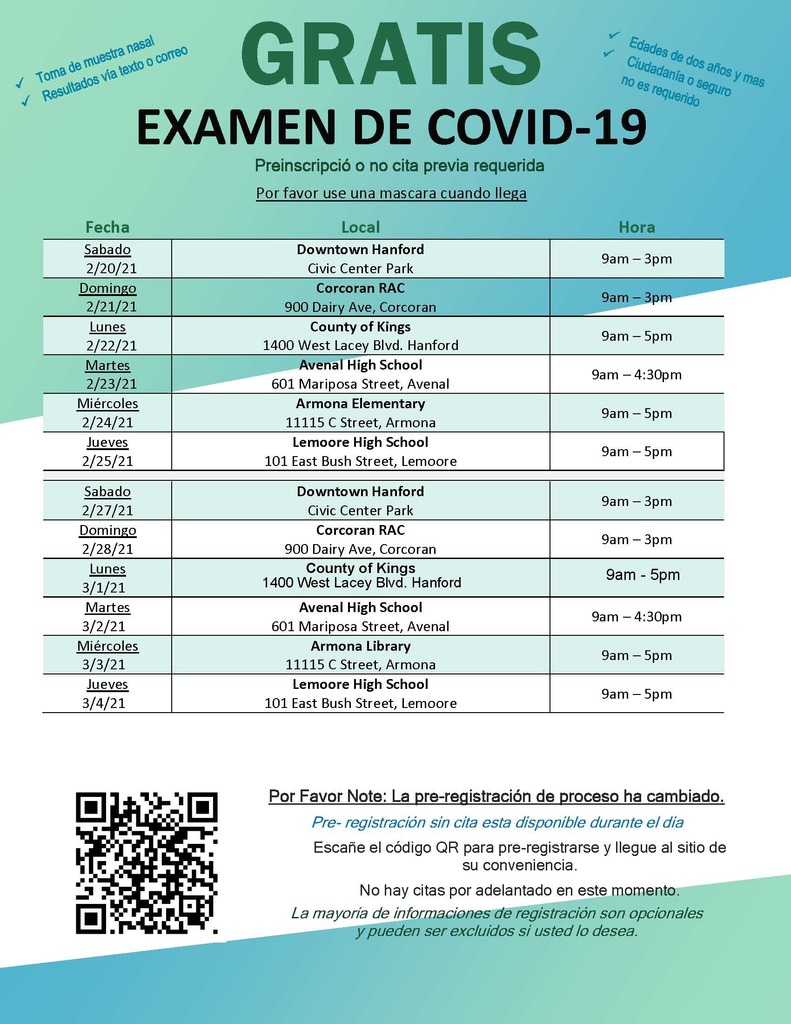 No School on Monday, February 15th