Dress Code Update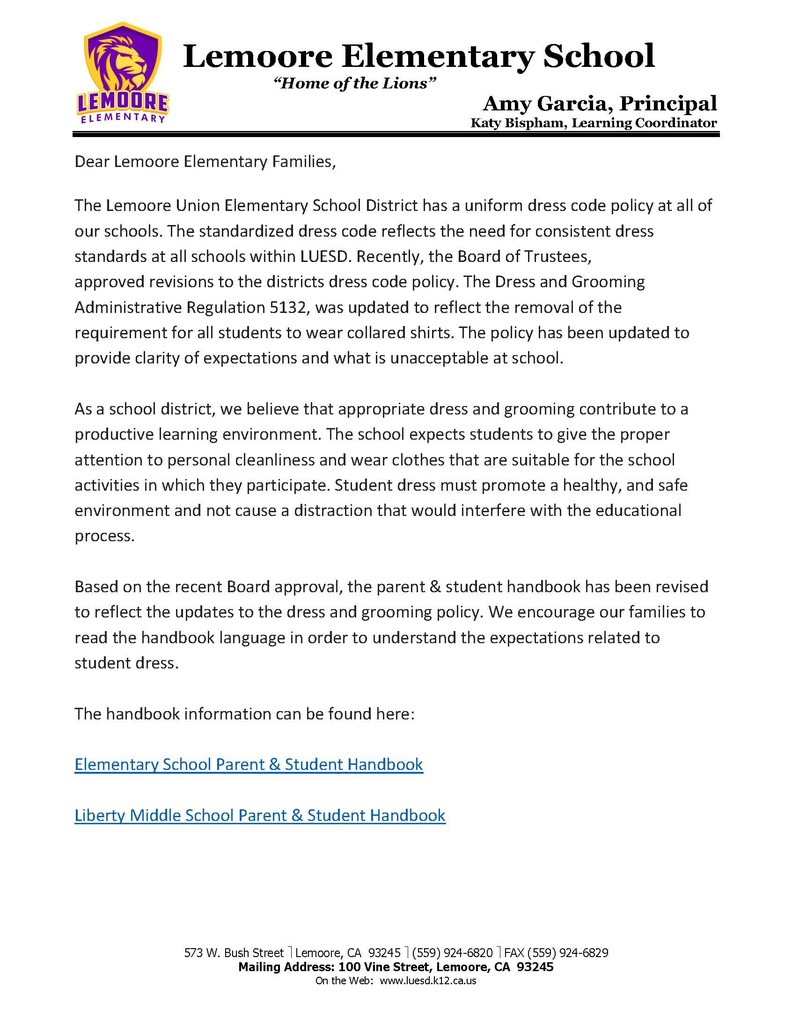 Let's Celebrate Fall with a dress up day on Friday, November 19th.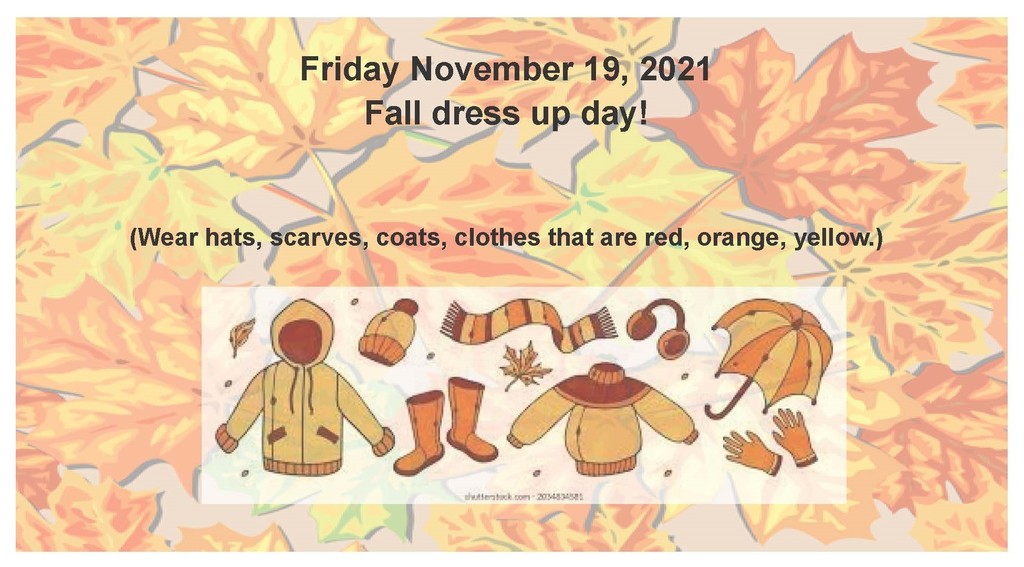 Parent Club Popcorn Fundraiser Pick-up Information
Foggy Day Schedule Information: The foggy day schedule is called on a daily basis as Lemoore Area Schools. The foggy day schedule is broadcasted beginning at 6:15 AM at the following locations: Online:
https://valleypbs.org/foggy-day/
Television stations: KVPT - Channel 18, KSEE & Channel 24 Radio station: KMJ 580AM You may also call the Lemoore Area Schools Transportation Office at 924-6640 x1 for foggy day information.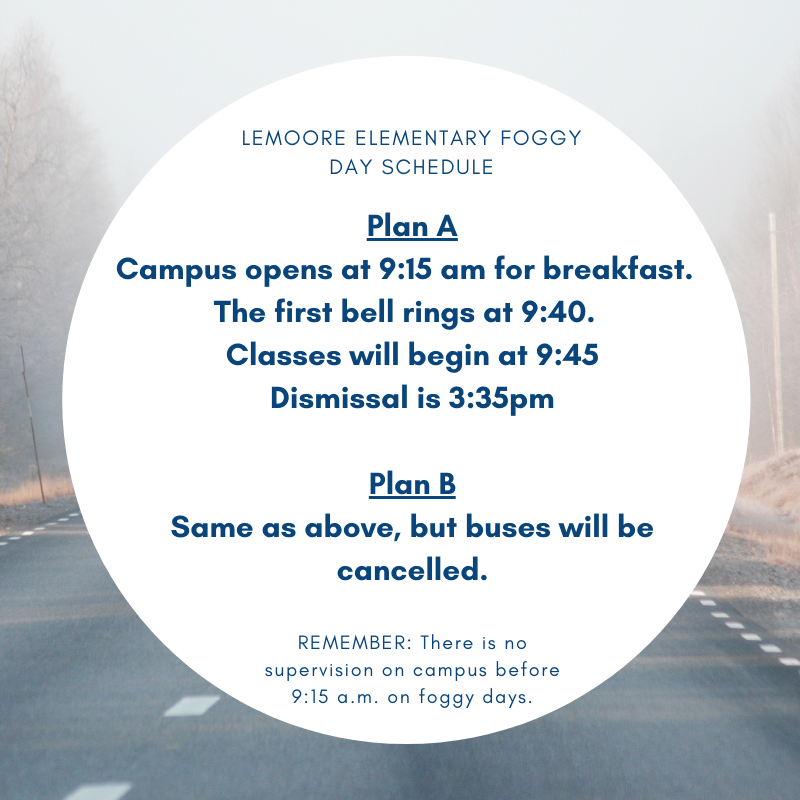 No school tomorrow, Thursday, November 11th. School resumes Friday, November 12th.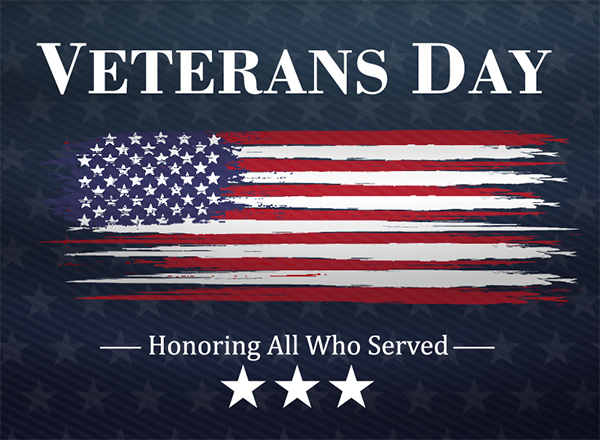 Schedule for the week of November 15th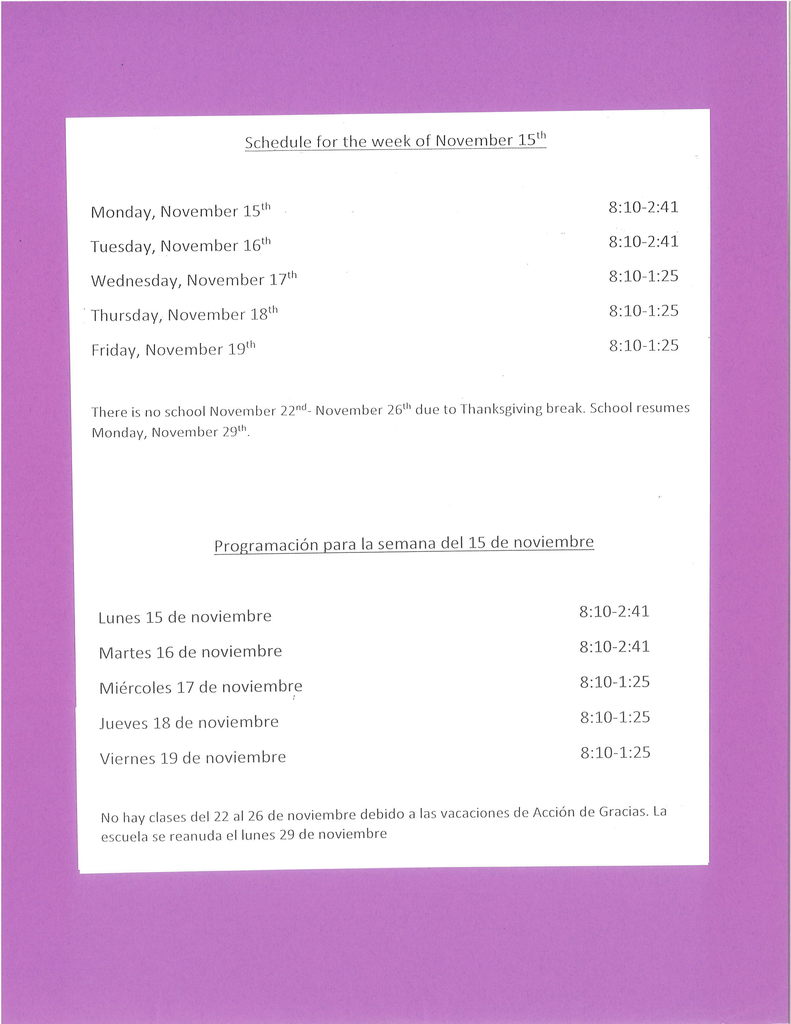 Book Fair family night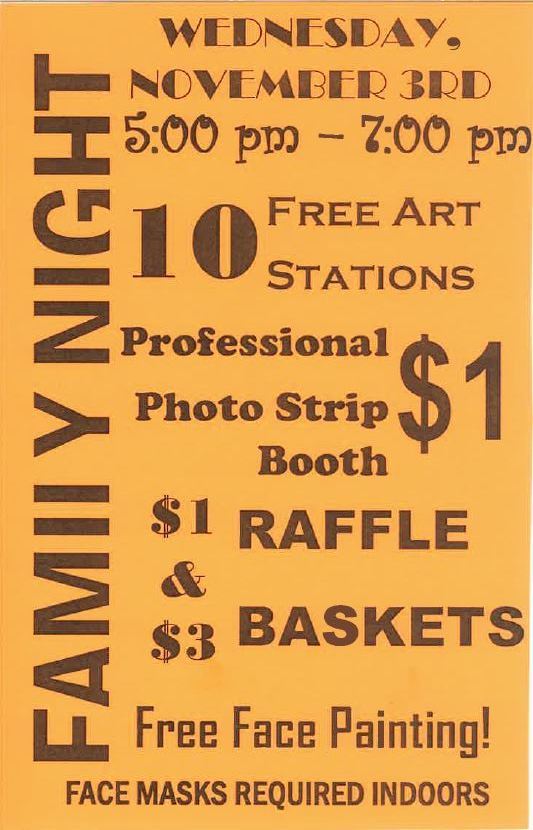 Lemoore Elementary School Book Fair November 1st - November 10th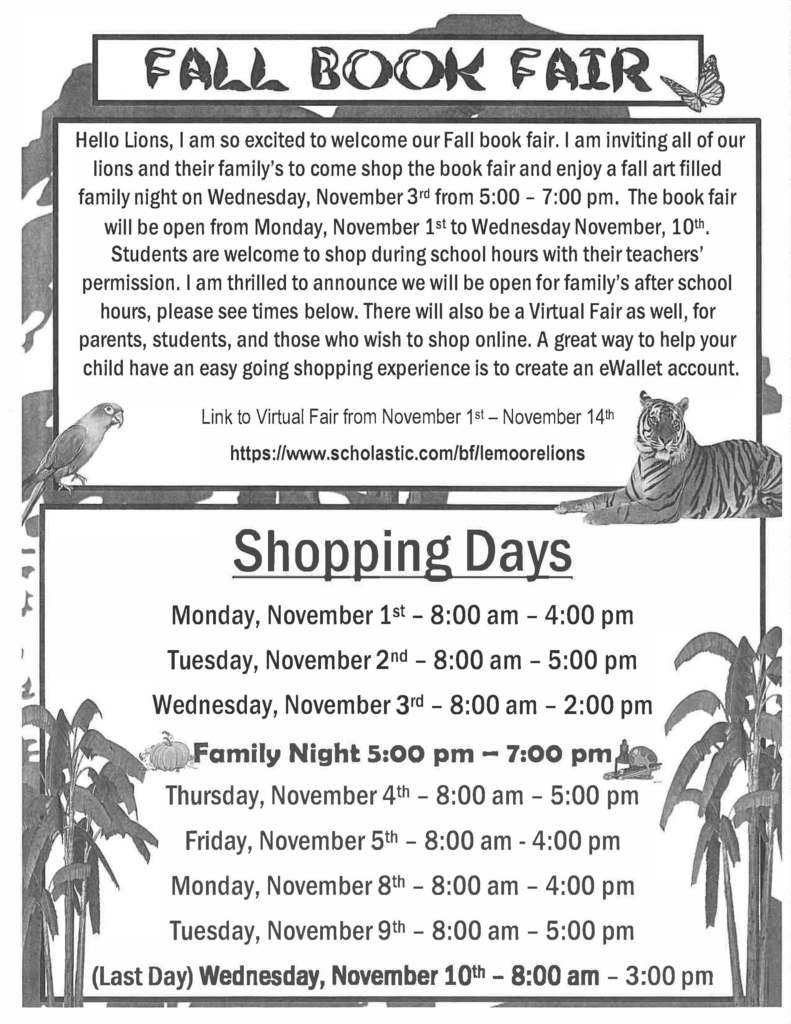 Parent Club Popcorn Fundraiser Information
Red Ribbon Week Monday, October 25th - October 29th No School October 29th - Teacher In-service day

Parent Club is now selling boo grams until October 22nd.
Reminder: no school, Monday, October 11th.
Monday, October 4th Office Closing Early
Reminder: This week is Parent/Teacher Conferences (September 27th - October 1st). Students will be dismissed at 1:25 pm every day. *masks & social distancing will be required for all in-person conferences.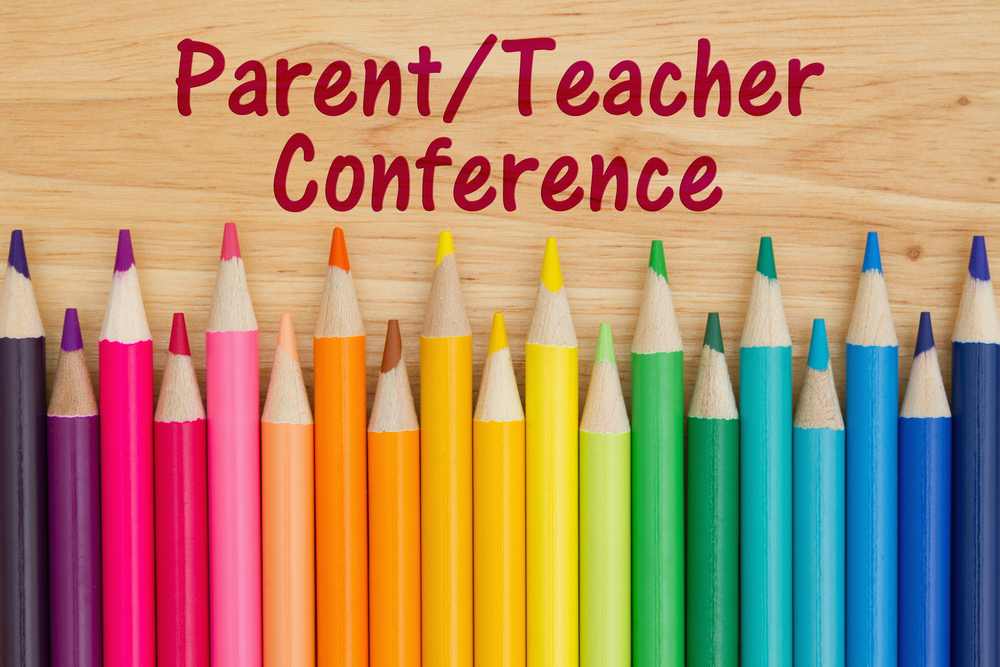 Parent-Teacher conferences will be held the week of September 27th-October 1st. The students will be on early out schedule. Here is the schedule for the week of September 27th - October 1st.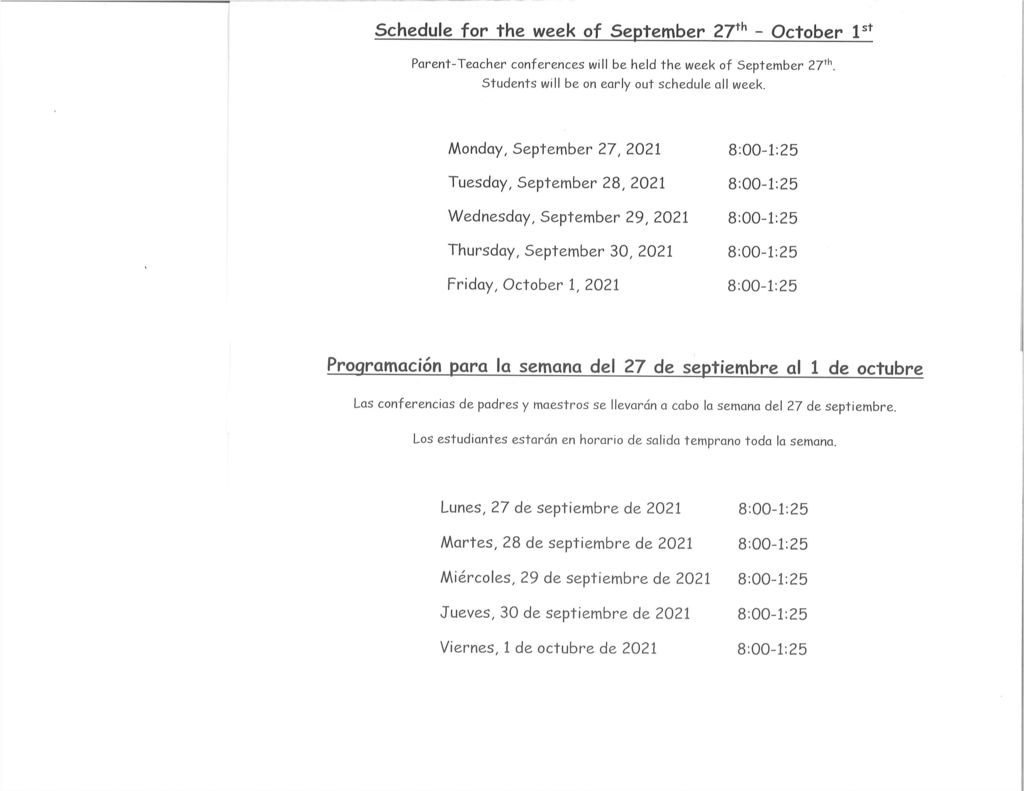 Free food distribution.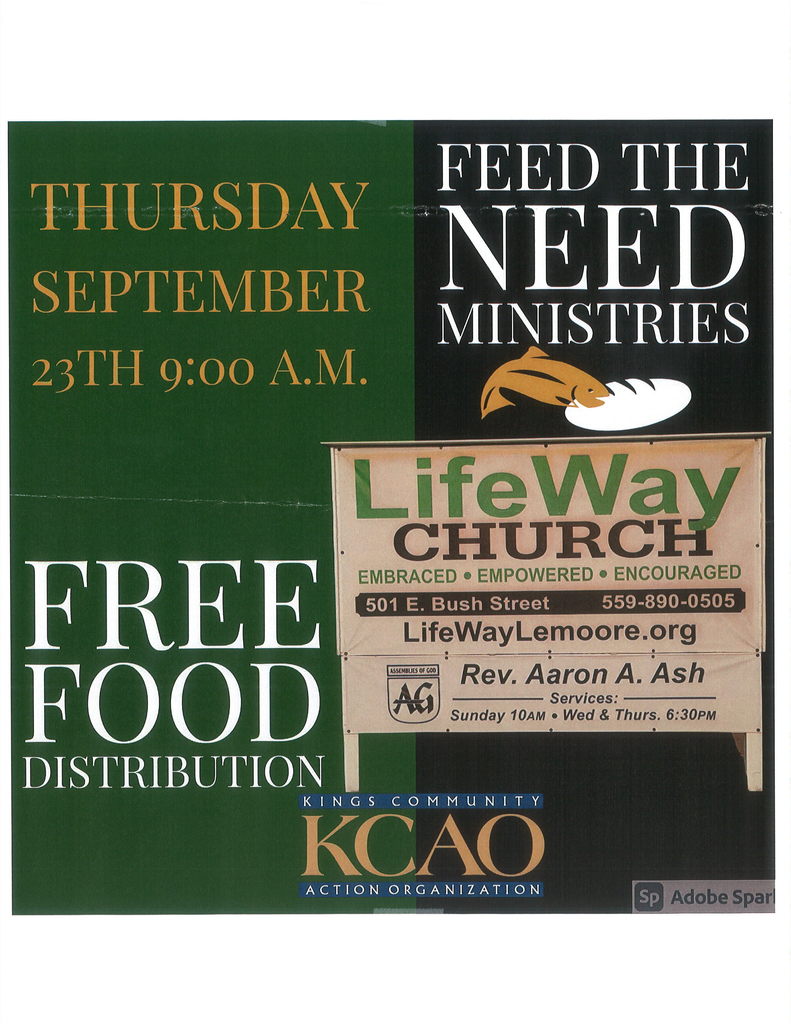 English Leaner Advisory Committee meeting Thursday, September 16th at 4:00pm in room 7L.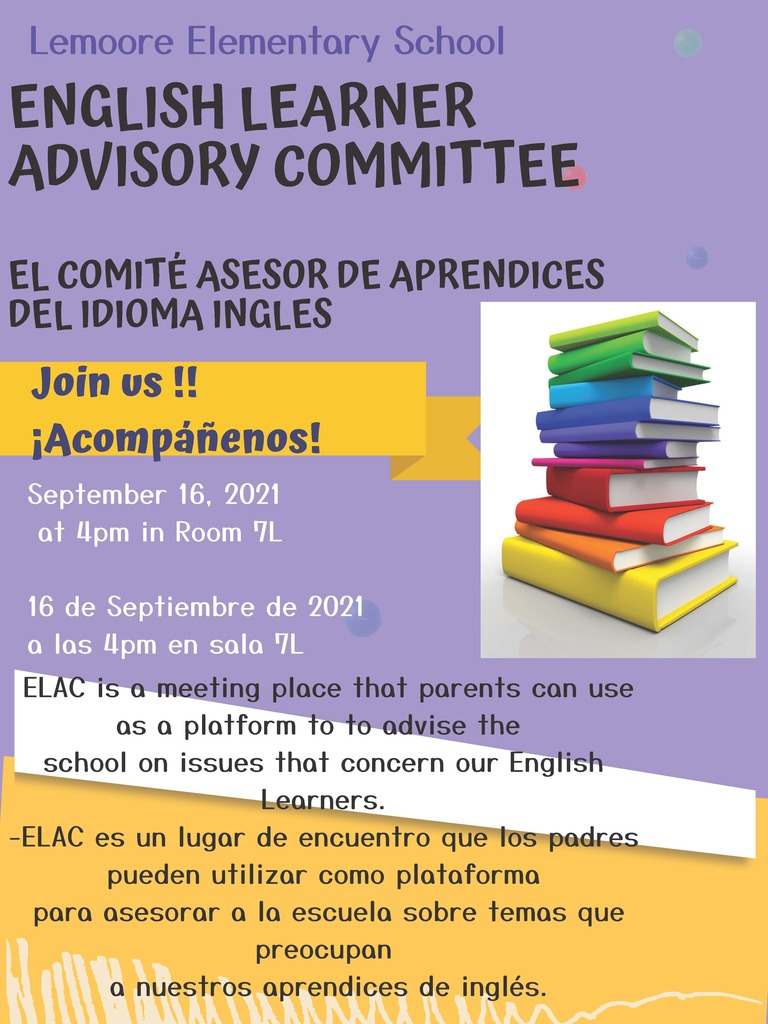 Wearing Red, White, and Blue n Friday, September 10th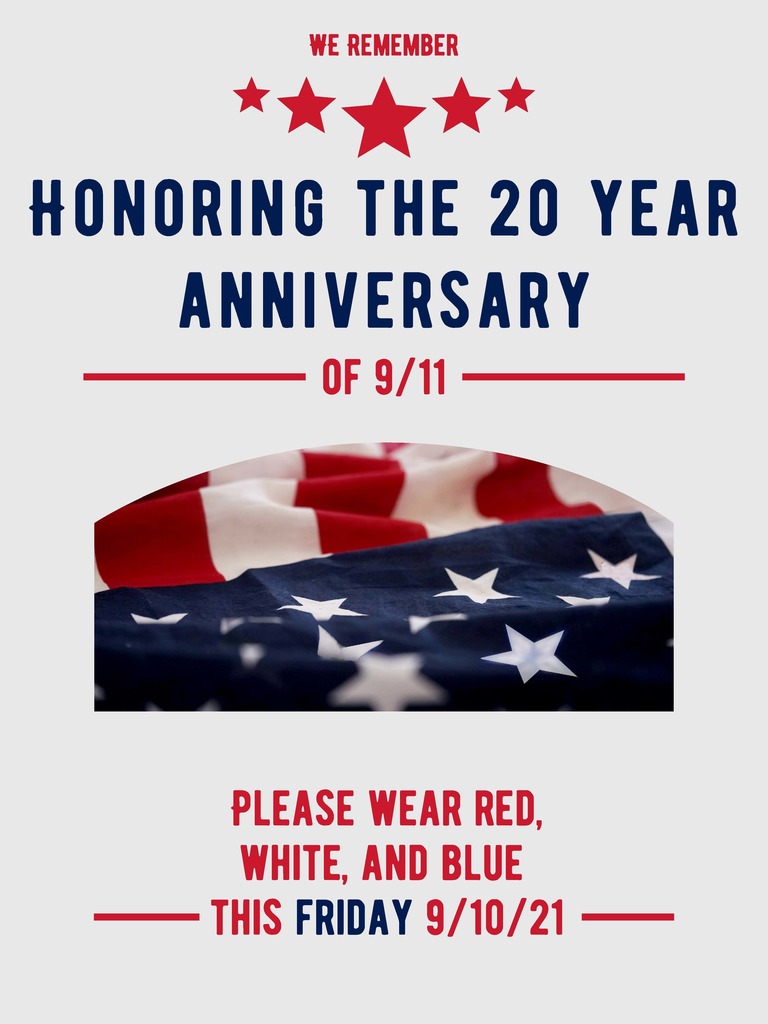 Labor Day Monday, September 6th No School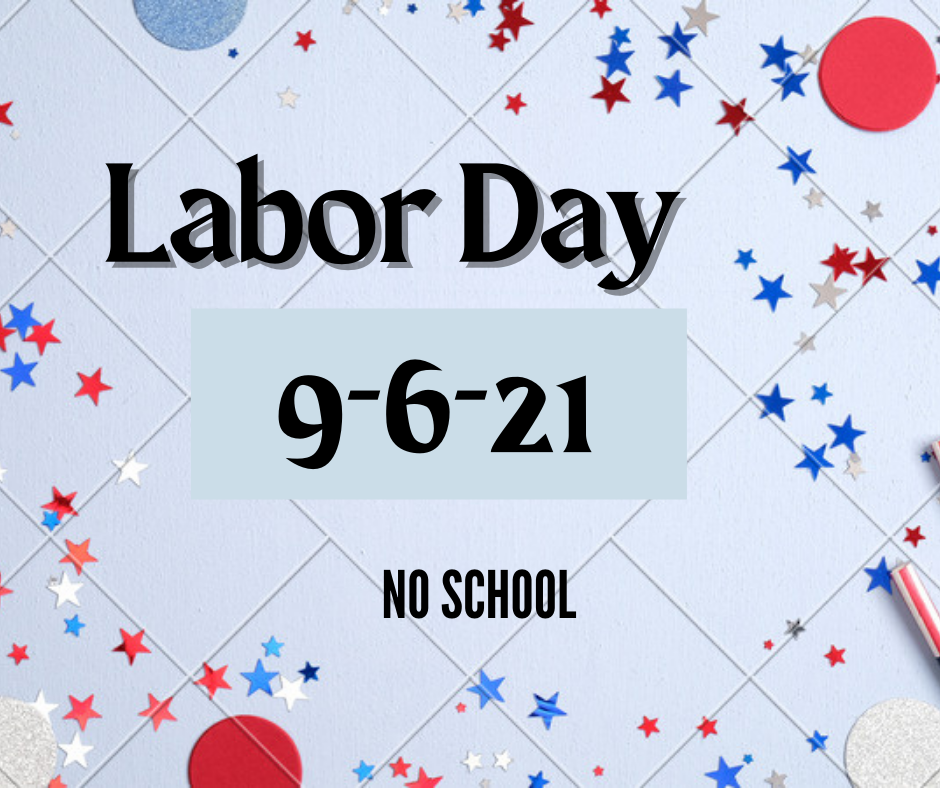 Hello Lemoore Elementary families. We are still looking for parents/guardians who would like to help with School Site Council and the English Language Advisory Committee. Both groups meet four times a year with each meeting lasting about an hour. If you are interested, please fill out the form linked below.
https://forms.gle/eWv6jQai236NQSLW7
Thank you!