Upcoming ELAC meeting.

Spring Pictures are coming soon!

Valentine's day grams are now on sale! ​Order forms were sent home with students on Friday. If you have any ​questions ​please call the ​school office @924.6820. Thank you.
Lemoore Union Elementary School District is currently taking new student applications for the 2023/2024 school year! This includes registration for children who will be starting transitional kindergarten or kindergarten for the first time and are not currently enrolled in our district. To access the Enrollment webpage, please start by visiting our website at
https://www.luesd.k12.ca.us
and select "New Student Enrollment" on the homepage. Student registration information may be submitted through the Aeries Online Enrollment website on your computer, tablet or your mobile device. Parents are highly encouraged to register their child(ren) for kindergarten and/or transitional kindergarten by May 1st to ensure important information and opportunities are not missed. Each elementary school site will host a kindergarten parent orientation for registered students and parents/guardians. As a reminder, TK students who are already attending schools within LUESD will NOT need to complete this online registration for the 2023/2024 school year.

2023/2024 TK/Kindergarten registration is now open!

Great kindness challenge week dress up days.

Foggy Day schedule has been called for 1/17/23. Classes will ​begin at 9:00am. Campus opens at 8:30am for breakfast. Classes will be dismissed at regular time, 2:41pm.

Reminder: No school on Monday, January 16th due to the Martin Luther King, Jr. Holiday.

Reminder: Monday, December 12, 2022 is regular schedule. All students will be dismissed at 2:41pm. There will be early dismissal on Friday, December 16th for winter break. All students will be dismissed at 1:25pm. We will also be having dress up days this week.

Wear red, white and blue on Thursday and there is no school on Friday.

The next parent club meeting will be held Wednesday, 11/9 @ 3pm. Hope to see you there!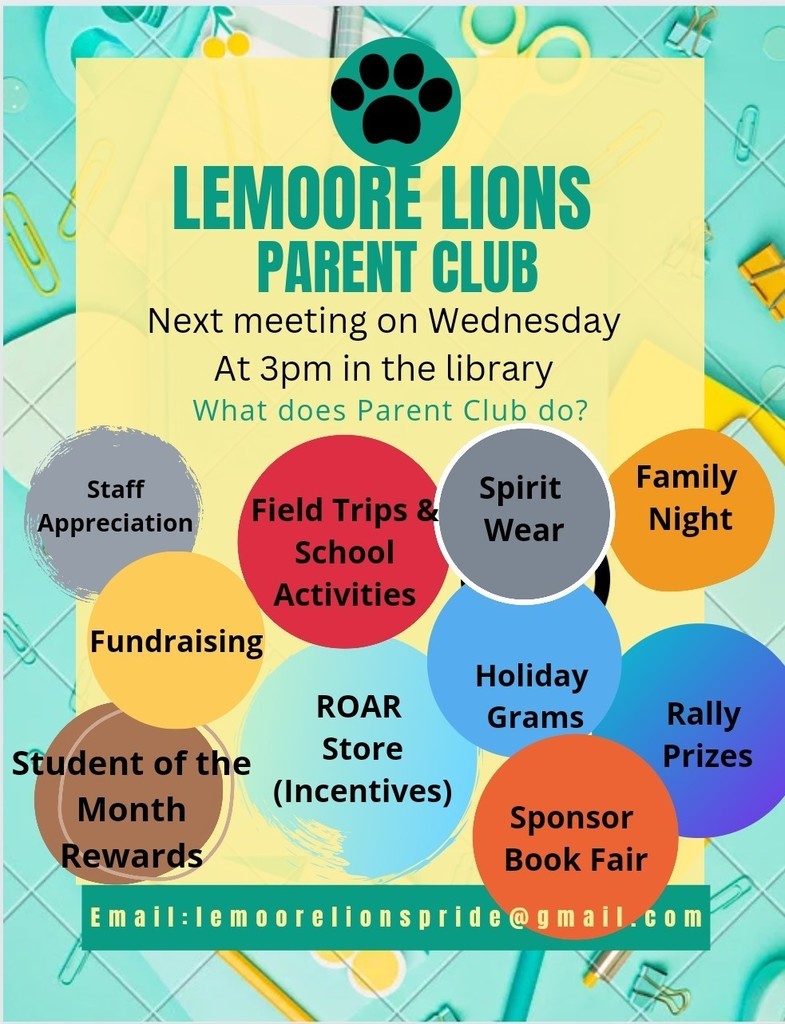 This week rain is expected over several days. If your child chooses to bring an umbrella to school, please help your child in learning to open and close it. After rainy days, we are anticipating fog. Please see the new foggy day schedule. School will start at 9:00am with the campus open at 8:30 for breakfast.

Congratulations to Alexis! She is the schools top seller for the popcorn fundraiser. She sold 154 bags of popcorn!

Parent Club Popcorn Distribution

No school Friday, October 28th

Coming soon! Boo grams sale!

Upcoming school office closure.

Red ribbon week dress up days are coming!

Reminder that there will be no school Monday, October 10, 2022 due to Columbus Day.

Join us for Trick or Treat Night at Liberty Middle School Friday, October 14th from 5:00 p.m. - 7:00 p.m.