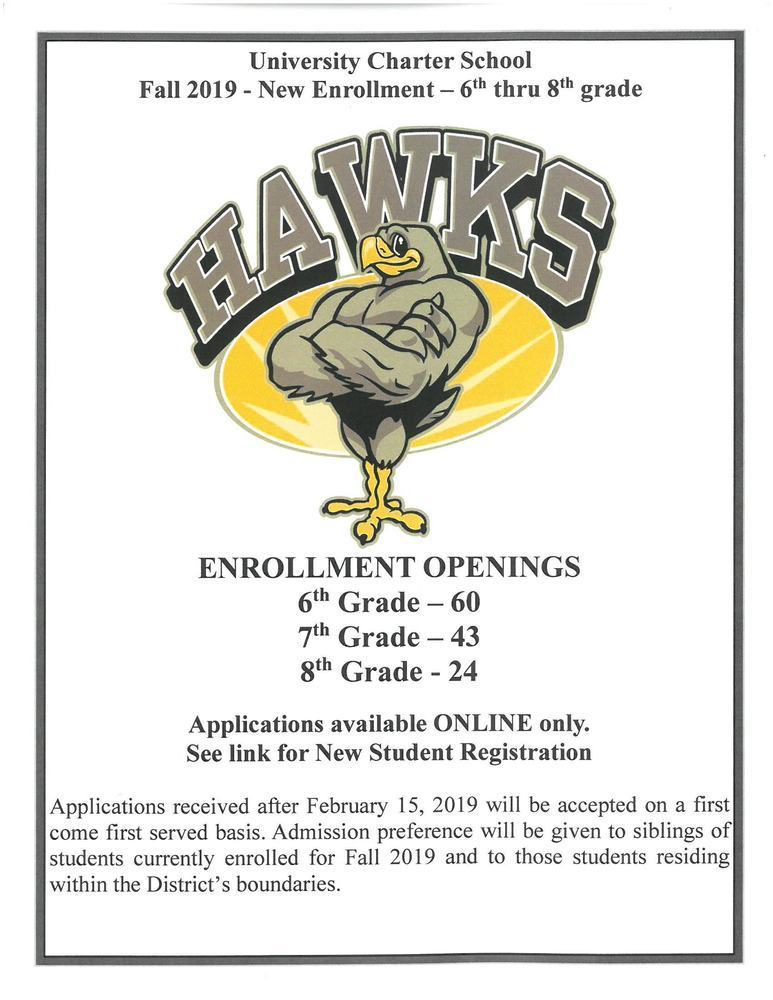 UCS Registration
Araceli Hernandez
Wednesday, January 23, 2019
Applications available ONLINE only.
Applications received after February 15, 2019 will be accepted on a first come first served basis. Admission preference will be given to siblings of students currently enrolled for Fall 2019 and to those students residing within the District's boundaries.
See link for New Student Registration: https://lemooreunion.schoolmin...