CALIFORNIA ASSESSMENT OF STUDENT PERFORMANCE AND PROGRESS (CAASPP) SYSTEM
ENGLISH LANGUAGE PROFICIENCY ASSESSMENTS FOR CALIFORNIA (ELPAC)
The ELPAC is the test that is used to measure how well students in kindergarten through twelfth grade understand English when it is not their primary language. The ELPAC has taken the place of the California English Language Development Test (CELDT). Information from the ELPAC helps your child's teacher provide support in the right areas.
The ELPAC has two parts, the Initial Assessment and the Summative Assessment.
Students will take the Initial Assessment if the student has a primary language other than English, has not taken the CELDT or ELPAC before and the student has not been classified before as an English learner. The Initial Assessment is used to identify students as either an English learner who needs support to learn English, or as proficient in English. Students are given the Initial Assessment within 30 days of when they enroll at the school.
The Summative Assessment is given to students who are identified as an English learner on the Initial Assessment. The Summative Assessment is used to measure the skills of English learners. The results will help tell the school or district if the student is ready to be reclassified as proficient in English. Students who are English learners are given the Summative Assessment every spring between February and May until they are reclassified as English proficient.
Identifying students who need help learning in English is important so these students can get the extra help they need to do well in school and access the full curriculum. Every year students who are English learners will take the ELPAC summative to measure their progress in learning English.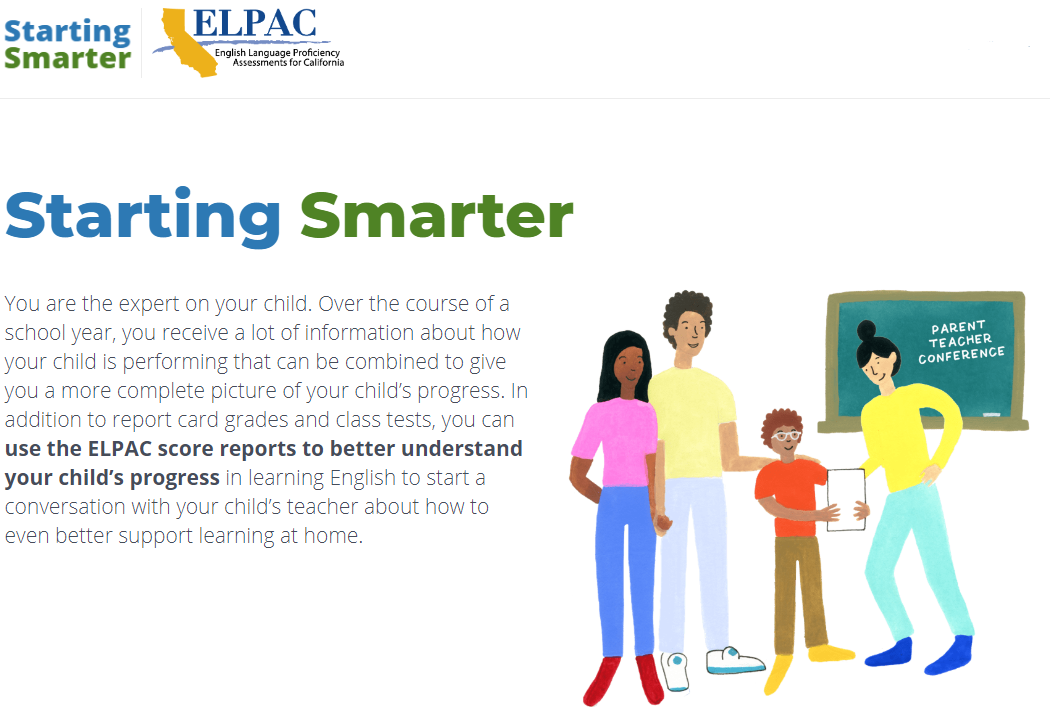 NATIONAL CYBER SECURITY AWARENESS MONTH
Do you or your kids like to browse and watch videos on YouTube? Of course. There are great educational videos on YouTube. However, there are also videos that are inappropriate for children and even adults. Clicking on a search result from Google could also lead you or your children to unexpected or undesired sites.
One of the best ways to protect your children from explicit content on the internet is by limiting inadvertent exposure with parental controls. Here are a couple video links to simple solutions that may help lower undesired exposure when using two very popular internet sites; YouTube and Google.
CALIFORNIA COMMON CORE STATE CONTENT STANDARDS
The California State Content Standards are designed to encourage the highest achievement of K-12 students by defining the knowledge, concepts, and skills students should acquire in each grade level.
Parent/Guardian Overview Brochures - explain Common Core State Standards to parents/guardians, providing insights into what students will learn and highlighting progression through the grade levels.
English Language Arts/Literacy
Mathematics
ISTE STANDARDS FOR STUDENTS
Today's students must be prepared to thrive in a constantly evolving technological landscape. The ISTE Standards for Students are designed to empower student voice and ensure that learning is a student-driven process.