Congratulations to Liberty Middle School Lemoore for being named a #CAHonorRoll School by Educational Results Partnership and being awarded the Virtues and Character Recognition Award from the Fresno State Bonner Center for Character Education and Citizenship! We are proud of our Patriots! #PATRIOTPRIDE #LUESDStrong #EACHONE #ERPHonorRoll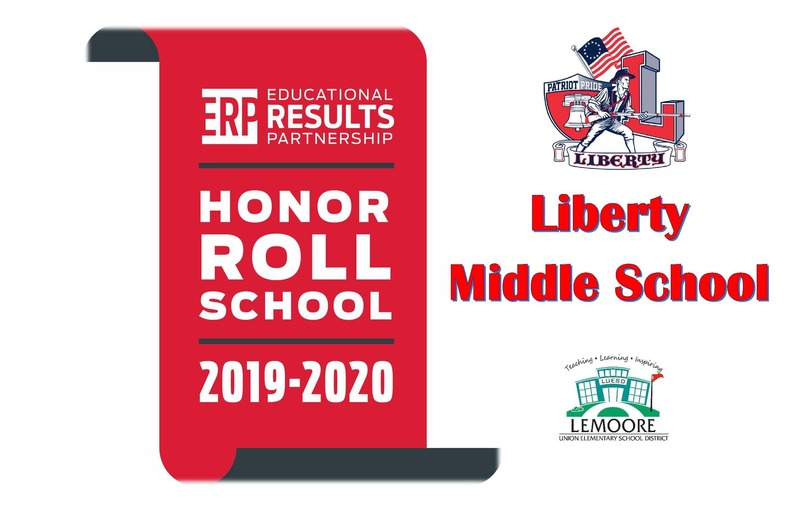 Sponsored by the Campaign for Business and Education Excellence, the ERP Honor Roll is the only school recognition program in the state that uses student achievement outcome data, and is a valuable resource for all schools to identify successful peers and learn about best practices that improve student success. This is Liberty Middle School's 6th recognition for being a leader in closing the achievement gap and demonstrating the ability to get students to grade level achievement and beyond.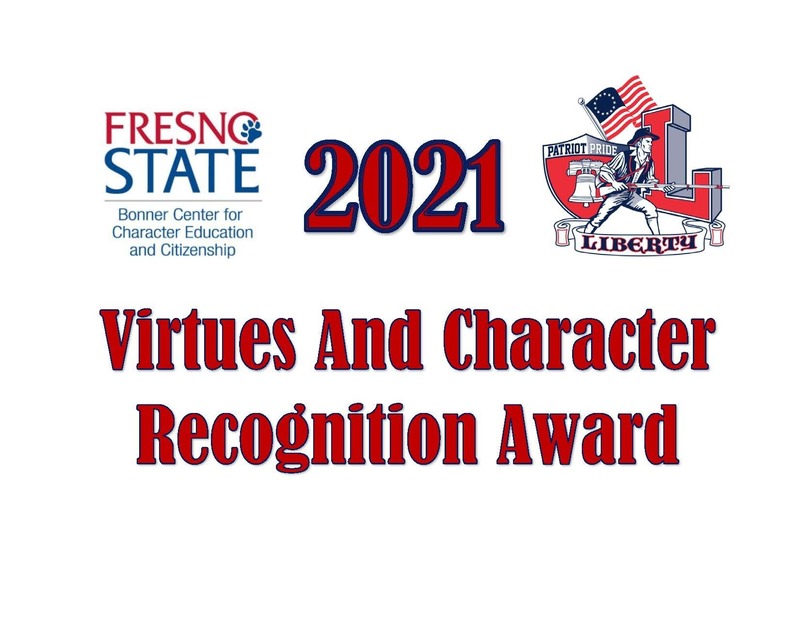 The Fresno State Bonner Center for Character Education and Citizenship award is an effort to publicly recognize schools, their faculties and their student bodies for instilling virtues and character education in our school. This award honors the site for promoting ethical virtues of good character, fostering an intentional and comprehensive approach to core virtues in all phases of school life and providing our students with opportunities for civic learning tied to the curriculum.