EACH ONE Moment Mark Garcia, Alex Senior, Wilbert Keel, Sarima Sayama were recognized at the LUESD Board Meeting for their extraordinary feat of heroism in order to benefit the lives of others. They, along with our Athletic Director, Nikki Alford, were commended for their commitment to high expectations, willingness to do whatever it takes and courage in ensuring the safety of our students during a recent bus incident. #LUESDStrong #EACHONE

REMINDER: There's no school tomorrow, March 17, for staff professional development. We look forward to seeing students back in school on Monday! #LUESDStrong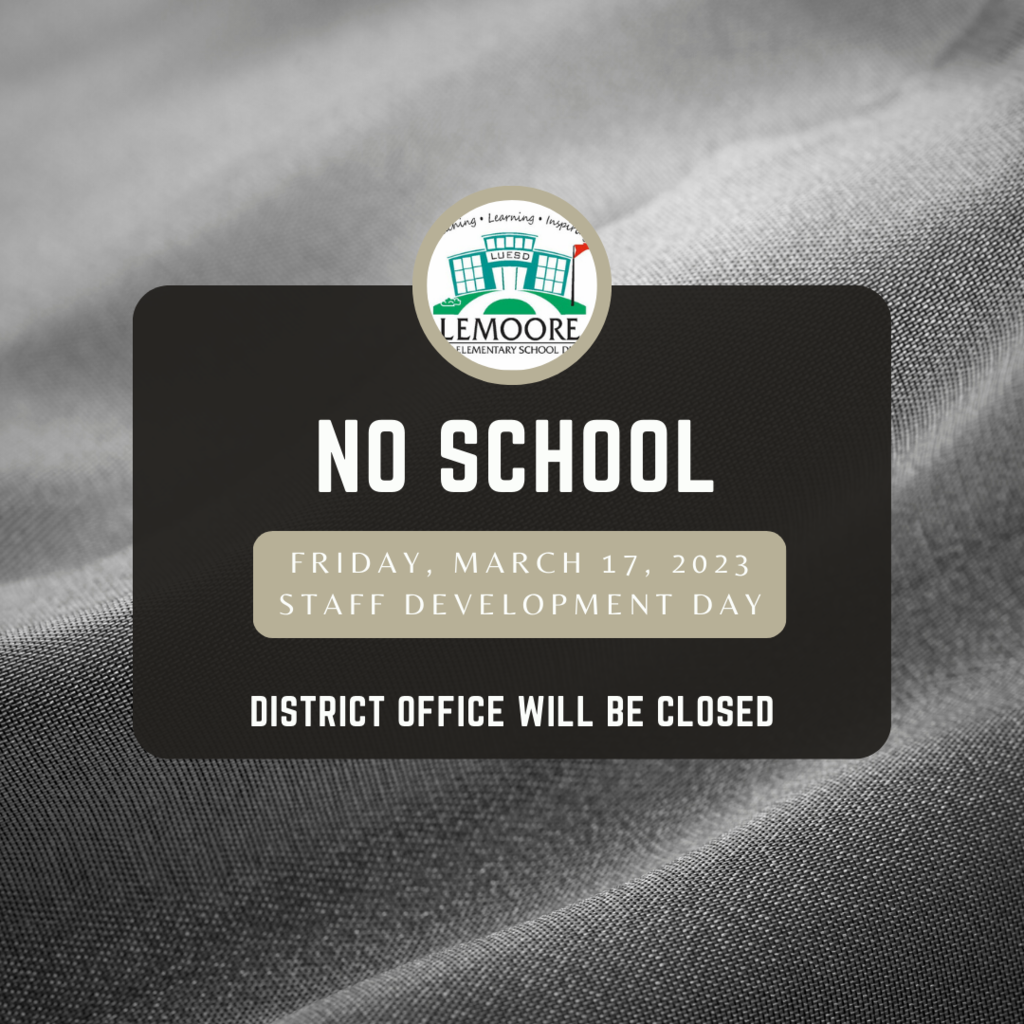 LUESD Board of Trustees recognized the our counselors for their hard work and dedication to our students and families during the School Board meeting Tuesday night. LUESD School Counselors are: Melanie Endo, Liberty Middle Christina Weaver, Engvall Elementary Vanessa Aguiniga, Cinnamon Elementary Cecily Olson, Freedom Elementary & University Charter Brendan Boesch, Lemoore Elementary Lori Buder, Meadow Lane Elementary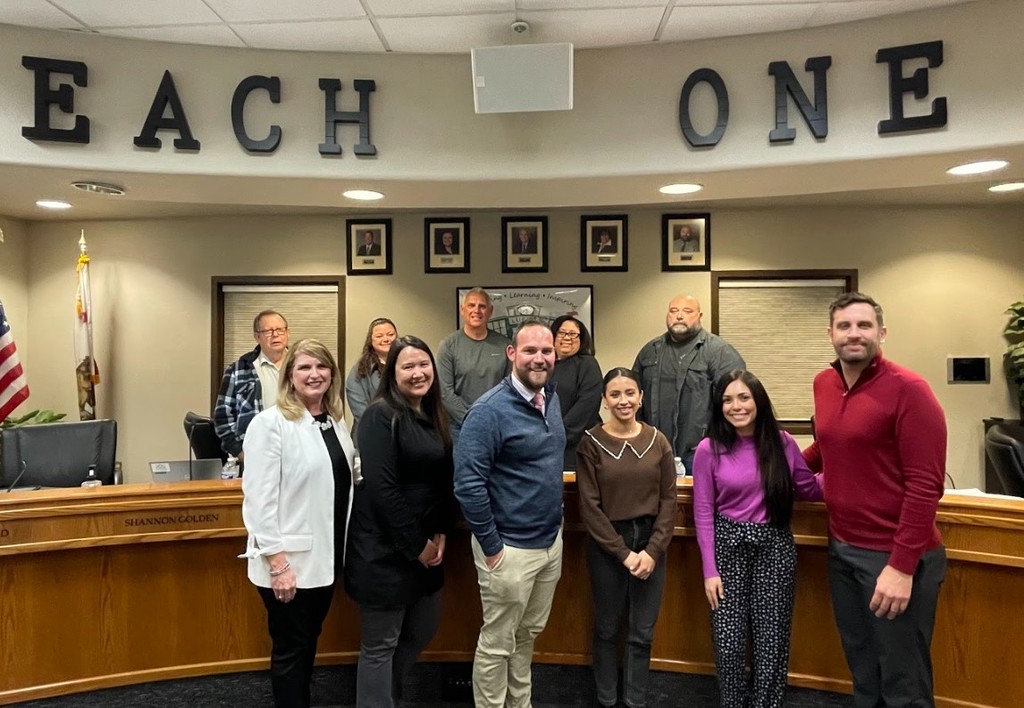 LUESD Employees of the Year were formally recognized at Tuesday's Board Meeting. Congratulations Clara Rose - Employee of the Year and Michael Sierze - Teacher of the Year. Thank you for making a difference! #eachone

Monday, February 20, 2023 LUESD schools and offices will be closed for the Presidents' Day Holiday.

Congratulations to the 2023 LUESD Spelling Bee Winners. These students will move on to the Kings County Spelling Bee. GOOD LUCK! #LUESD #EACHONE #Lemoore #SpellingBEE #savethedate #KingsCountySpellingBee #SB2023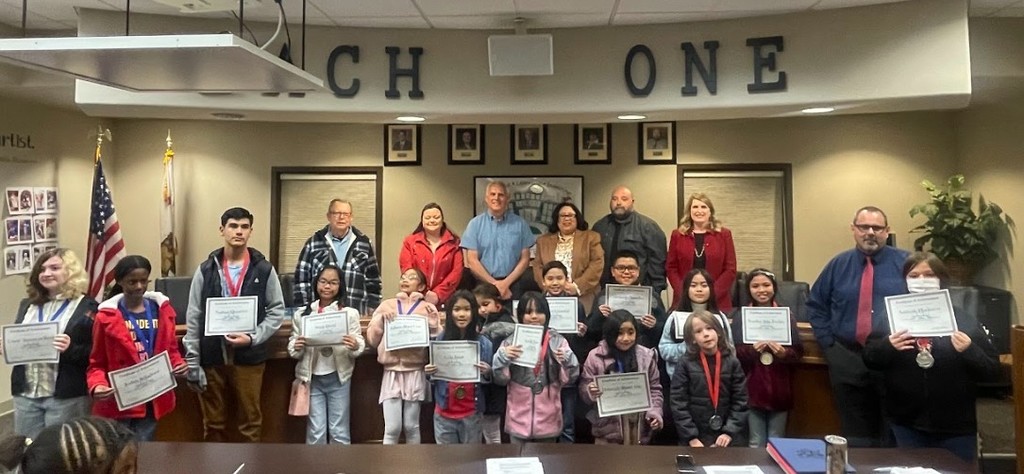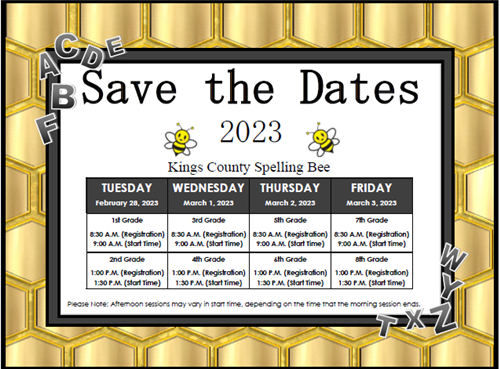 CONGRATULATIONS!! Liberty Middle School Lemoore students for being selected to the Tulare/Kings County 2023 Middle School Honor Band. Evan Valdeabella: 1st chair Percussion Liz Vonder Ahe-Cossey: 2nd chair Bari Saxophone Breanna Hull: 3rd chair Bari Saxophone Leo Amador: 7th chair Trombone Zack Ortuzar (2 year member): 1st chair Trumpet Aurora Morshead (2 year member): 3rd chair Trumpet Sydney Bales (2 year member): 3rd chair Flute Eli Cabigao: 1st chair Bass Clarinet

Congratulations to our Youth Development Officer Gonzales for being awarded Officer of the Year by American Legion. We are proud to have Officer Gonzales as part of the LUESD Family! #LUESDStrong #OfficerOfTheYear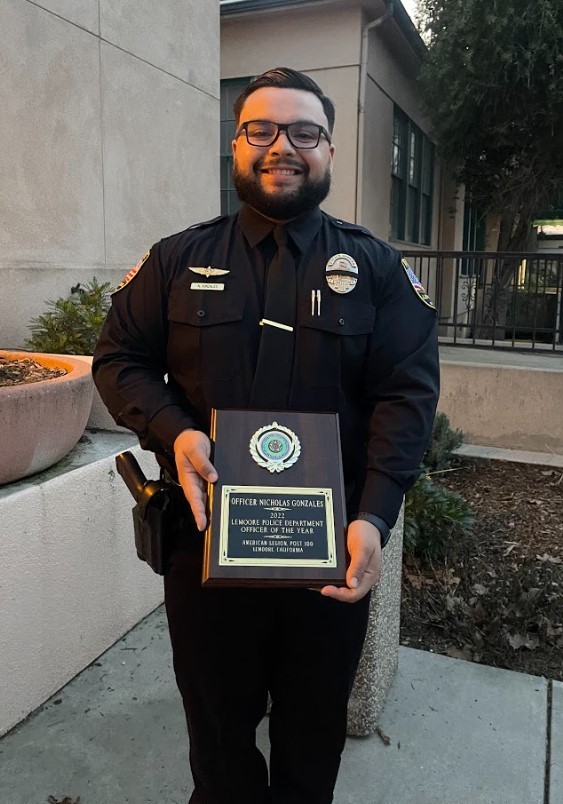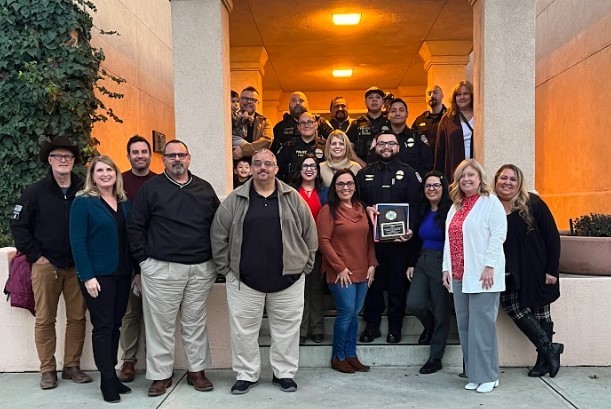 February is #BlackHistoryMonth, celebrating the people, events, achievements and journeys that have shaped the history of African Americans throughout our nation and beyond. Join LUESD as we celebrate #BlackHistoryMonth! #LUESDStrong #eachone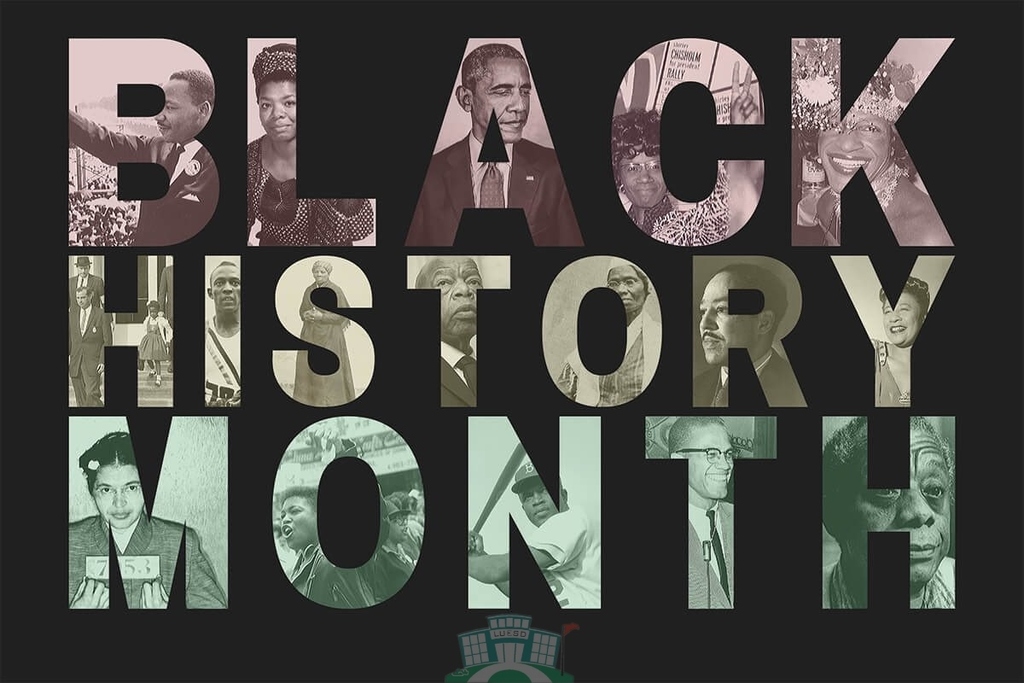 February 7, 2023 - We are on Foggy Day Schedule - Plan A. Classes begin at 9:00AM. Buses are running 1 1/2 hour late.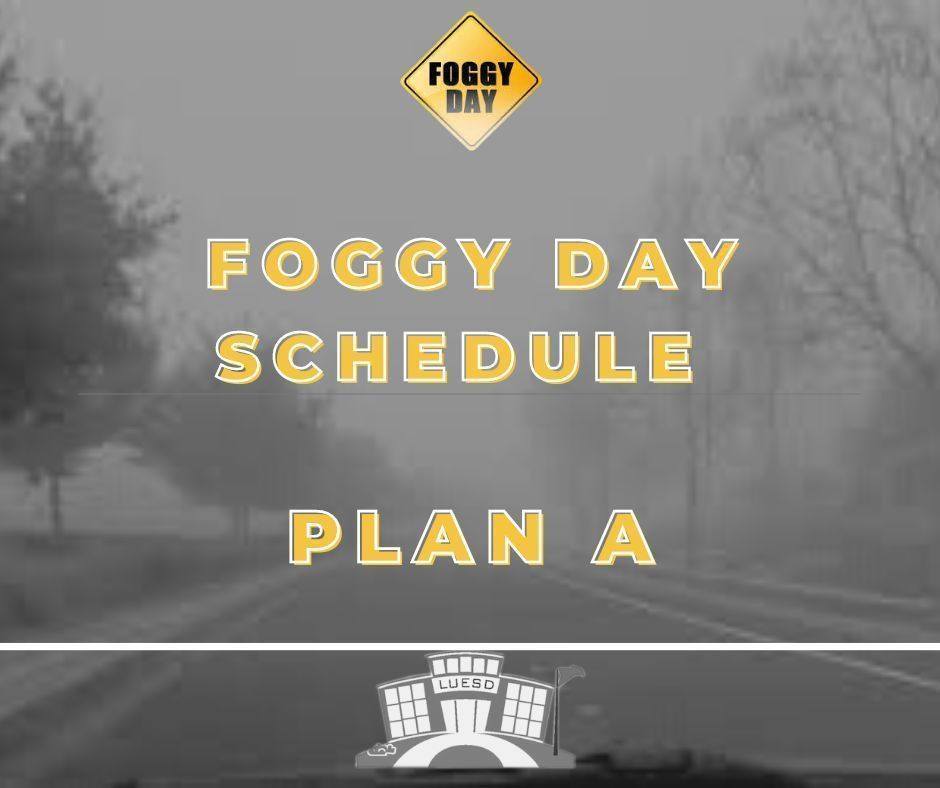 National School Counseling Week 2023 (#NSCW23) is Feb. 6-10, 2023, to focus public attention on the unique contribution of school counselors within U.S. school systems. Thanks to our Lemoore Union Elementary School District counselors for the tremendous impact you have in helping our students achieve success and reach their lifelong learning goals. #IBelieveInLUESD #HelpingStudentsDreamBig #NSCW23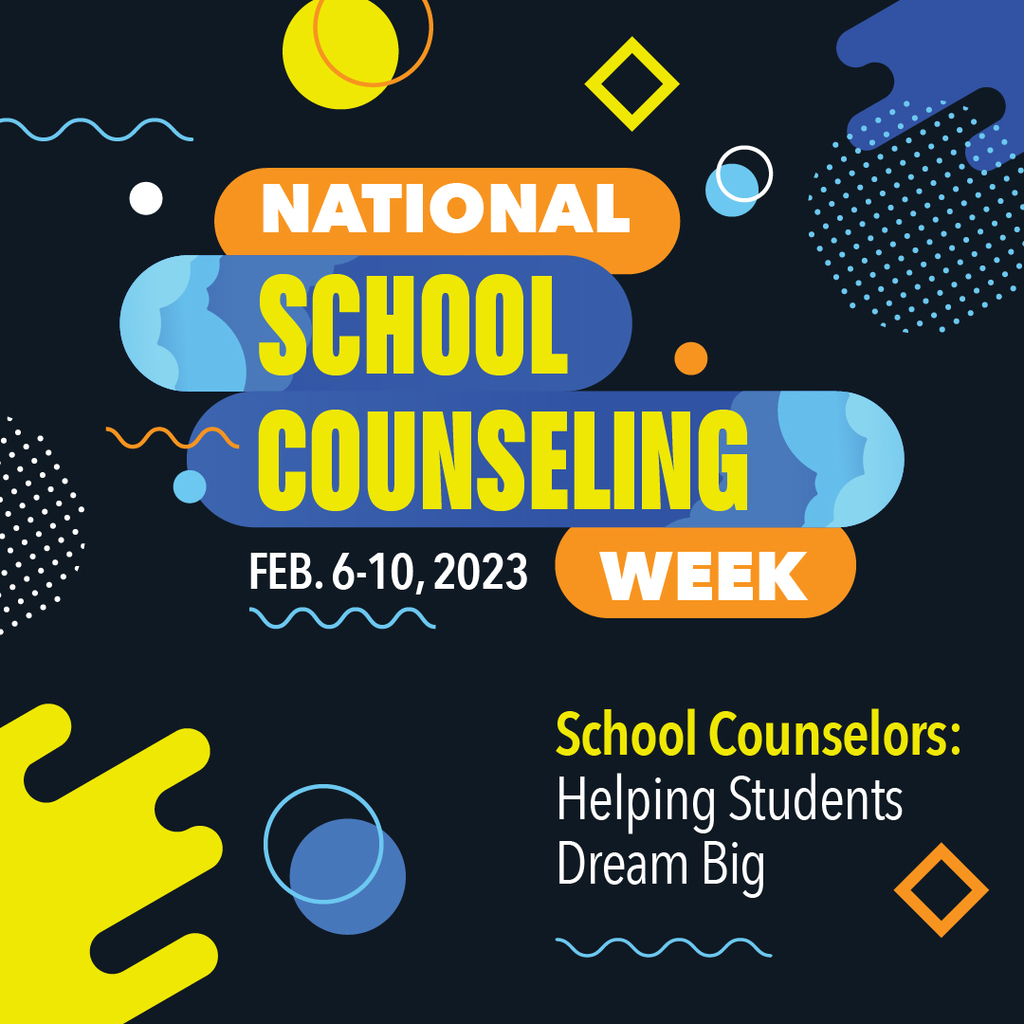 LUESD Student Transfers 2023-2024 School Year - If you are interested in applying for a transfer from one school site to another in the district for next year you can apply now. If you are currently attending a LUESD school on an inter district transfer please submit a renewal to continue attending next school year. For more information and to download an application please visit our website:
https://www.luesd.k12.ca.us/page/transfers

Lemoore Union Elementary School District is currently taking new student applications for the 2023/2024 school year! This includes registration for children who will be starting transitional kindergarten or kindergarten for the first time and are not currently enrolled in our district. To access the Enrollment webpage, please start by visiting our website at
https://www.luesd.k12.ca.us
and select "New Student Enrollment" on the homepage. Student registration information may be submitted through the Aeries Online Enrollment website on your computer, tablet or your mobile device. Parents are highly encouraged to register their child(ren) for kindergarten and/or transitional kindergarten by May 1st to ensure important information and opportunities are not missed. Each elementary school site will host a kindergarten parent orientation for registered students and parents/guardians. As a reminder, TK students who are already attending schools within LUESD will NOT need to complete this online registration for the 2023/2024 school year.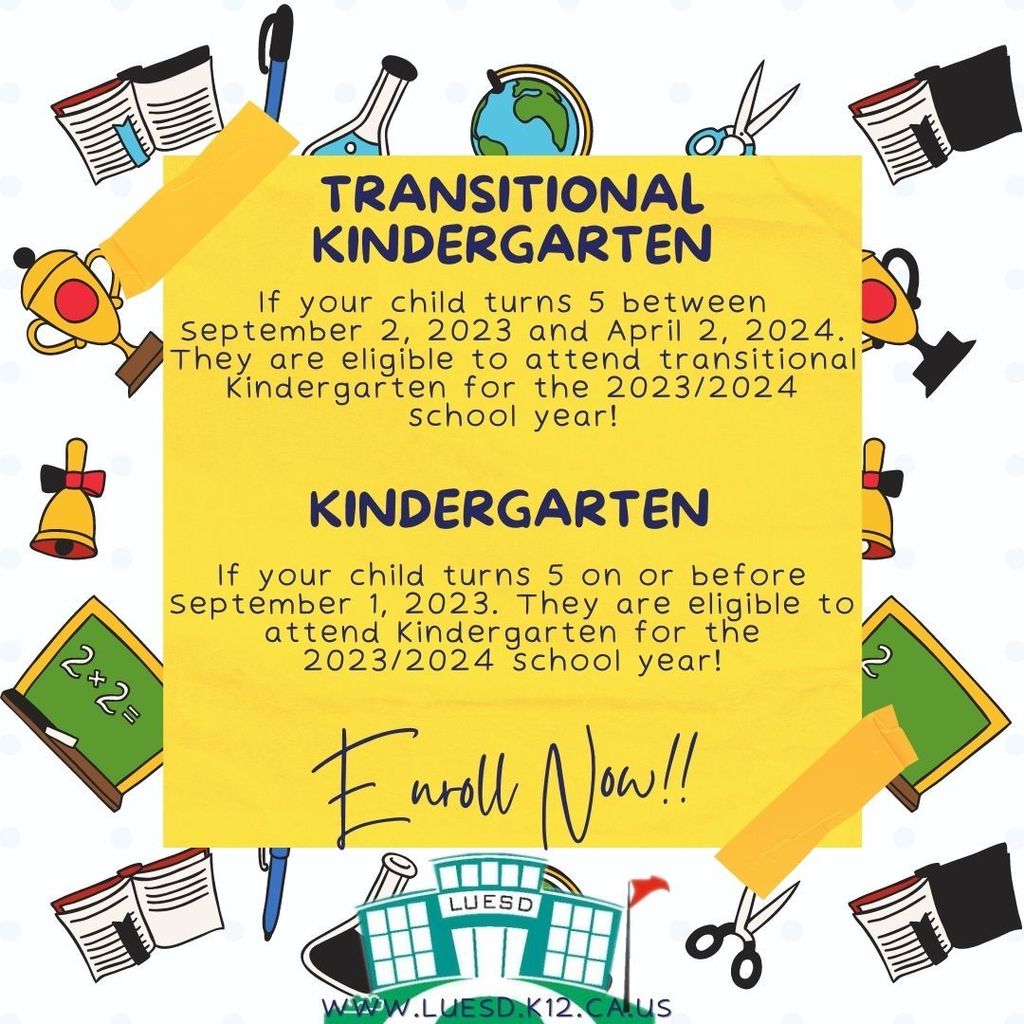 February 1, 2023 - We are on Foggy Day Schedule - Plan A. Classes begin at 9:00AM. Buses are running 1 1/2 hour late.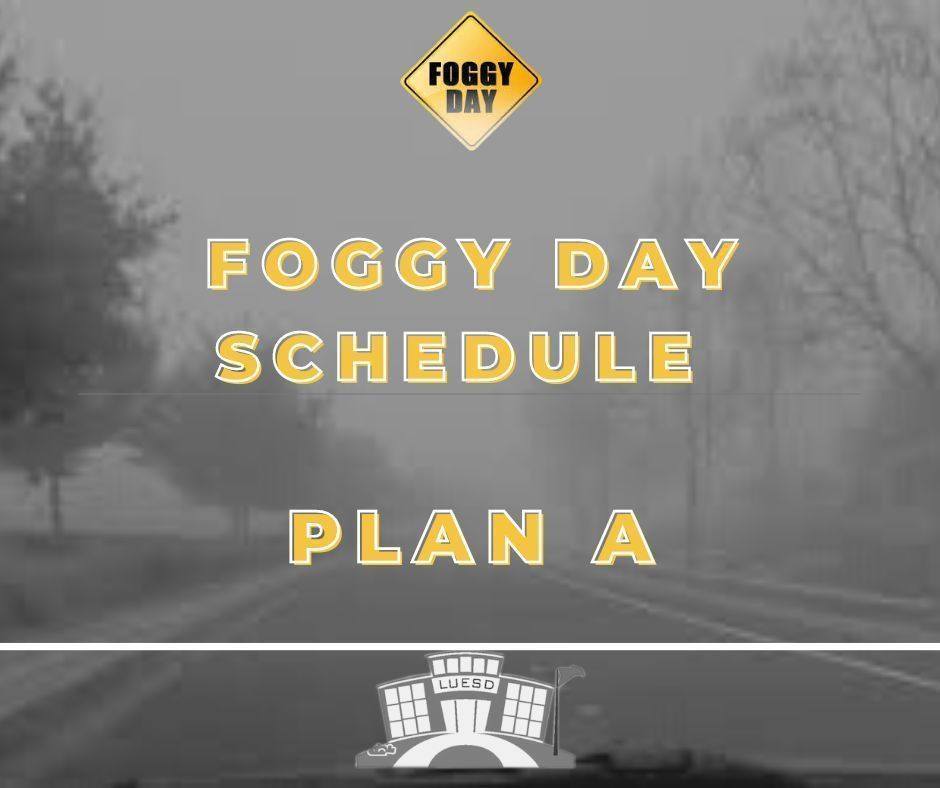 UPDATE - Foggy Day Schedule - Plan B. Buses are cancelled.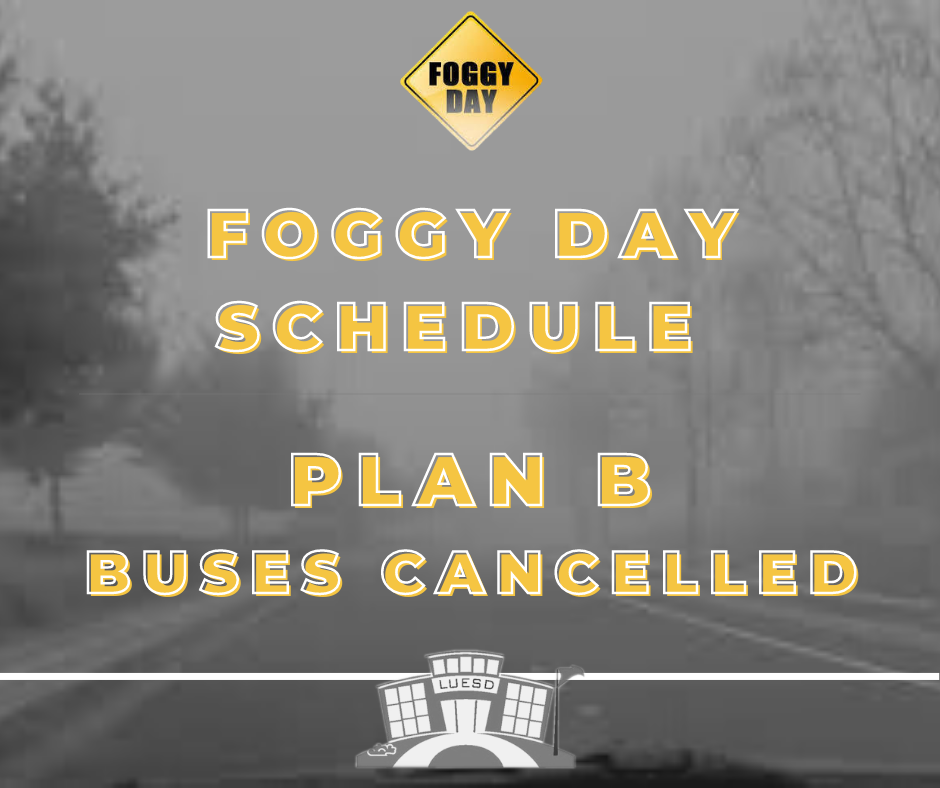 January 26, 2023 - We are on Foggy Day Schedule - Plan A. Classes begin at 9:00AM. Buses are running 1 1/2 hour late.

LUESD would like to recognize our Board of Trustees in honor of School Board Recognition Month. There are approximately 5,100 California school board trustees, which is the largest group of elected officials in the state. Trustees aid in supporting student success by establishing policy priorities and benchmarks. Trustees provide a critical accountability link between the schools and the community, and offer accessibility to voters that is unrivaled by other public officeholders. Thank you again to EACH ONE of our Board of Trustees for your service and dedication to our LUESD students, staff and families. We appreciate you! #RisingtotheChallenge #EACHONE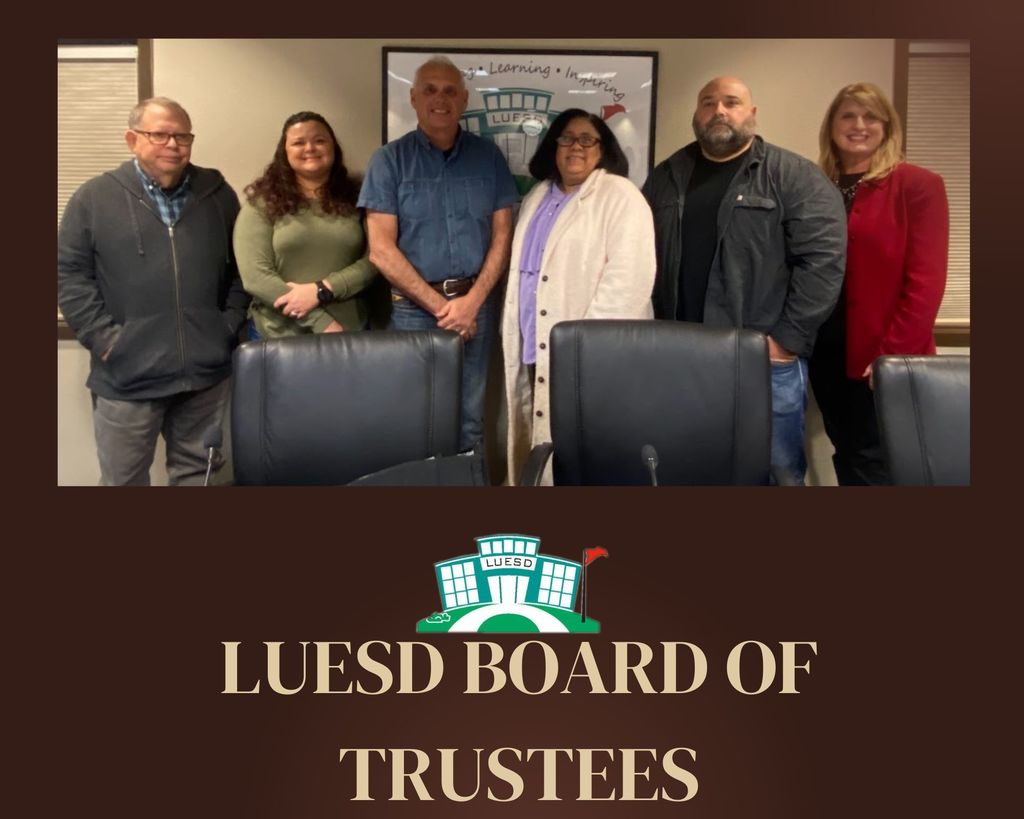 January 17, 2023 - We are on Foggy Day Schedule - Plan A. Classes begin at 9:00AM. Buses are running 1 1/2 hour late.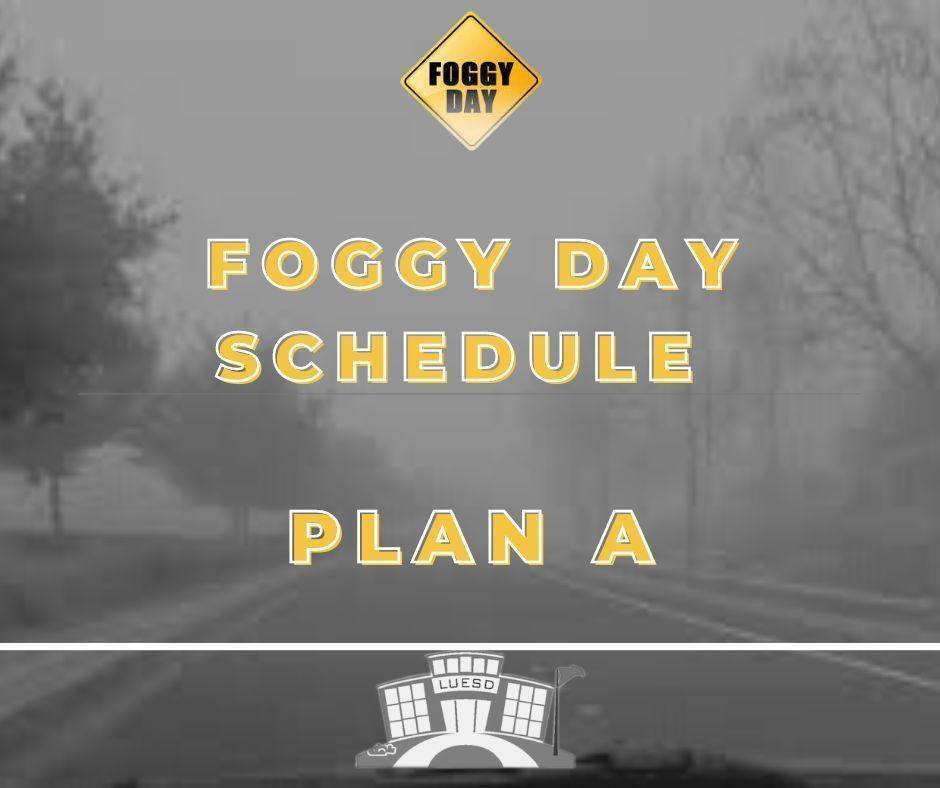 LUESD Teacher Recruitment Fair Saturday, January 21, 2023 8:00 A.M. - 12:00 P.M. Freedom Elementary School 755 N. 19th Avenue, Lemoore ONSITE INTERVIEWS will be conducted. Interested candidates, please register by completing the online application via EdJoin by visiting the following link:
https://www.luesd.k12.ca.us/o/luesd/page/employment-opportunities

Reminder.. There will be no school on Monday, January 16, 2023 in honor of Martin Luther King Jr.