Friendly reminder. there is no school on Monday, October 10, in observance of the Columbus Day holiday. We look forward to seeing you on Tuesday October 11. Be safe!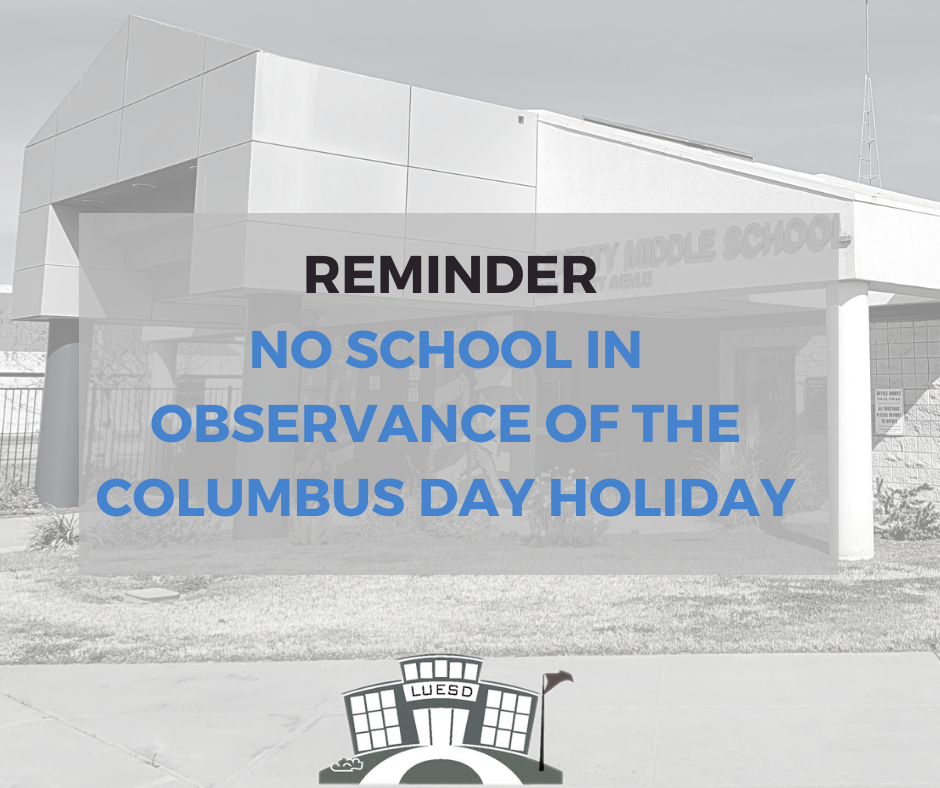 Volunteer mentors in a quality program can reach at-risk students and inspire their interest in education and attending school regularly. Studies have shown that students who meet regularly with their mentors are 52% less likely than their peers to skip a day of school. Help one child feel special while also having a positive effect on the learning environment in an entire classroom.
http://bit.ly/1oqfID7
#attendanceawareness #LUESDStrong #ShowUpLUESD

Happy #NationalITProfessionalsDay to our amazing LUESD Technology Team! Thank you to everyone in the LUESD Technology Department for all you do for our staff, students and families! We wouldn't be able to do what we do without the support of our technology staff members. #EACHONE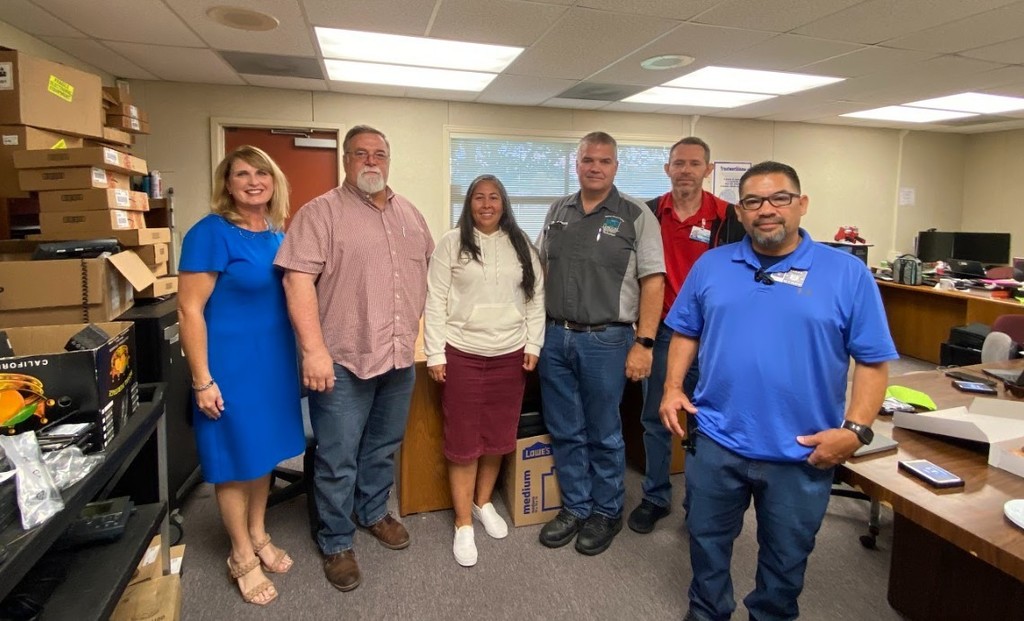 We want to see you in school every day! Absences add up! #attendanceawareness #ShowUpLUESD #LUESDStrong

Join us in recognizing Constitution and Citizenship Day! On September 17, 1787, the United States Constitution was signed in Philadelphia and has served as our country's foundation of law and democracy for the past 235 years. This commemoration started in 1940, when Congress passed a resolution authorizing and requesting the President to issue an annual proclamation setting aside the third Sunday in May for the public recognition of all who had attained the status of American citizenship. In 1952 Congress repealed this joint resolution and passed a new law moving the date to September 17 to commemorate the signing of the Constitution.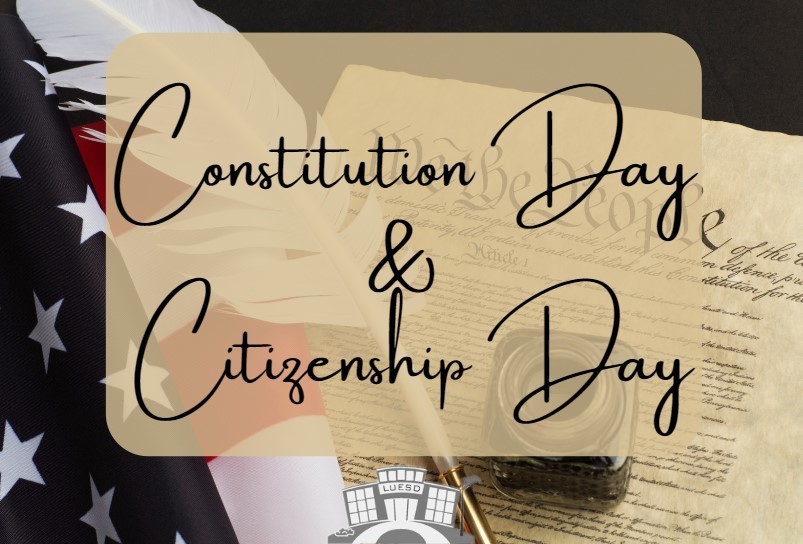 Our Board of Trustees welcomed our 2022/2023 new classified staff at our board meeting and congratulated EACH ONE of them on their commitment to serve our LUESD students. Wishing our new staff an extraordinary year! #EACHONE #MakeAnImpact #LUESDSTRONG

Liberty Middle School recognized as a Model PLC Middle School Dr. Craig Nixon and Eric Henry from Solution Tree formally presented the Liberty Middle School staff their award for becoming one of 5 middle schools in California and one of 62 middle schools in the nation to be recognized for its efforts to improve learning for all students.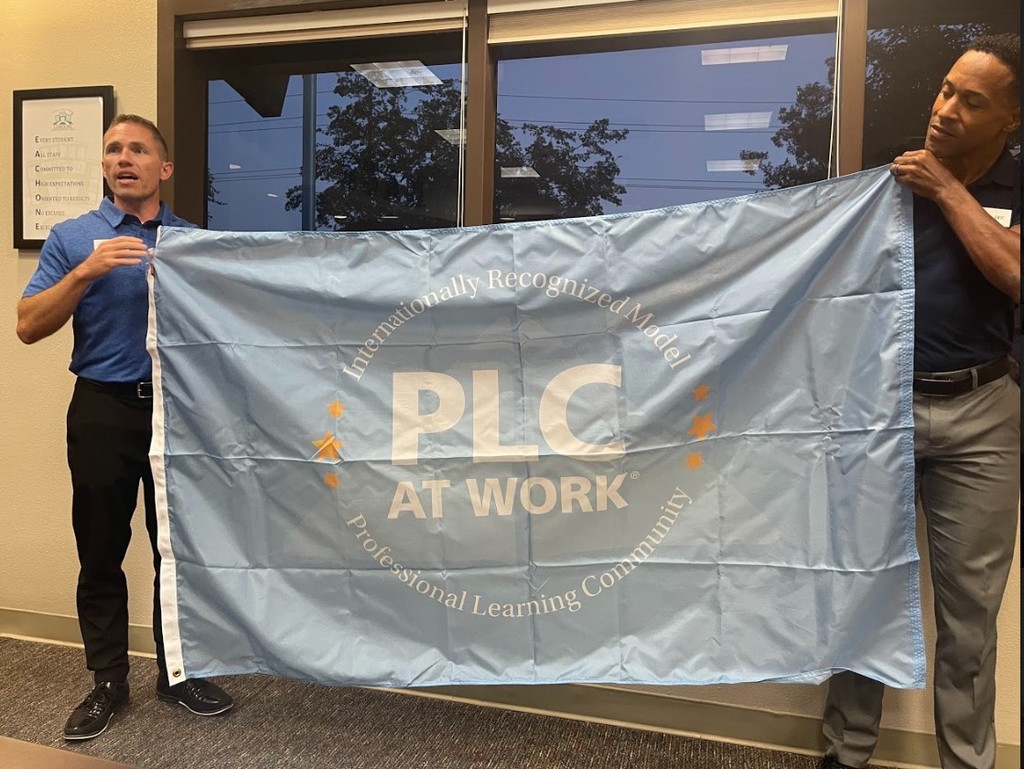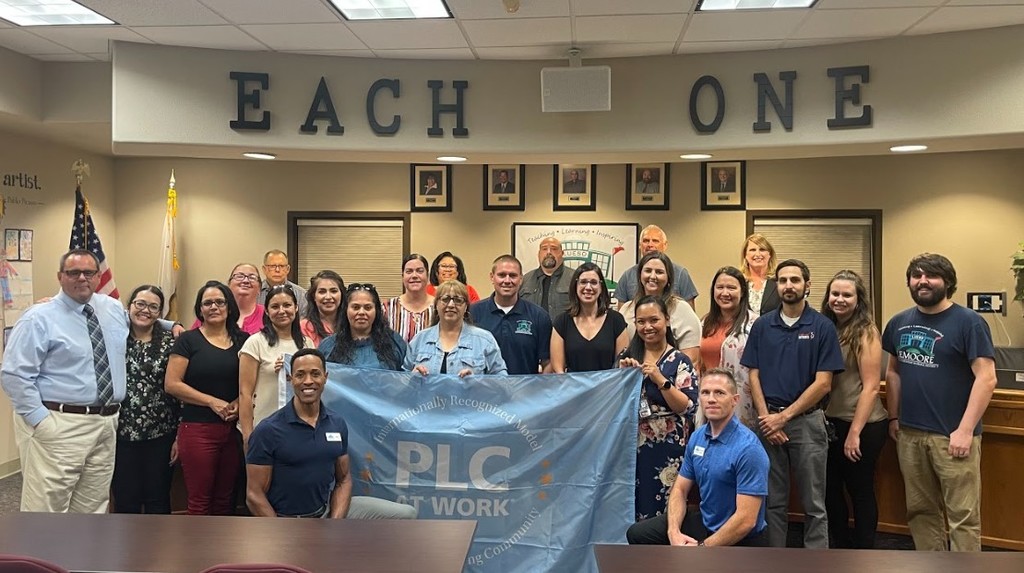 It is important that your child is in school every day. Too many absences can keep a student from being successful in school and in life. #AttendanceAwareness #WeAreLUESD #ShowUpLUESD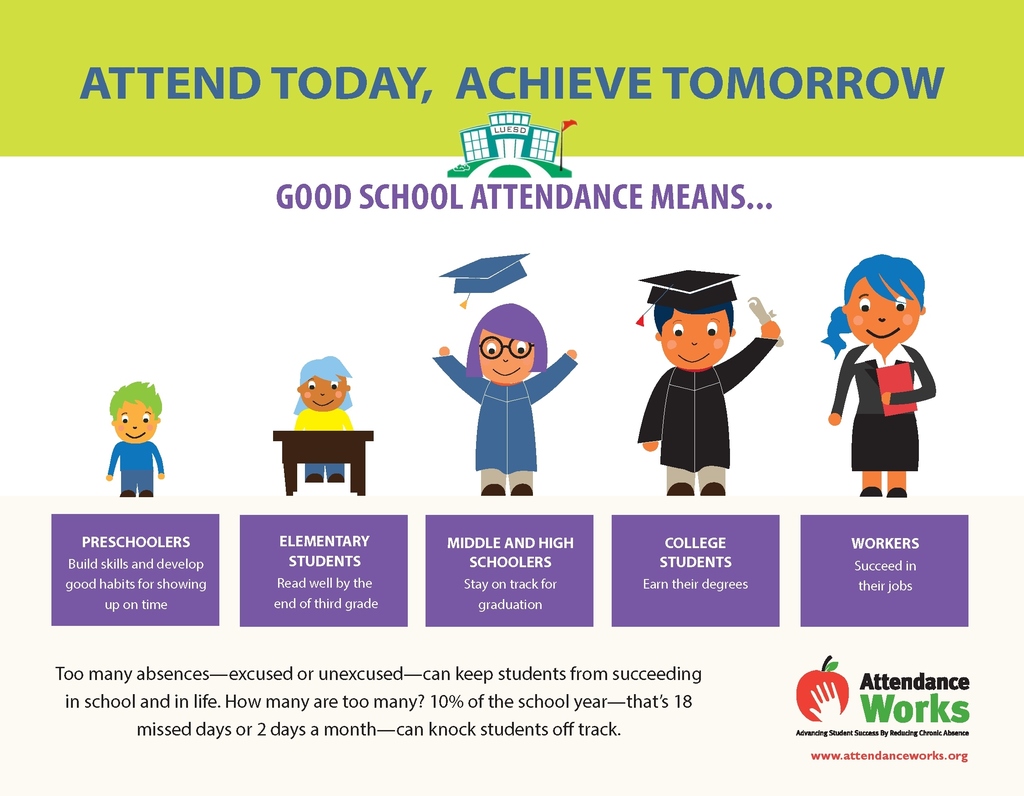 Lemoore Union Elementary School District remembers those who were lost in the attacks of September 11, 2001. #NeverForget #September11 #ThisisLUESD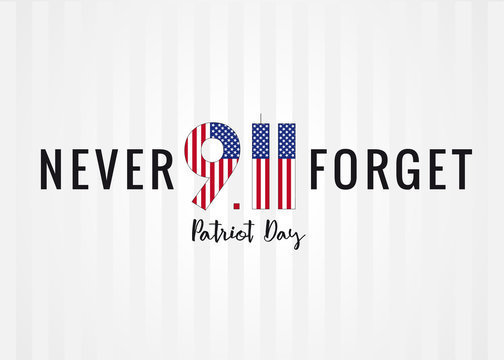 Taking action to engage students and families is essential for addressing the absenteeism, enrollment declines and educational inequities that have been exacerbated by the pandemic. Join the Attendance Awareness Campaign and address chronic absence today!
http://bit.ly/1oqfID7
Tomar medidas para involucrar a los estudiantes y las familias es esencial para abordar el ausentismo, la disminución de las inscripciones y las desigualdades educativas que se han visto exacerbadas por la pandemia. ¡Únase a la Campaña de Concientización sobre la Asistencia y aborde la ausencia crónica hoy!
http://bit.ly/1oqfID7

In observance of Labor Day, there will be no classes and offices will be closed on Monday, September 5, 2022. Have a happy and safe Labor Day!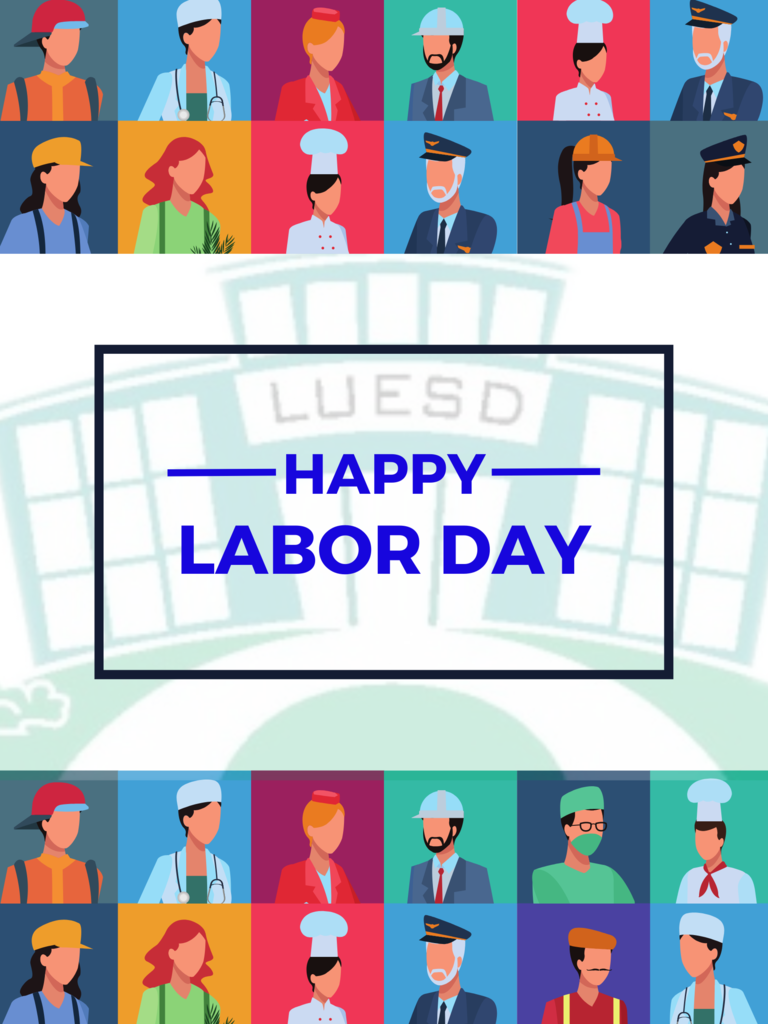 September is #AttendanceAwarenessMonth The campaign to end chronic absence starts now! Septiembre es mes de concientización sobre la asistencia ¡La campaña para terminar con la ausencia crónica comienza ahora! #LUESDStrong #AttendanceMatters #weareLUESD

Our Board of Trustees welcomed our 2022/2023 new certificated staff at our board meeting and congratulated EACH ONE of them on their commitment to serve our LUESD students. Wishing our new staff an extraordinary year! #EACHONE #MakeAnImpact #LUESDSTRONG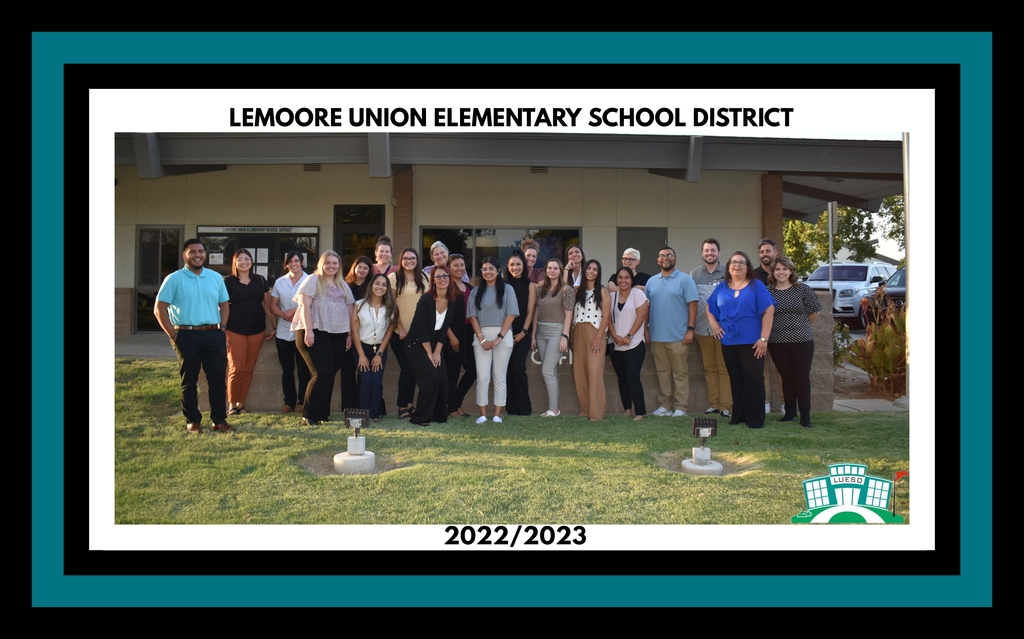 All district and school offices will be closed on Wednesday, August 3 from 7:30AM to 11:30AM for our Welcome Back Breakfast and Kick-Off event. Thank you for your understanding as we celebrate the opening of the 2022/2023 school year with our district staff.

Liberty Middle School was in Washington D.C. last week to be recognized as a #SchoolstoWatch. This second time recognition reflects the amazing students and staff at Liberty! Way to go Patriots! #WeAreLUESD #SCHOOLSTOWATCH #STW2022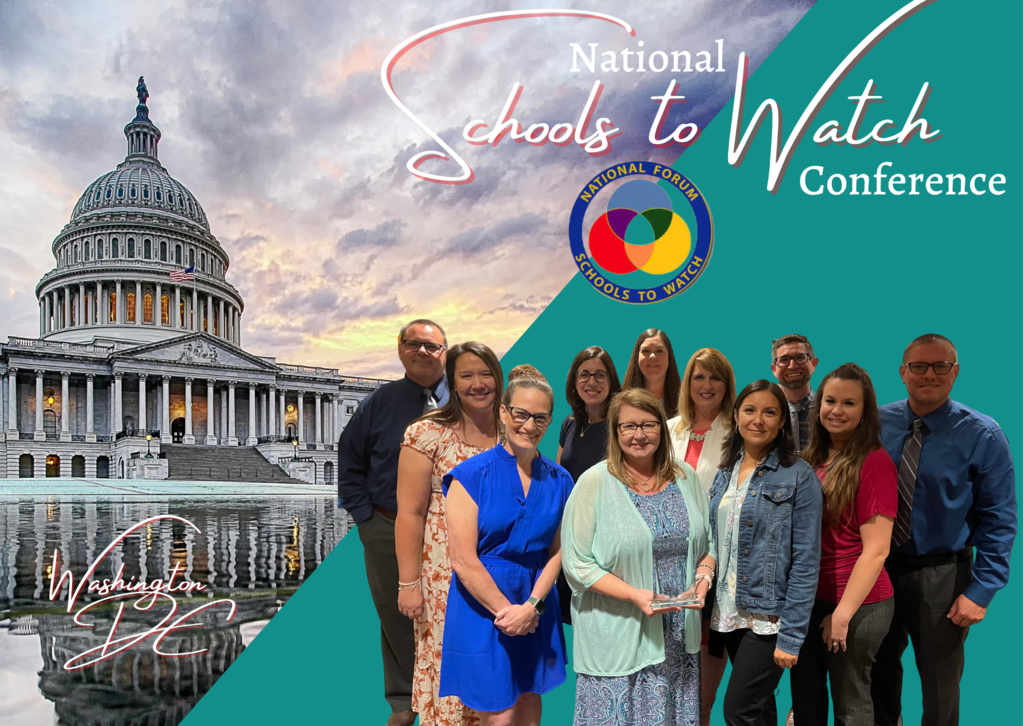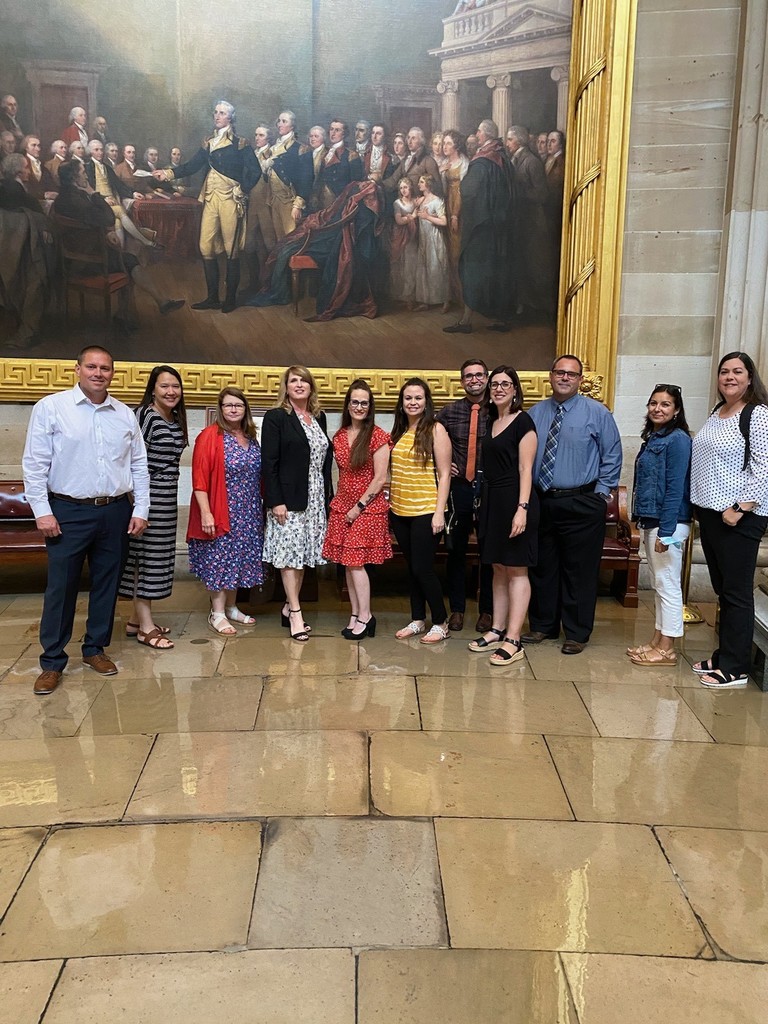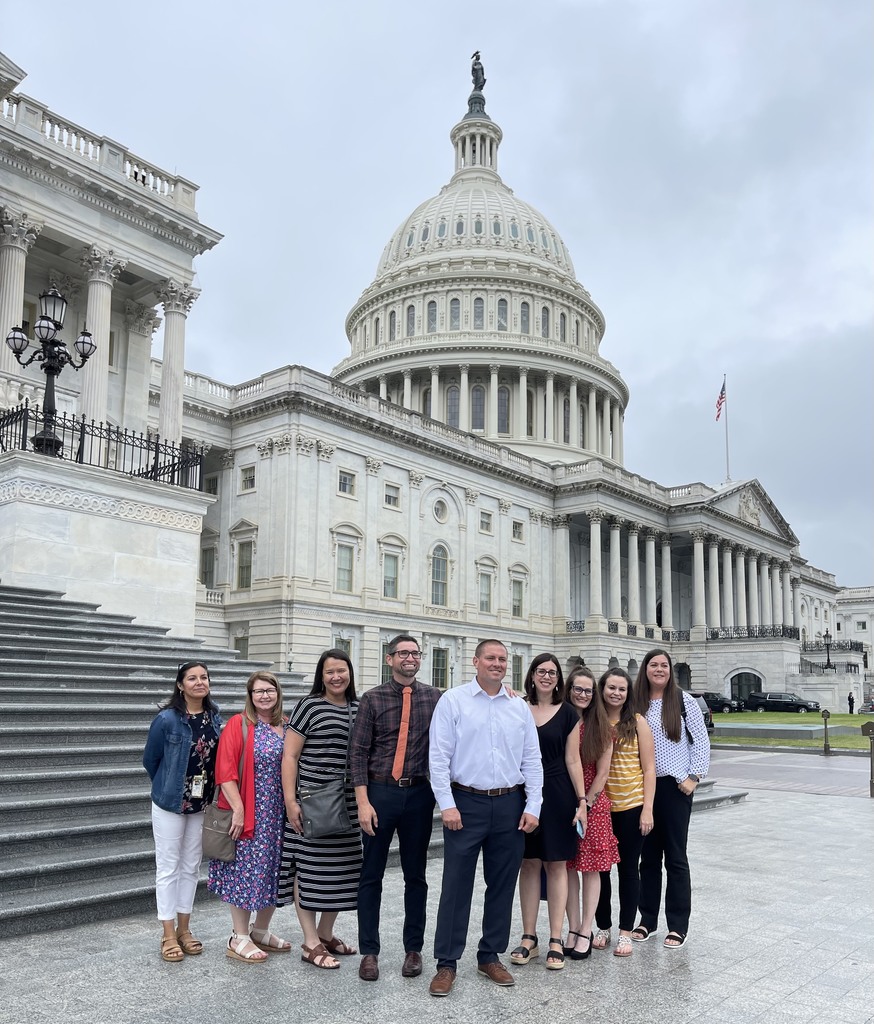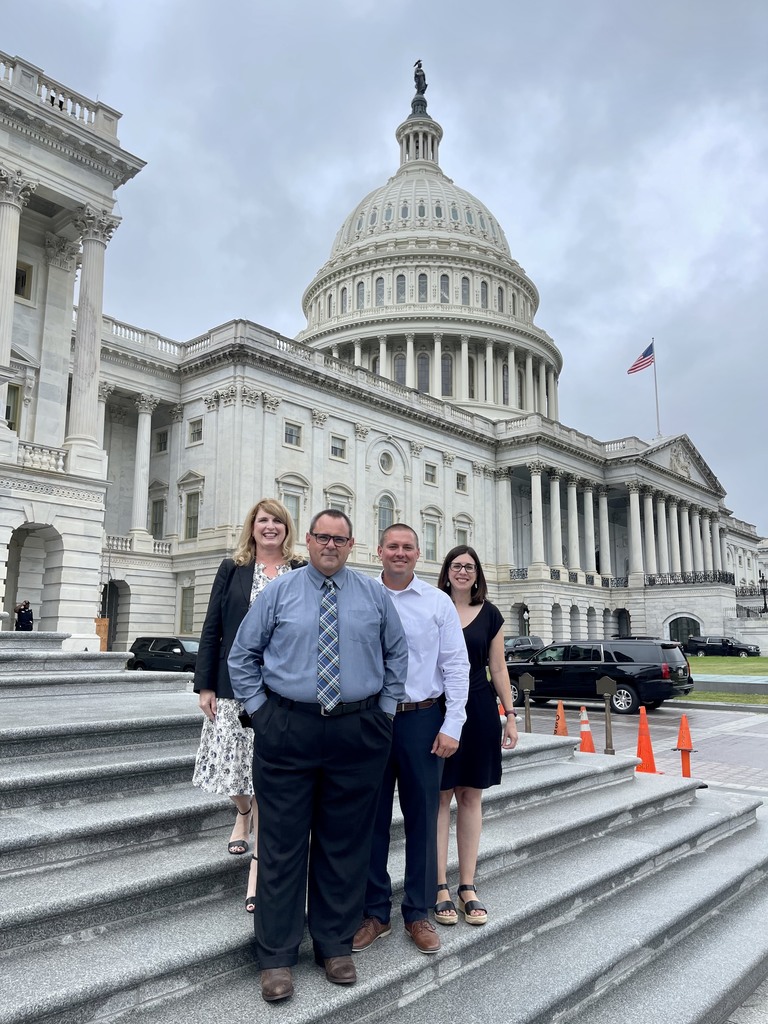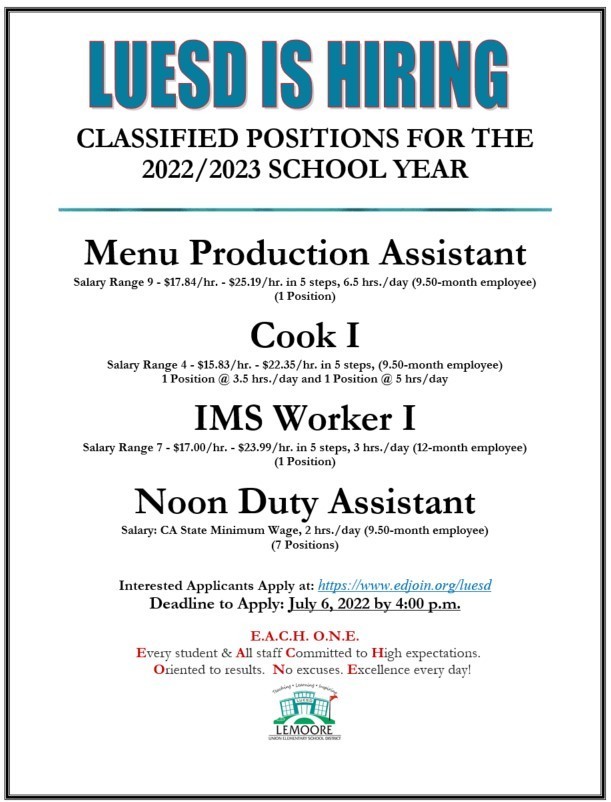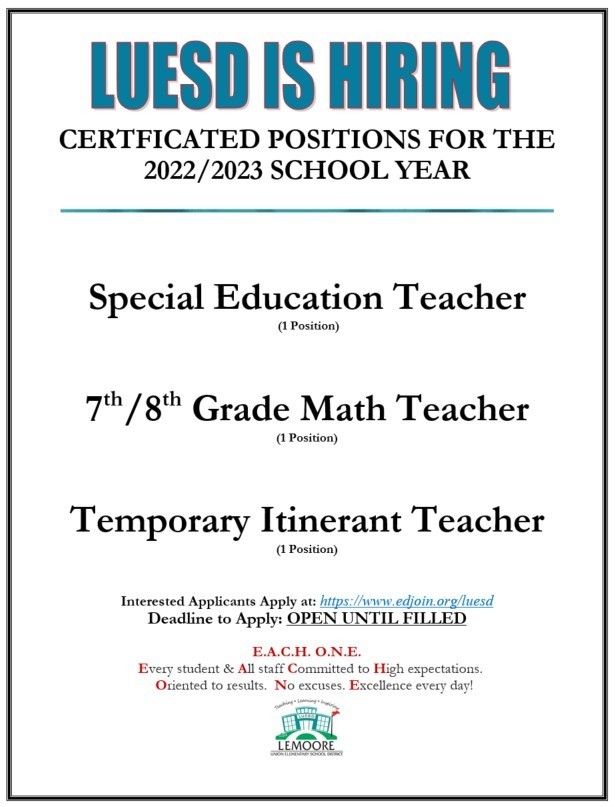 Lemoore Union Elementary School District Recognized as a 2022 California Pivotal Practice (CAPP) Award Program Recipient The California Department of Education and the California Pivotal Award Program selected LUESD as a 2022 CAPP Award Program Winner LUESD was recently recognized as a 2022 California Pivotal Practice (CAPP) Award Program Winner. The CAPP Award Program, which is part of the California Department of Education's School Recognition Program, was designed in partnership with Presenting Sponsor, California Casualty to celebrate districts and schools that have implemented innovative practices during the 2020-2021 school year to support distance learning during the COVID-19 pandemic. The CAPP Award Program is currently being utilized in place of the California Distinguished Schools (DS) Program. Congratulations to the LUESD students and staff on this well-deserved recognition!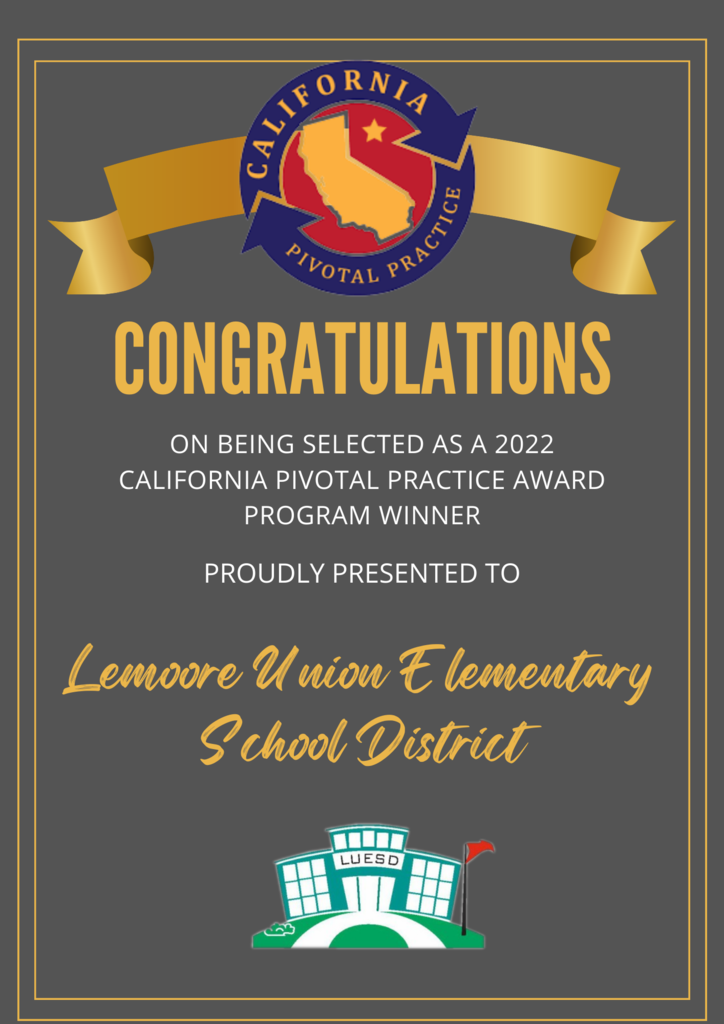 There will be no school on Monday, May 30th.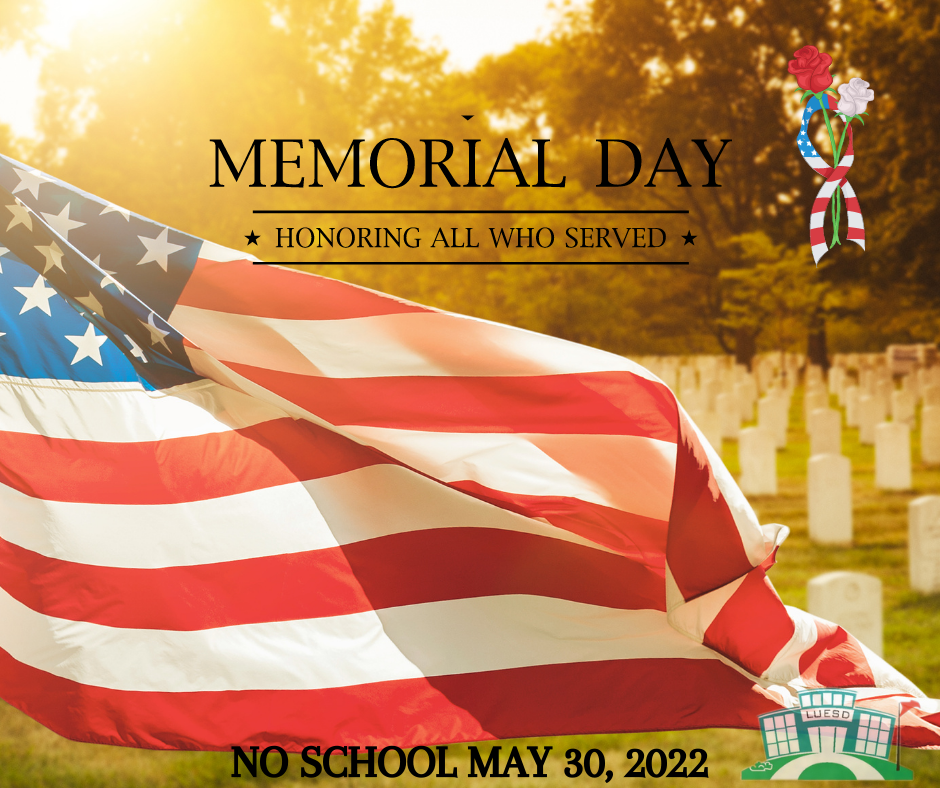 The Expanded Learning Opportunities Program (ELOP) is a new state program that is designed to provide students in TK-6th grades with additional time and support in addition to the regular school day. The district may be able to expand the program to serve students in grades 7 and 8 if funds are available. The intent of the program is to meet the needs of the community in terms of days and times of operation as well as the content of the program. This survey will be critical in assisting us in the process of developing Lemoore Union Elementary School District's ELOP. - El Programa de Oportunidades de Aprendizaje Ampliadas (ELOP, por sus siglas en inglés) es un nuevo programa estatal que está diseñado para proporcionar a los estudiantes de TK a 6° grado tiempo adicional y apoyo además del día escolar regular. El distrito puede expandir el programa para servir a los estudiantes en los grados 7 y 8 si hay fondos disponibles. La intención del programa es satisfacer las necesidades de la comunidad en términos de días y horarios de operación, así como el contenido del programa. Esta encuesta será fundamental para ayudarnos en el proceso de desarrollar el ELOP del Distrito Escolar Primario de Lemoore.
https://docs.google.com/forms/d/e/1FAIpQLSdE-IY9IZeX7xwl52i2DvUG0C05K4j6XjQC6fiZ38-lWIoErA/viewform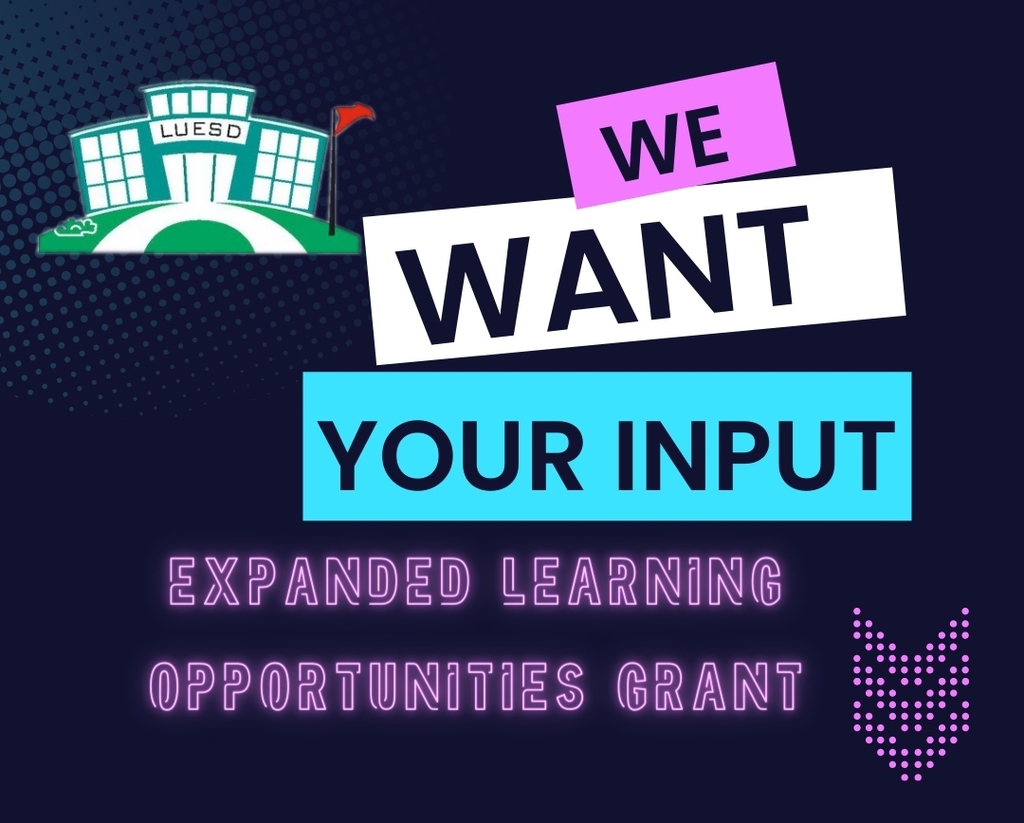 It's CLASSIFIED SCHOOL EMPLOYEES APPRECIATION WEEK! Please join us in thanking our classified staff for the amazing work they do each day on behalf of our students. We appreciate you! #ClassifiedAppreciation #thankyou